Republican front-runner Donald Trump has broken the 50 percent mark in terms of national support among GOP voters, according to a new NBC/Survey Monkey poll.
The poll, which was released Tuesday, found that Trump has exactly 50 percent of Republican support nationally, while rival Texas Sen. Ted Cruz trails with just 26 percent. Ohio Gov. John Kasich came in third with 17 percent.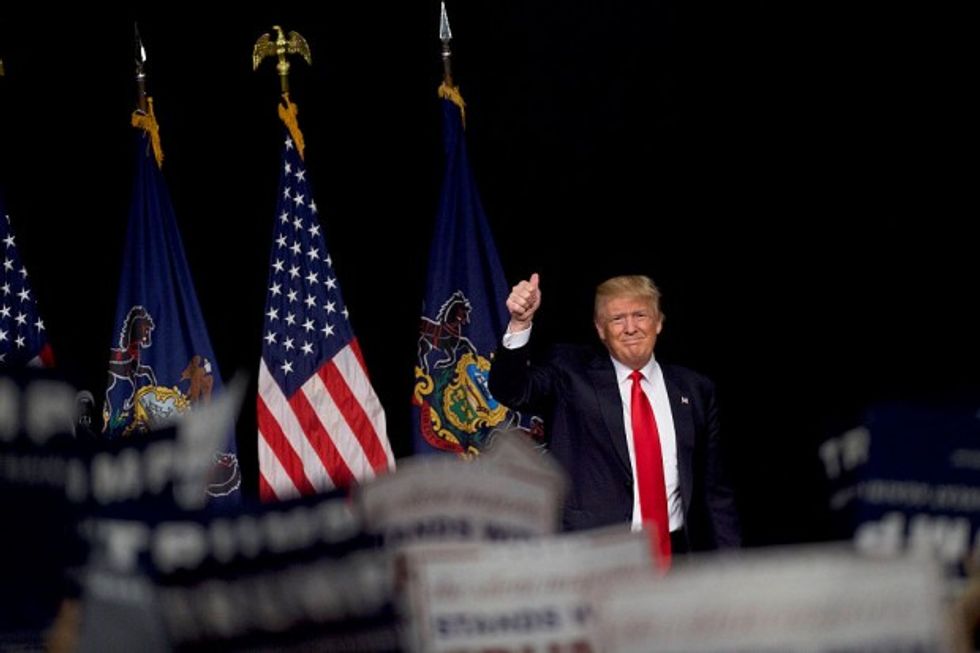 Mark Makela/Getty Images
This is the first poll that shows Trump's support to be at 50 percent. In NBC's weekly poll, Trump's support has been in the mid- to upper-40s. Cruz's support, on the other hand, has been steady in the mid- to upper-20's. Kasich, too, has been consistent since the GOP race was narrowed to three candidates in early March, with his support sitting in the high teens.
However, the NBC poll is a relative outlier. According to RealClearPolitics, Trump's current national average of support is just 43 percent.
Still, Trump is set to win big Tuesday, as five states — Pennsylvania, Rhode Island, Connecticut, Delaware and Maryland — and 172 delegates are up for grabs. Trump is expected to handily win each state.
—
Follow the author of this story on Twitter and Facebook:
[facebook //www.facebook.com/plugins/like.php?href=