An Ohio woman was fatally struck by a train Saturday while searching for a mythical creature in Louisville, Kentucky, WAVE-TV reported.
Roquel Bain, 26, and her boyfriend were in the area for a "haunted" tour of the Waverly Hills Sanitorium. But before their tour began, the two ventured off to a nearby train trestle, where the spooky "Pope Lick Monster" is rumored to live.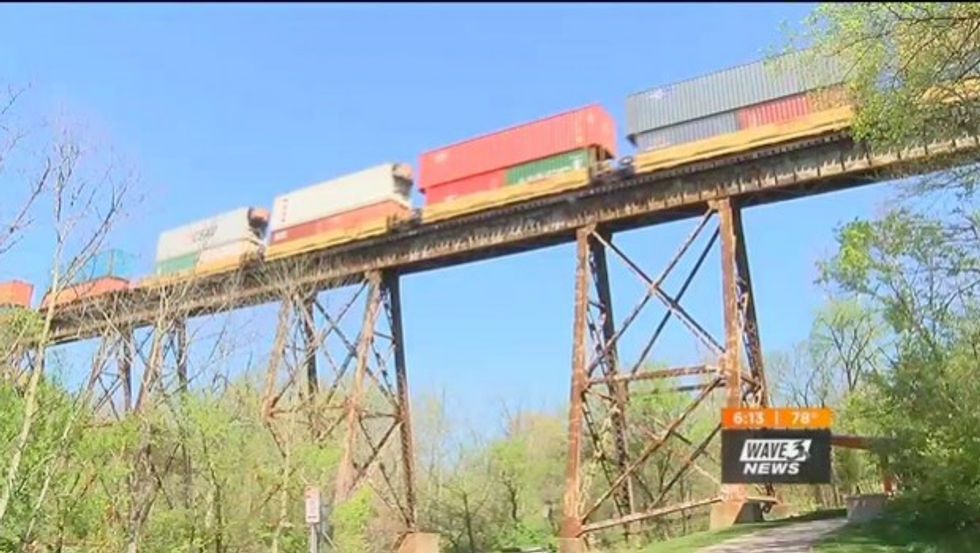 Image source: WAVE-TV
According to the myth, the part-man, part-goat creature hides beneath tracks of the train trestle over Pope Lick Creek in east Lousiville and will emerge only when the trestle is crossed.
When Bain and her boyfriend went up to the trestle explore, they were met by an oncoming train. The two made the quick decision to hang off the side of the trestle, but according to the boyfriend, Bain couldn't move fast enough and was struck by the train.
Deputy Coroner Jack Arnold told WAVE Sunday that the young woman died of multiple blunt force injuries from the train and the 80- to 100-foot fall from the trestle that followed. She was pronounced dead at the scene.
Her boyfriend survived with no injuries, police told WAVE.
According to WAVE, the legend of the Pope Lick Monster has caused many curious visitors to experience similar fates over the past few decades.