A thief who broke into an Indiana man's garage is pressing charges against the homeowner who shot him.
David A. Bailey, 31, broke into the garage of Dunkirk resident David McLaughlin on April 21, 2014, the Star Press reported.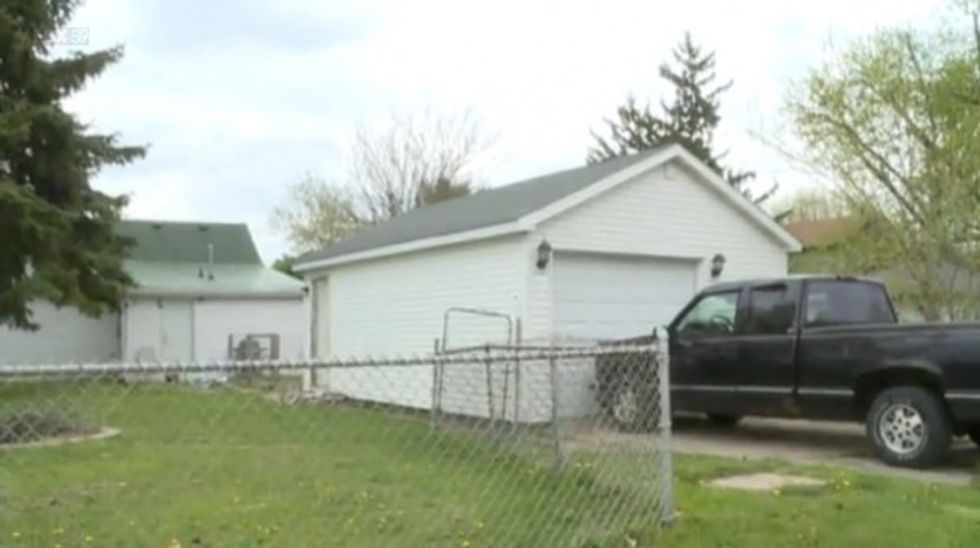 Image source: WXIN-TV
When McLaughlin, now 33, saw the burglar running away from his home, he fired his rifle, striking Bailey in the left arm.
McLaughlin was sentenced to 60 days in jail in September 2014 by Judge Max Ludy for that shot after a jury found the homeowner guilty of criminal recklessness. His sentence included four months on home detention following his imprisonment.
Bailey pleaded guilty to the burglary and was placed on three years of electronic home detention beginning in June 2015.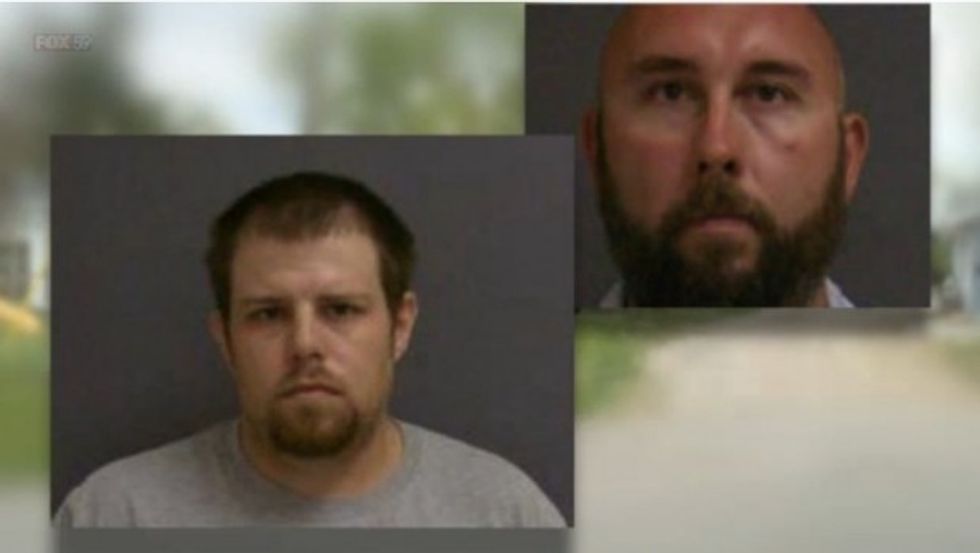 David A. Bailey, left, and David McLaughlin, right. (Image source: WXIN-TV)

Last week, Bailey's lawyers, Jason Delk and Daniel Gibson, filed a lawsuit in Jay Circuit Court against McLaughlin, according to the Star Press.
The lawsuit claims that though Bailey pleaded guilty to a related burglary last year, he "had not entered (McLaughlin's) garage" and "never entered the defendant's garage for the purpose of stealing property."
It also contends that Bailey was in an alley behind McLaughlin's home when the Dunkirk homeowner "exited his residence and began firing his weapon into the air in response to a security alarm sound in his garage."
As Bailey fled, McLaughlin "continued to the public-right-of-way (and off his property) and continued firing his weapon down the dark alley," the suit alleges.
McLaughlin fired three shots at Bailey, one of which narrowly missed the burglar's head, the suit claims. It also contends that bullet that struck Bailey's arm pierced an artery, resulting in "serious and permanent damage."
The lawsuit requests "a monetary award in an amount sufficient to compensate (Bailey) for all damages."
McLaughlin's attorney, Brian Pierce, called the lawsuit "ridiculous."
"My client thinks it's outrageous and I tend to agree," said Brian Pierce told WXIN-TV. "You don't ordinarily expect someone to burglarize you and turn around and sue you for damages."
"I think the claim is absurd," Pierce added. "In Indiana, every homeowner has a right to defend their property and that may include using a firearm."
So far no hearing has been been scheduled.