Carly Fiorina will play a key role in the Cruz campaign's strategy to beat Hillary Clinton in November, a senior campaign official for Ted Cruz told TheBlaze.
Cruz, who has been struggling to best the Democratic front-runner in national polls, is set to announce the former Hewlett-Packard chief executive as his running mate on Wednesday afternoon.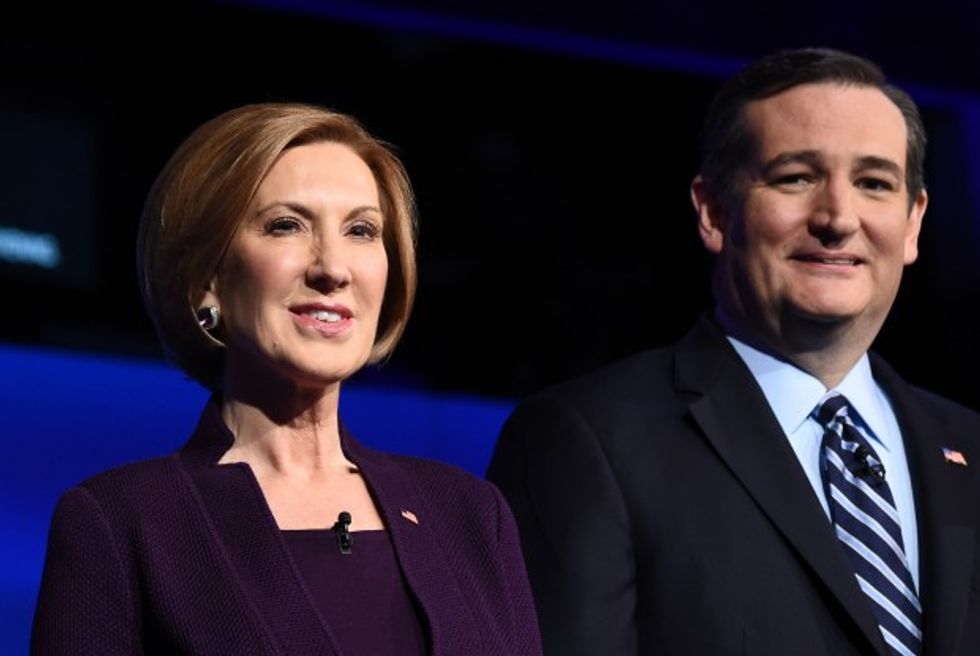 (Getty Images/ROBYN BECK/AFP)
The combination of Cruz and Fiorina is enough to best Clinton in November, the official told TheBlaze — something they don't believe businessman and front-runner Donald Trump will be able to do.
The timing of the announcement is highly unusual as no presidential candidate since Ronald Reagan in 1976 has named a running mate before officially earning their party's nomination.
While perhaps a rare move, it sends a "clear signal now that Trump will not be the presumptive nominee," the senior Cruz campaign official added. Cruz also wanted to be "transparent" with voters and let them see now what a Cruz administration is going to look like, according to the aide.
By adding Fiorina to his ticket this far in advance of the RNC, Cruz is also likely attempting to give delegates and party insiders a fuller picture of how the general election would play out if they chose him as the nominee.
And it won't go unnoticed that Cruz has chosen a female vice presidential candidate to face Clinton.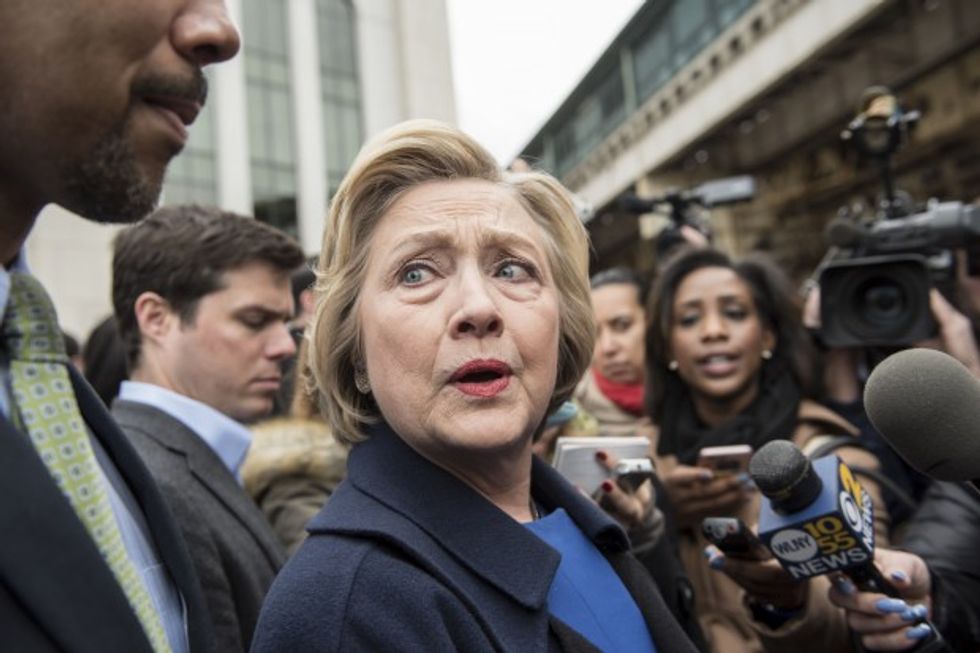 Image source: Andrew Renneisen/Getty Images
Cruz suffered another painful set of losses Tuesday in the Acela primary, as Trump swept five New England states and further added to his delegate lead.
Trump now leads Cruz in the delegate count, 954 to 562, which means that Cruz has no choice but to push for a victory on a second or third ballot at the Republican National Convention this summer in Cleveland.
---