Fact-checking website PolitiFact recently ruled in a fact check that it's now objectively false to describe a person by their biological sex if they identify as transgender.
The fact check dissected a recent Ted Cruz campaign ad that attacked front-runner Donald Trump for allegedly being in-favor of transgender people using the bathroom opposite of their biological sex.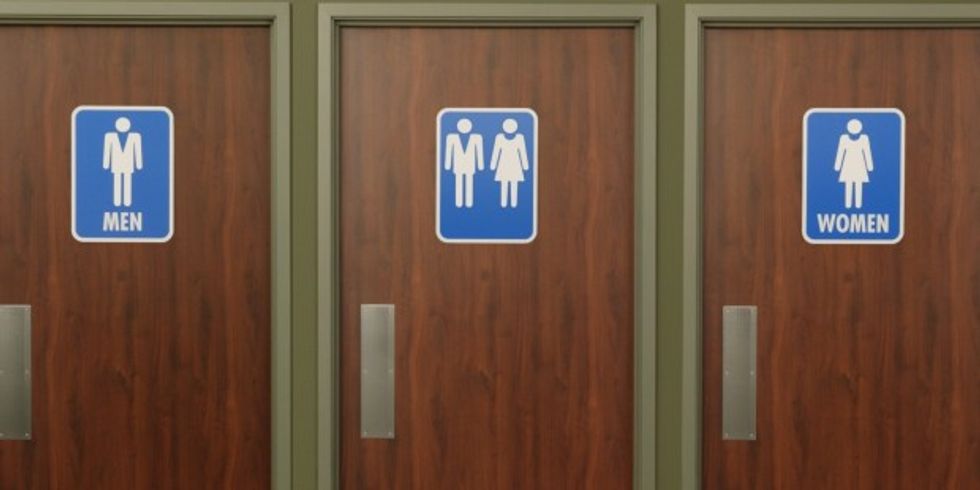 Image via Facebook
The ad said, according to PolitiFact:
Should a grown man pretending to be a woman be allowed to use the women's restroom? The same restroom used by your daughter? Your wife? Donald Trump thinks so.

It's not appropriate. It's not safe. It's PC nonsense that's destroying America. Donald Trump won't take on the PC police. He's one of them.
While Trump did say last week that he doesn't see a problem with transgender people using the bathroom of the sex that they identify as, PolitiFact ruled Cruz's ad "mostly false" because "it's not accurate to say that transgender women are men."
"Though there isn't universal agreement on this point, medical experts typically agree that a transgender person is someone who identifies differently from their assigned sex at birth," the fact check read. "In short, a transgender woman is a woman and not 'a grown man pretending to be a woman.'"
While PolitiFact attempted to end the transgender debate by saying that transgender people are the sex they identify as, the move did not make it past every reader.
Alex Griswold, a writer at Mediaite, took particular issue with PolitiFact's ruling. In a recent column on the media news outlet, Griswold opined that PolitiFact was being irresponsible by claiming their opinion as fact.
"What's not fair is erasing a serious, highly contested debate out of existence because you want to nail a Republican presidential candidate as 'wrong' on an issue," Griswold wrote.
Griswold contended that it's perfectly OK to disagree with Cruz's stance on the transgender debate, but to unilaterally dismiss a viewpoint held by the majority of Americans is "pretty darn tone deaf," he wrote.
Update: PolitiFact has since re-worded their phrasing in their fact check on Cruz, according to a tweet from the outlet:
We updated language in our fact-check on transgender b/c it gave wrong impression. See editors note at end of story. https://t.co/aFkN1PSwvc

— PolitiFact (@PolitiFact) 1461780888.0
(H/T: Mediaite)
—
Front-page image via Shutterstock.
—
Follow the author of this story on Twitter and Facebook:
[facebook //www.facebook.com/plugins/like.php?href=