Adam Casey is a 29-year-old former U.S. Marine, former Mizzou Tigers football player, skydiving fanatic, biologist and stage 4 cancer survivor. He also co-founded his own nonprofit organization to fund educational scholarships for underprivileged youth and provide select individuals with the resources to fulfill a lifelong goal.
His latest adventure involves a 1,000-kilometer horse race across Mongolia, which will benefit his nonprofit, I Do It For Her. The only setback is the $10,000 entrance fee and the fact that prior to this year, Casey had never ridden a horse. Nothing holds this man back.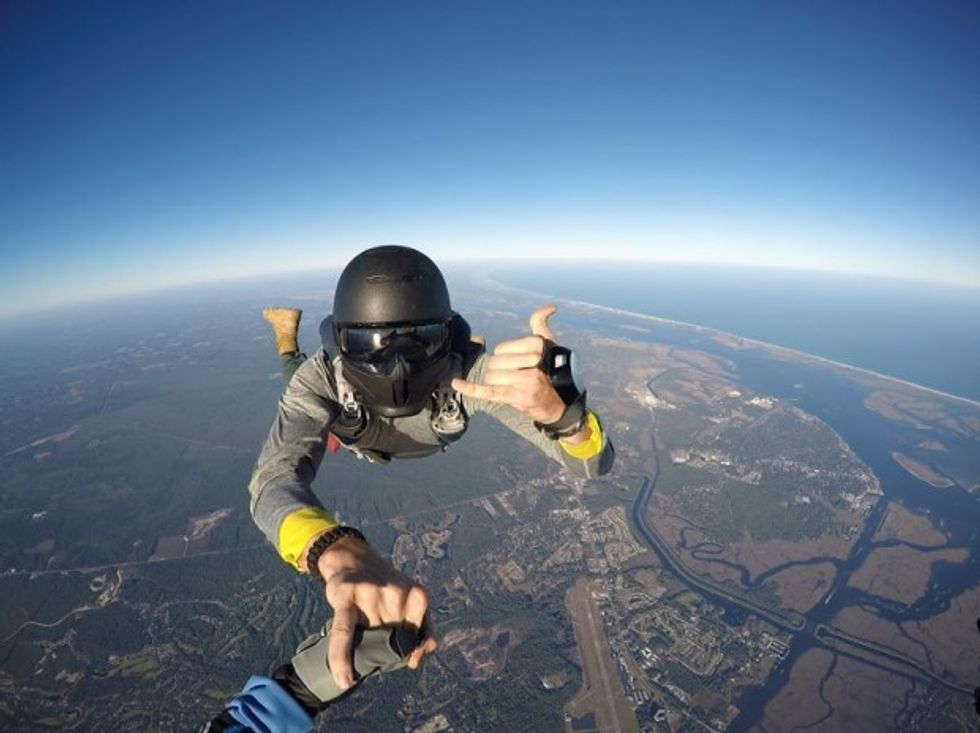 Image source: Adam Casey
Casey's story is one of passion, thrill, struggle, endurance and incredible perseverance. He recently spoke with TheBlaze about how he's using his own unique narrative to help others live and love recklessly, profoundly aware of the fact that tomorrow is not something promised to any of us.
On Nov. 17, 2014, Casey was diagnosed with an advanced form of cancer that was thought to be terminal.  He underwent six months and eight rounds of the most intense chemotherapy regime available. On May 18, 2015, he was declared to be in remission, but he was a changed man.
"When I was in treatment, when I was in chemo, I had to very truthfully come to terms with the prospect of my own death," Casey told TheBlaze. "The diagnosis was advanced stage 4 lymphoma. Doctors told me if I had waited one more night I could've died in my sleep."
Casey shared that doctors at the time were preparing his parents for the loss of their son. And even during the six months of chemo, he shared, "up until the last round — it was hairy."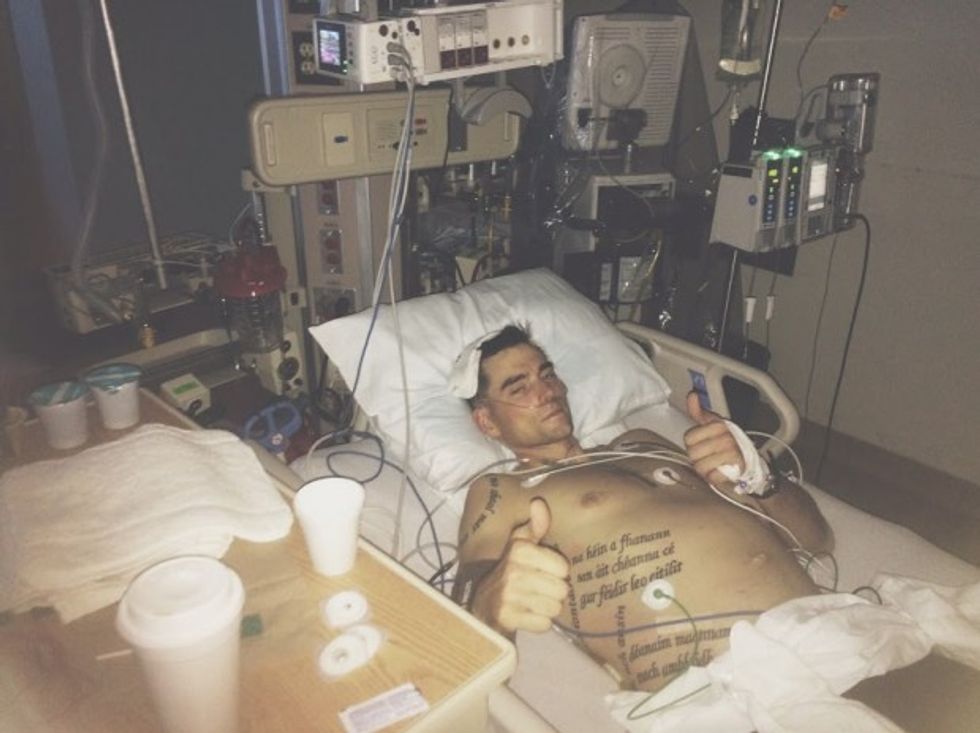 Image source: Adam Casey
"Even now I understand statistics and my chance of relapse.  I all-too-freshly remember waking up in that hospital bed," Casey, who now works as a bioinformatic technician at the National Institute of Health in Washington D.C., where he studies the very rudimentary form of his own cancer under Dr. Adrian Wiestner, said.
His philosophy is simple: Die with a purpose.
"I like to test limits. I like to push myself," Casey explained. "I look at situations with two basic criteria: Is this going to make me a better person; is it going to benefit someone else or benefit me? And is it going to be so outside my comfort zone that it makes me completely reinvent myself?"
Casey stressed that he doesn't expect everyone to relate to him, noting that each person will face a unique set of struggles. What matters, he said, is "how you let that affect you."
He shared that when he's feeling down, he takes "very tangible actions" to overcome a given obstacle. A great source of help for Casey has been running.
"Physically, I run incessantly," he shared. "I've made massive amounts of life decisions just running. Some of the most incredible decisions in life I've made after running to the point where I'm so exhausted I throw up. I run, I work out — I do all that stuff. I eat clean, I don't drink. But it's not for the glamor of it. It's because I don't have time to waste."
And then there's that crazy horse race. Casey actually came across the Mongol Derby accidentally while searching for the Mongol Rally, a 10,000-kilometer car race, but decided that the horse race was the greater challenge. He's been training for the past several months.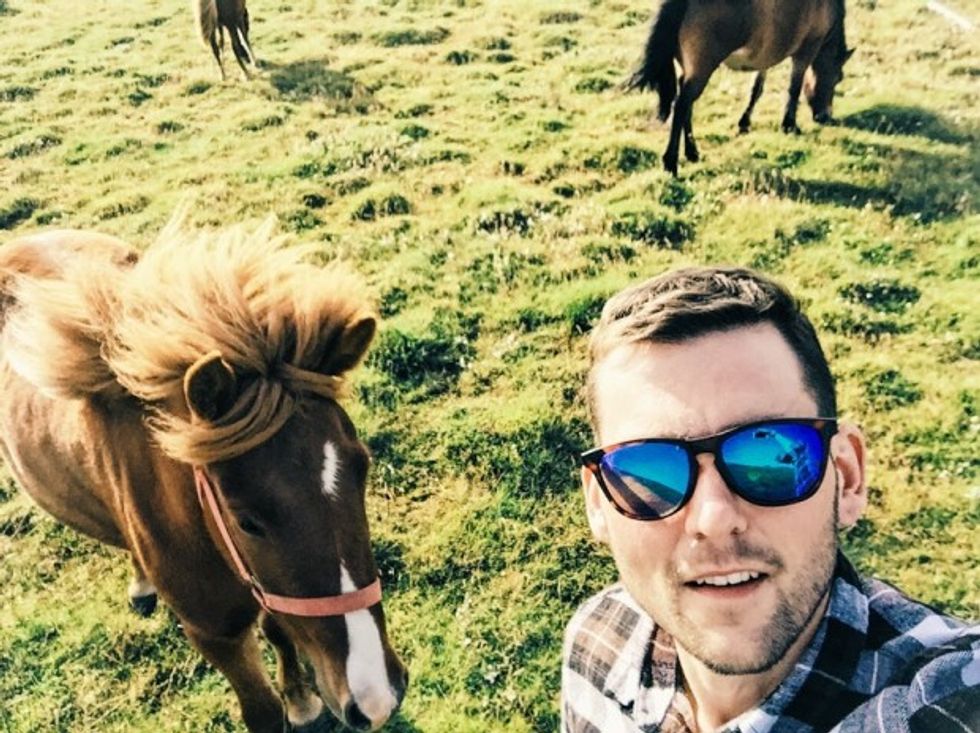 Image source: Adam Casey
"I practice what I preach by constantly testing who I am as a person," Carey said. "I live a multi-intentional life, meaning you're not an expert in any area, but you're willing to explore and do new things.
"I don't fear death anymore," Casey explained. "I've been drowned in SEAL training; I had a skydiving incident where my chute didn't open 3,000 feet up; I've had cancer."
"I've been on my deathbed multiple times," he added.
Given Casey's extreme lifestyle, many may be tempted to assume that nothing scares the man. And that's basically true, except for one thing.
"Nothing scares me more than the fact that it might not be enough for her," he shared.
That "her" he referred to is the same woman who inspired his charity, I Do It For Her. Though Casey prefers to keep her identity a secret, he told TheBlaze that a girl he met 10 years ago was the spark that ignited his die-hard approach to life.
The two met at the 2006 Sun Bowl in Texas, when Casey was still playing for Mizzou as a receiver. Though their love story is complicated, and the two never dated, Casey said that the last conversation they had has sustained him for the past eight years.
They haven't spoken since, but Casey credits the woman whom he affectionately calls "the arsonist" for "lighting the fire" in his life. And though he would love to reconnect with her again eventually, he shared that he doesn't want his personal love story to be the focus of the amazing project it has inspired.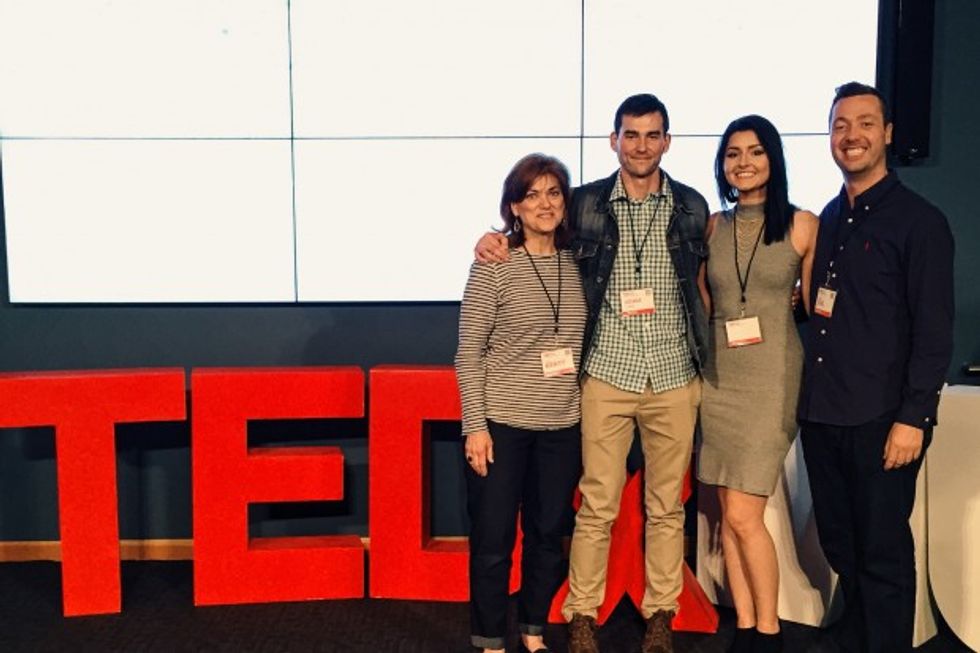 Casey, second from left, is pictured with his mother, left, and two friends at TEDxMU on Saturday. (Image source: Adam Casey)
"It's not our story — I don't want us to be the headline," he said, adding, "The idea that you can become someone better if you're just pushing to be inspired by somebody else — that will not fail."
Casey recently gave a TED Talk at his alma mater, the University of Missouri, about his life's mission to shake people up and encourage them to live lives that challenge them personally and inspire others. TheBlaze will update this article when the video is made available.
Read more about Adam and I Do It For Her here.
Watch Adam Casey give his first TED Talk on the power of falling in love:
Follow the author of this story on Twitter: