Many took notice of how Chris Christie's wife, Mary Pat, reacted on Tuesday night to Donald Trump's remark about Hillary Clinton and the "woman's card."
The speculation is that she rolled her eyes and did not clap as many on the stage applauded and cheered Trump's statement. It's also possible that the media could be over analyzing this one. It wouldn't be the first time.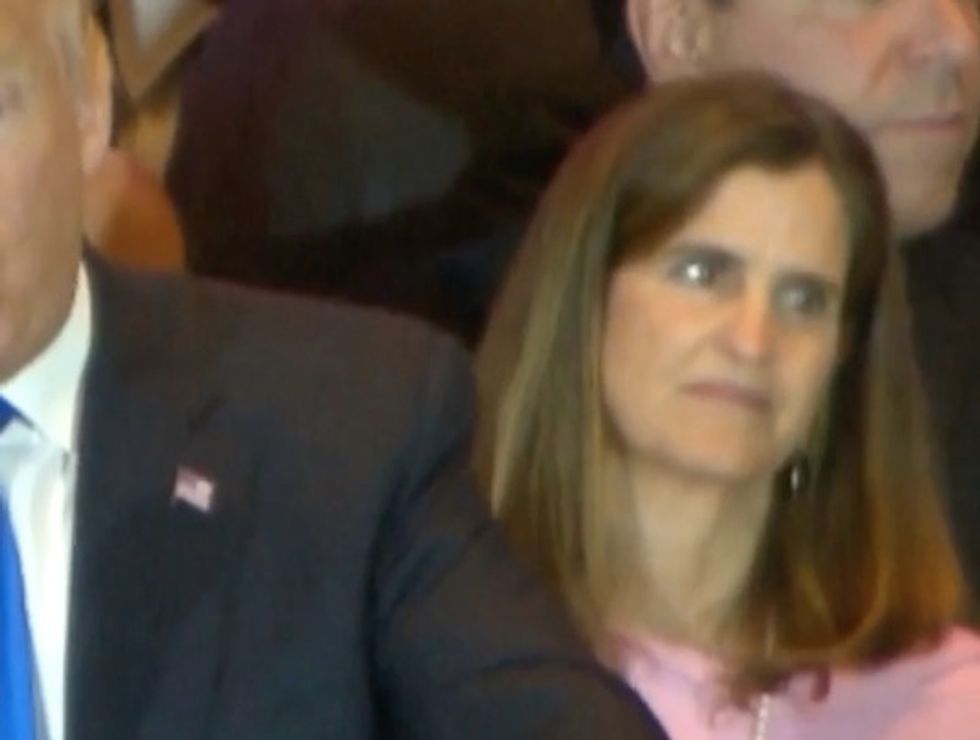 Image source: Vine.com
After sweeping Tuesday's five GOP primary elections, Donald Trump spoke to supporters and the media assembled at Trump Tower in Manhattan.
Trump closed the event responding to a question asking him to clarify what he meant when he talked earlier in the day about Clinton playing "the woman card."
The GOP front-runner replied, "Well, I think the only card she's got going is the woman's card," said Trump.
Trump continued, "And, frankly, if Hillary Clinton were a man, I don't think she'd get five percent of the vote," he added.
CNN Politics noticed Mary Pat Christie's reaction and posted a clip on Vine:
Watch the moment below:
--
Follow the author of this story on Twitter and Facebook: