The U.S. Secret Service has one thing in common with Republican presidential front-runner Donald Trump: They want a "taller and stronger" wall — sort of.
Rather than around the country's borders, the Secret Service is proposing an improved fence around the White House, following an increase in the number of people attempting to jump the barrier onto the ground of the executive mansion.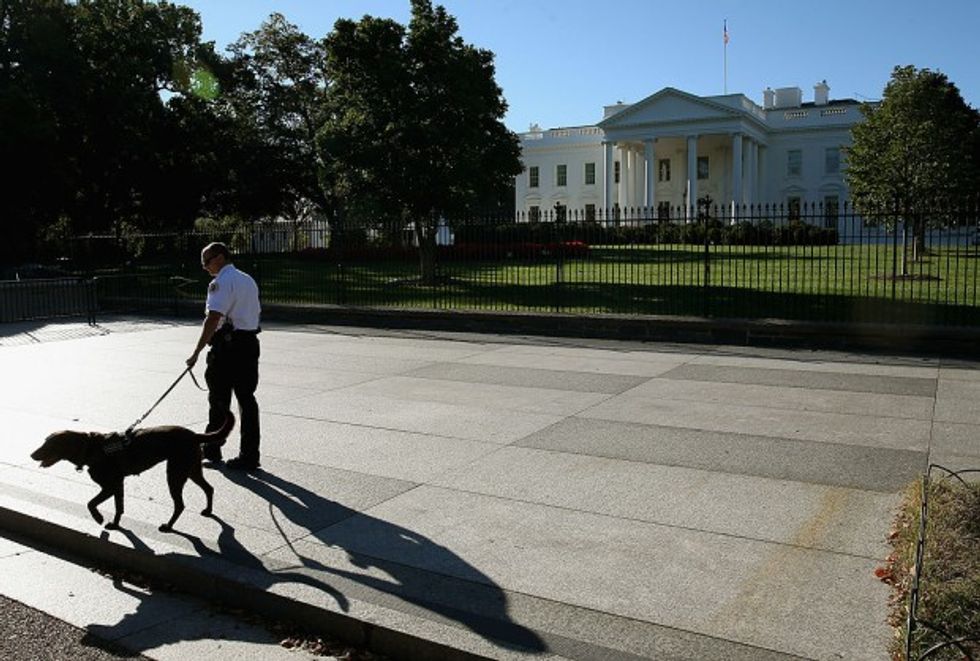 Photo by Mark Wilson/Getty Images
The proposed new design would incorporate "anti-climb features" and "intrusion detection technology" in order to deter possible jumpers, according to a statement from a Secret Service spokeswoman. The new "complex design" would feature a fence that is 11 feet and seven inches tall with 1 3/4-inch pickets and taller gates near entrances.
"The current fence simply is not adequate for a modern era. We've said that before. It is becoming more and more acutely clear that that is in fact the case," Secret Service official Tom Dougherty said, according to NBC Washington.
"[The fence] is entirely scale-able, depending upon the circumstances, and we have now a society that tends to want to jump over the fence and onto the 18 acres," he added.
The current 6-foot fence boasts small spikes, which officials call "pencil points," that were installed in 2015 after a series of jumpers crossed onto protected White House property.
The Secret Service, working with the National Park Service, is awaiting approval from the National Planning Commission before the proposal can move forward. The goal is to begin building the higher-security fence by 2018, but an exact timeline is unknown.
"There are still several additional steps before construction could begin on a new fence, and a timeline is not concrete," the Secret Service said.
This comes after the White House was briefly placed on lockdown Tuesday after a male robbery suspect, who authorities said was attempting to flee police custody, jumped a fence near the president's house.
—
Follow the author of this story on Twitter: