The power of social media led to a Del Taco manager getting fired following a profanity-laced interaction with two drive-thru customers that was posted to Vimeo last week.
The video, which is titled "Confrontation between Del Taco drive thru and customers who didn't get their sauce" and was uploaded by someone using the name Kobe D, shows two customers confronting the manager of a Del Taco in Peoria, Arizona, for allegedly failing to give them the sauces they desired. Even though the manager saw that the two were recording the interaction, he did not seem to care.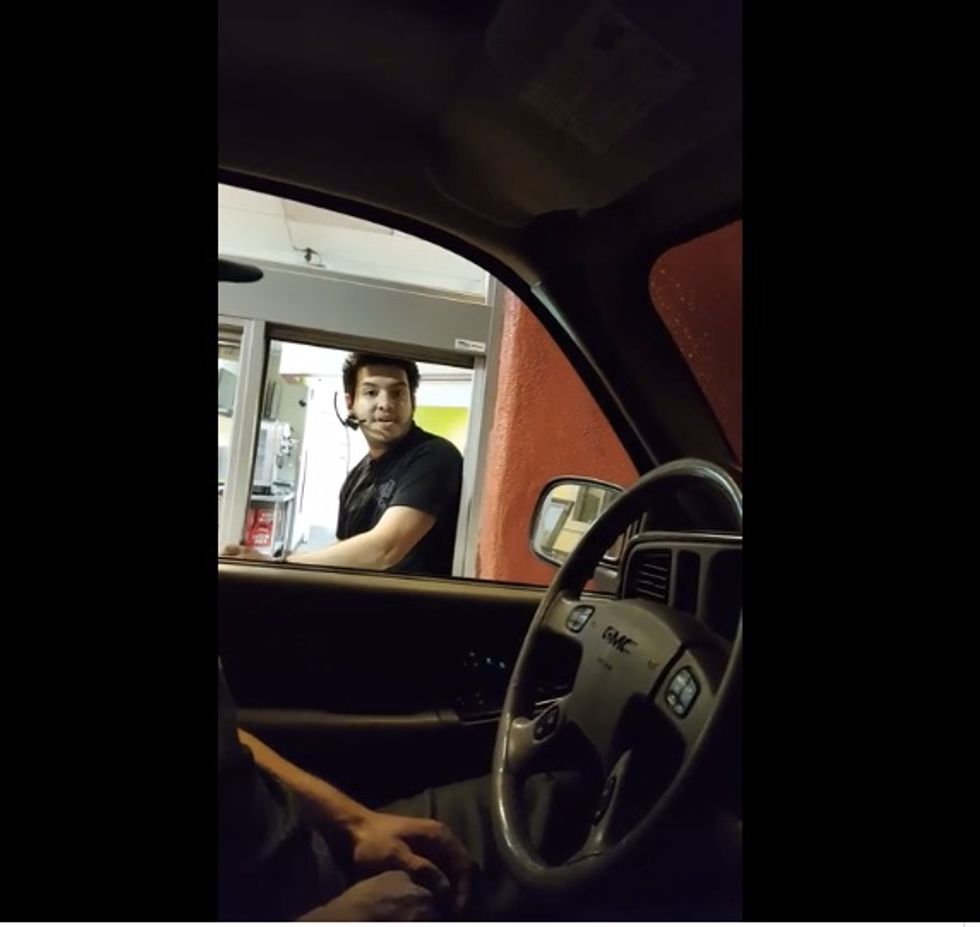 Image source: Vimeo
"I don't give a f*** bro," the manager can be heard saying in the video. "Seriously, go ahead alright. Where you going to post it, YouTube? No one's going to f***ing see it."
After the manager asks where the video will be sent, the woman recording responds, "To our boss, duh."
The manager responded, "I am the boss. My dad is actually the f***ing owner so good luck with that."
The woman then said, "Well you, we can close you down. You know that?"
The two customers then urged the manager to get an education and find a better job if he hated this one so much.
The video, which has been viewed over 773,000 on Vimeo and thousands more since it was posted to Facebook, ultimately led to Del Taco taking actions against the foul-mouthed manager.
"We strive to provide a positive guest experience at all of our restaurants and were appalled by this behavior as it is not representative of our high guest service standards," Del Taco said in a statement, according to AZ Central. "We took this incident very seriously and addressed it with the location's franchisee, who took definitive action by terminating the employee immediately."
Watch the video below.
Confrontation between Del Taco drive thru and customers who didn't get their sauce from Kobe D on Vimeo.
—
Follow Kathryn Blackhurst (@kablackhurst) on Twitter