First there was "me-ternity" leave. Now, there is "paw-ternity" leave.
In an op-ed in the New York Post, writer Lindsay Putnam argues that new pet parents deserve paid time off from work.
"Bringing my adopted cat, Jameson, home with me in 2014 was one of the happiest days of my life," Putnam wrote. "Having to go back to work two days later was one of the worst."
Putnam wrote that Jameson suffered from "several health problems" when she first brought him home, and she felt "guilt" being separated from him while she was at work, a feeling that she still has when she stays late at the office.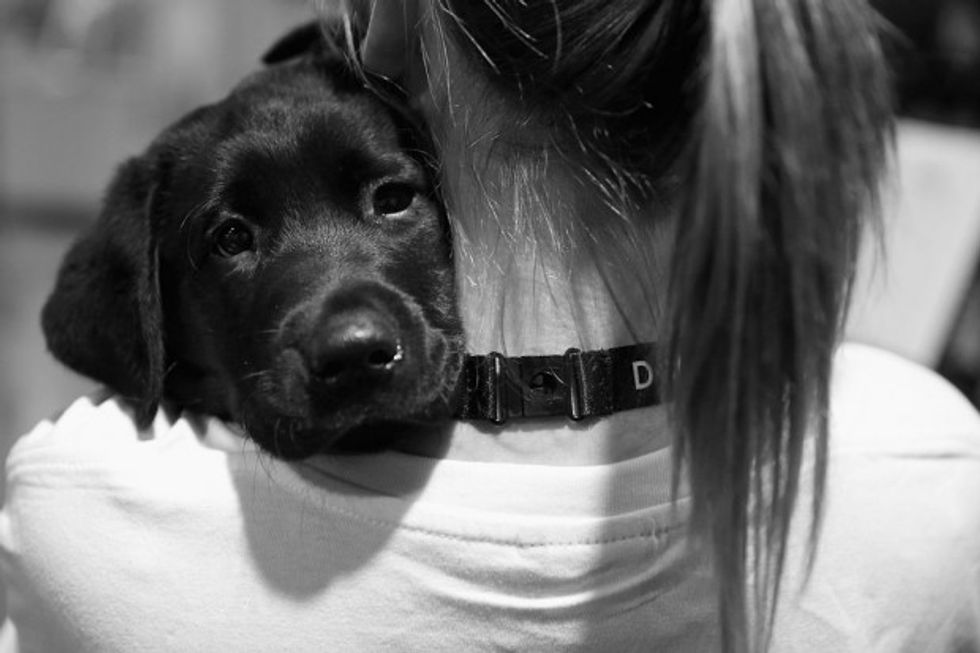 Mark Kolbe/Getty Images
"While my co-workers with kids walk out the door at 6 p.m., no one seems to care that I also have a child at home waiting for dinner," Putnam wrote.
She agued that "spending time with your fur-baby" is in the interest of one's health and productivity.
"Having kids doesn't improve an employee's health — which would make them better workers — yet we grant them six weeks off to care for a newborn. Is it so much to ask that pet parents get a week off to do the same?" Putnam wrote.
If the idea seems outlandish, The Bark, which describes itself as "the magazine of modern dog culture," reports that some companies in the United Kingdom do offer paid time off for new pet owners.
So what do you think of "paw-ternity" leave? Weigh in below.