A Texas man is facing murder charges after he confessed to shooting his wife and fatally shooting another man outside a South Arlington Walgreens Monday morning.
Ricci Bradden, 22, turned himself in at a Texas Department of Public Safety office after talking to his Army supervisors, the Dallas Morning News reported.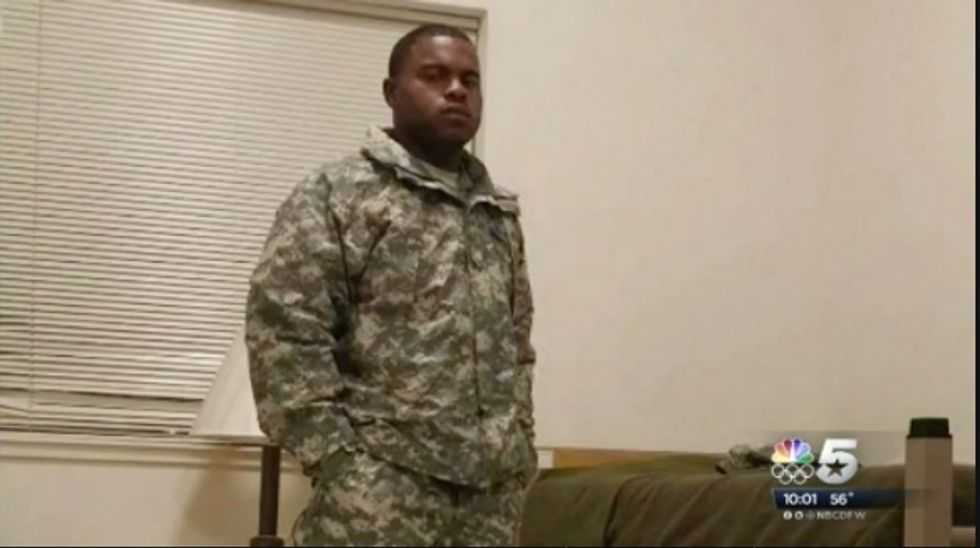 Ricci Braden, 22. (Image Source: KXAS-TV)
The man Bradden reportedly killed was later identified as 35-year-old Anthony "TJ" Antell Jr., a CrossFit gym owner and former Marine, according to KXAS-TV. Antell is believed to have confronted Bradden in the drugstore parking lot after witnessing an altercation between the suspect and his wife, Quinsha Johnson, who works at the Walgreens.
Bradden had gotten angry at his wife outside the store and fired his handgun twice, striking Johnson the second time in the ankle, his arrest warrant stated.
Antell, whose wife was in the store when the shooting happened, grabbed a gun from his car after a woman ran into the store, crying out for help, Arlington police spokesman Christopher Cook said.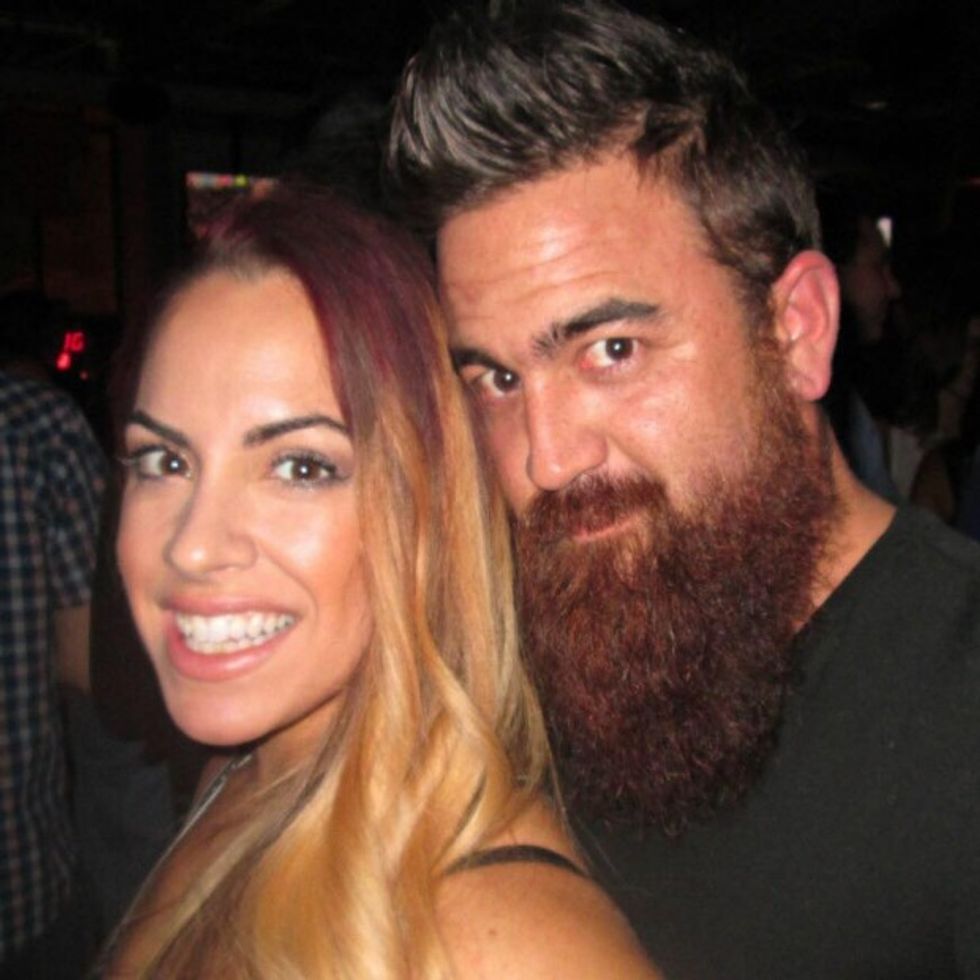 Anthony "TJ" Antell Jr. and his wife (Image via Facebook)
According to Johnson, Bradden was supposed to be at Fort Hood. She later told police that she was not expecting her husband to show up to her work.
The arrest warrant said that Bradden then ran to his vehicle after shooting at Johnson's feet and that a man, later revealed to be Antell, then approached him and demanded that he drop his gun. Bradden admitted to slapping a gun out of the man's hand and shooting him.
Witnesses told police that the suspect shot the father of three in the head.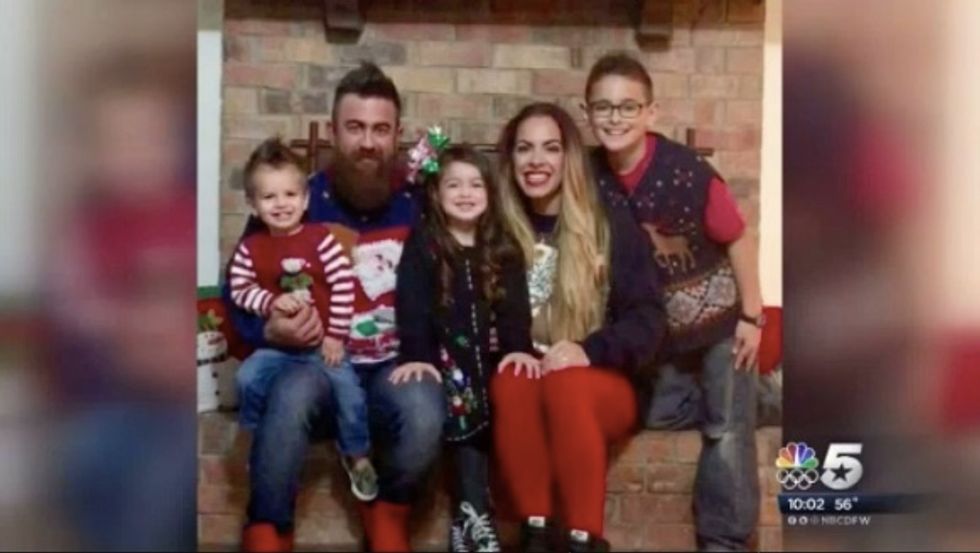 Image Source: KXAS-TV
After the shooting, which happened around 11:30 a.m., Bradden fled the scene and headed south on Interstate 35, police said.
A relative later took Bradden to the DPS office where he turned himself in.
According to Cook, it's a subjective call as to what an armed bystander like Antell should do in this kind of situation.
"Without having all the details, it would be inappropriate for me to speculate," he said.
Following Bradden's confession Monday, police said Bradden will be transported from Hill County to Tarrant County after a court appearance.