The Justice Department says North Carolina's so-called "bathroom law" violates federal civil rights laws.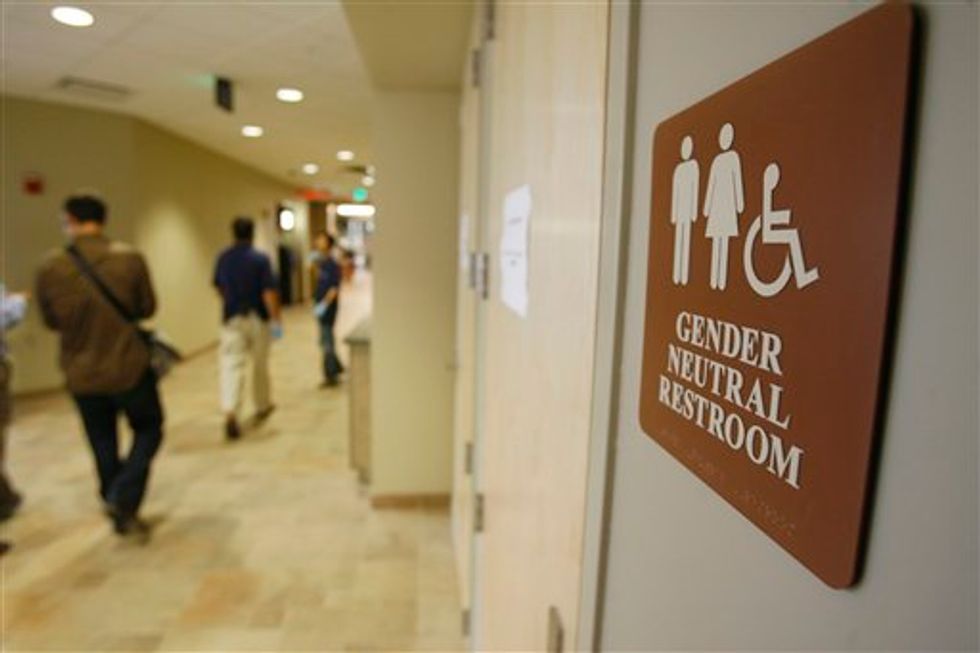 AP Photo/Toby Talbot
The Justice Department said Wednesday that it notified Gov. Pat McCrory and other state officials that they have until Monday to "confirm [sic] that the State will not comply with or implement HB2," according to the Charlotte Observer.
Specifically, the letter alleges that the controversial new law violates Title IX of the Civil Rights Act.
"HB 2...is facially discriminatory against transgender employees on the basis of sex because it treats transgender employees, whose gender identity does not match their biological sex, as defined by HB2, differently from similarly situated non transgender employees," Vanita Gupta, principal deputy assistant for Attorney General Loretta Lynch wrote.
"Please advise the department, therefore, no later than the close of business on May 9, 2016, whether you will remedy these violations of Title VII including by confirming that the state will not comply with or implement HB2," Gupta added.
A similar notification was also sent to the North Carolina Department of Public Safety and the University of North Carolina, the Charlotte Observer reported.
McCrory's office did not immediately respond to TheBlaze when asked to comment.
–
The Associated Press contributed to this report.