With final exams on the horizon, Donnell Marcus Phelps was all set to finish his freshman year at Fort Valley State University in Georgia.
The 19-year-old from Marshallville had been studying agricultural engineering technology but also found time to manage the university's tennis team.
And help those in need.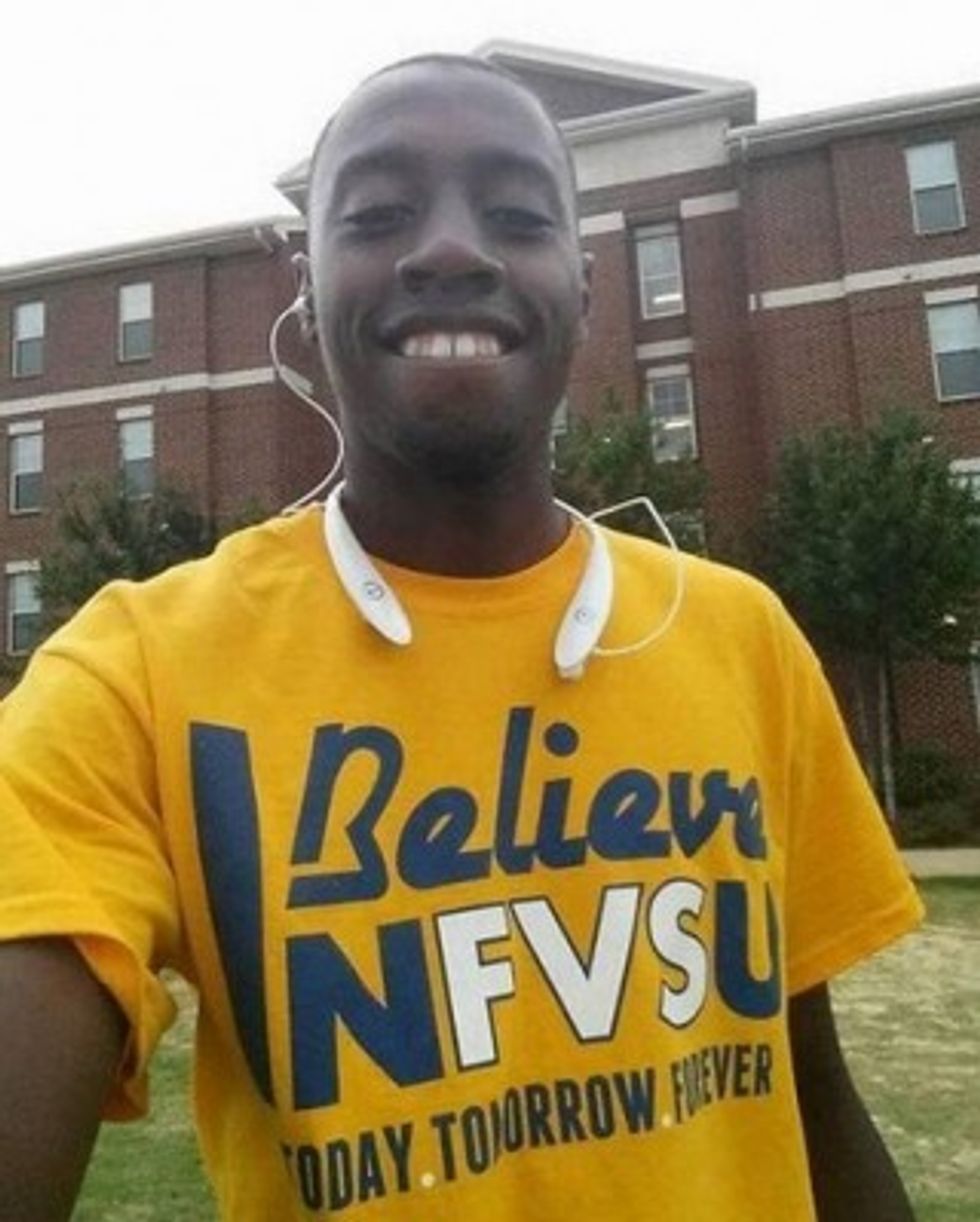 Donnell Phelps (Image source: Fort Valley State University)
Late Tuesday afternoon, Phelps noticed a man harassing and groping three young women who were leaving the school cafeteria, so he tried to put a stop to it, the Georgia Bureau of Investigation told the Telegraph of Macon.
"He stepped in to try and protect these girls," J.T. Ricketson, special agent in charge of the GBI office in Perry, told the Telegraph. The individual Phelps confronted "was being offensive ... touching [the women] in a very inappropriate way," Ricketson added to the Atlanta Journal-Constitution.
But the man stabbed Phelps repeatedly amid the confrontation and struggle, investigators said; authorities told the Telegraph they don't believe Phelps knew the man.
Phelps knew he was badly hurt, yelled for help, ran toward the infirmary and collapsed outside it, Ricketson told the Telegraph. While an ambulance was en route, Phelps' vital signs began dropping, and he later died at a hospital, Ricketson said.
An autopsy showed Phelps was stabbed four times in the upper torso with a pocket knife with a 3.5-inch blade, Ricketson added to the Telegraph.
Joseph Anthony Scott, 24, former FVSU student who lives near campus, was charged with murder, aggravated assault and possession of a knife during the commission of a felony, Ricketson said.
After Scott left the area where Phelps was stabbed, Ricketson told the Telegraph that Scott stopped at the guard station at the main campus gate and knocked on the window. Ernest Johnson of Macon, a campus public safety officer stationed there, hadn't heard about the stabbing.
"As soon as he opened the door, Scott immediately started assaulting him," Ricketson told the Telegraph, adding that Scott stabbed Johnson seven times.
Johnson is hospitalized with serious injuries, Ricketson added, but he's expected to recover.
"Words cannot describe the pain that we all feel in the Fort Valley State community," university President Paul Jones said at news conference, offering condolences to Phelps' family, friends, students and the entire community.
"We as a university will continue to come together and support each other as we always do during these difficult times," Jones added, "because we indeed are resilient."
Phelps' fellow freshman are planning a candlelight vigil and balloon release Thursday night on campus, the Telegraph noted.
Freshman Eraneshia Johnson knew Phelps and said she saw the blood on the ground outside the cafeteria. "I had just seen him the day before," she told the Telegraph. "I threw my friend a surprise party in the dorm, and he came."
Johnson described Phelps as selfless: "He always gave us hugs, and he'd always check up on us," she added to the Telegraph.
Brian Ashley had a computer class with Phelps and said he "was stepping in the gap for someone."
"He was a pretty cool guy," Ashley added to the Telegraph. "I never seen him with a frown on his face. He was always smiling, always in a good mood."
(H/T: New York Daily News)