The Robertsons, stars of A&E's "Duck Dynasty," are known for touting and representing strong Christian values. From penning faith-friendly books to selling memorabilia, the reality TV stars have had a noticeable presence in both pop culture and Christian circles.
And a new endeavor from Missy Robertson, wife of Robertson brother Jase, is upping the ante on the family's continued goodwill efforts, churning out high-quality jewelry, while also helping to rescue women who have been homeless, trafficked or who are simply in need and are trying to turn their lives around.
Robertson recently launched her new jewelry line called "Laminin by Missy Robertson" and opened up The Laminin House in West Monroe, Louisiana, in an effort to provide employment for at-risk women.
"These are women that we have employed [who] have very tumultuous backgrounds," Robertson told The Church Boys podcast. "Whether it is because of their own choices or whether they have been victims of someone else's bad choices."
She told Christian singer Jason Crabb, who guest hosted The Church Boys podcast last week, that the company's name as well as the home in which the women work to produce the jewelry was inspired by a Bible verse as well as a speech that was once given by evangelist Louie Giglio.
Listen to Robertson discuss the jewelry line as well as her charity effort below:
"The word 'laminin' is a molecular protein that holds everything in our bodies together. And this particular protein, if looked through a microscope is in the exact shape of the cross of our Lord Jesus Christ!" Robertson explained in a statement from the company last month. "'He is in all things and in him all things hold together' is a verse taken by Colossians 1:17. This meaning means more than our bodies, but our community of laminin ladies that will be a part of this jewelry line!"
Building upon these statements during her Church Boys appearance, she told Crabb that Giglio's explanation of laminin "just gives you chills," considering that laminin forms the shape of a cross — something she believes is worth thinking a bit deeper about.
"That, to me, is more than a coincidence. God sent Jesus. That relationship with the holy spirit and how each one of them works within our bodies," Robertson told Crabb. "When you become a Christian and you come out of that water, it says in Acts 2 that you receive the gift of the holy spirit ... it's more than just a conscience."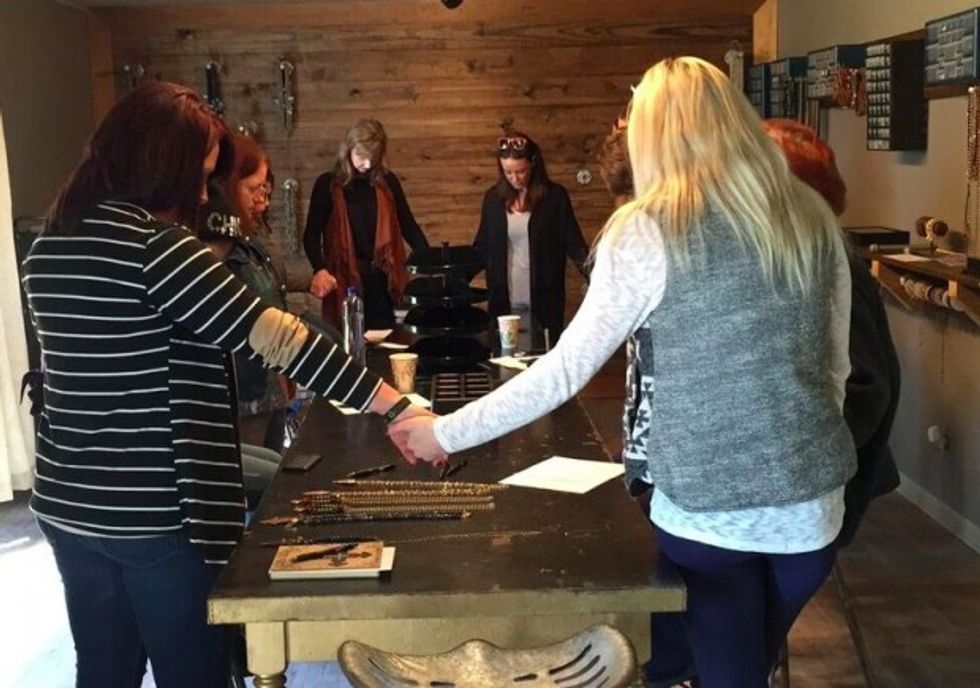 Missy Robertson praying with a group of women (Missy Robertson)
As for the women producing the jewelry, Robertson said that some of them have been rescued from sex trafficking. A few tragically experienced their own parents selling them to men at truck stops. Others were once homeless, while some are simply single mothers looking for a fresh start or older women looking for purpose.
It's a company — and a charity project — that Robertson said has continued to surprise her, as she had not been seeking the opportunity. Somehow, though, all of the pieces fell into place.
"For God to say, 'You know what, Missy? I need you to do this with these women' ... I was like, 'Hmm, okay. I don't really know where to start,'" she said. "I did not see this coming. I have to give complete credit to God."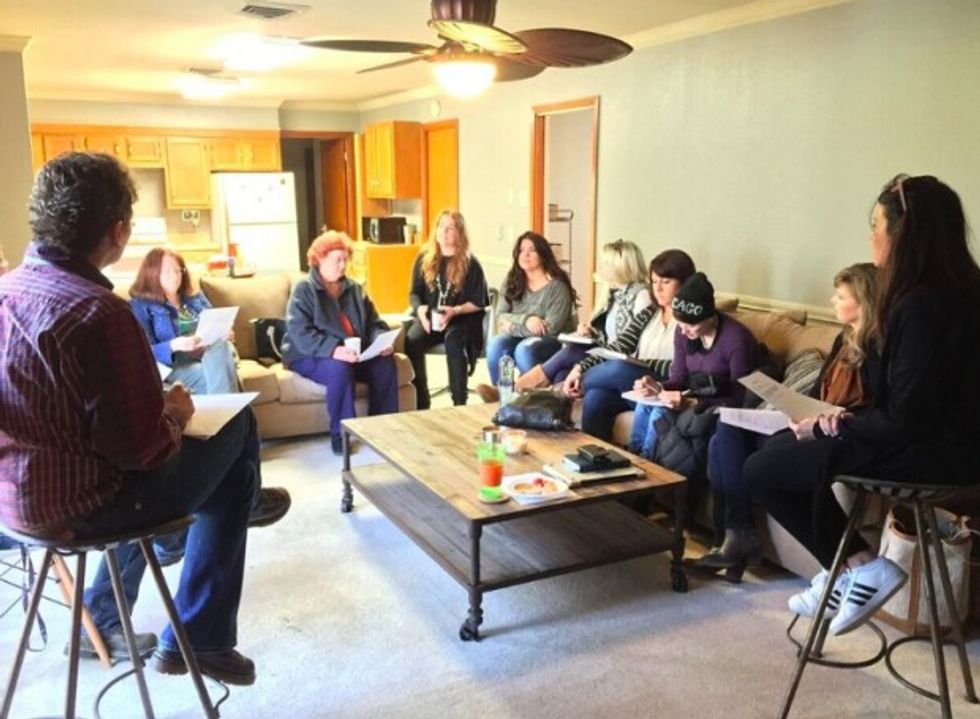 Missy Robertson has launched both a company and a charity endeavor (Missy Robertson)
It all started after she began testing out jewelry sales and realized that there was a demand. From there, she continued to build her business.
Then, Robertson recalled how the head of Project 41, a local organization devoted to fighting sex trafficking, approached her and said that there were a few women in need of employment. Robertson agreed to let them work for Laminin, thus launching the company's other intentional purpose: helping women reform, find God and set their lives on track.
"It's a business, but it's also a way to minister to women who need it," she said. "It's been really neat to see some of the transformation of these women."
Find out more about "Laminin by Missy Robertson."
--
Follow the author of this story on Twitter and Facebook: