In exchange for freely using Google's various services — from the search page and YouTube to Gmail, Drive and Maps — Internet users implicitly allow Google to store and share their compiled information to third parties whether they like it or not.
Some of the information Google stores is given directly to the company by the users themselves when they sign up for the products, such as names, phone numbers and locations. Other information, however, Google gathers through recording and storing users' search terms and the items they "click" on while perusing the Internet. Based upon the information it gathers, Google attempts to discern its users interests and habits.
In order to monitor the information Google has stored and to see what exactly Google thinks it knows about you and your habits, you can visit its "Web & App Activity," according to the Business Insider. Then, if you visit the "Ads Settings" site, you can view Google's information logs and modify what it tells advertisers about you and your viewing habits.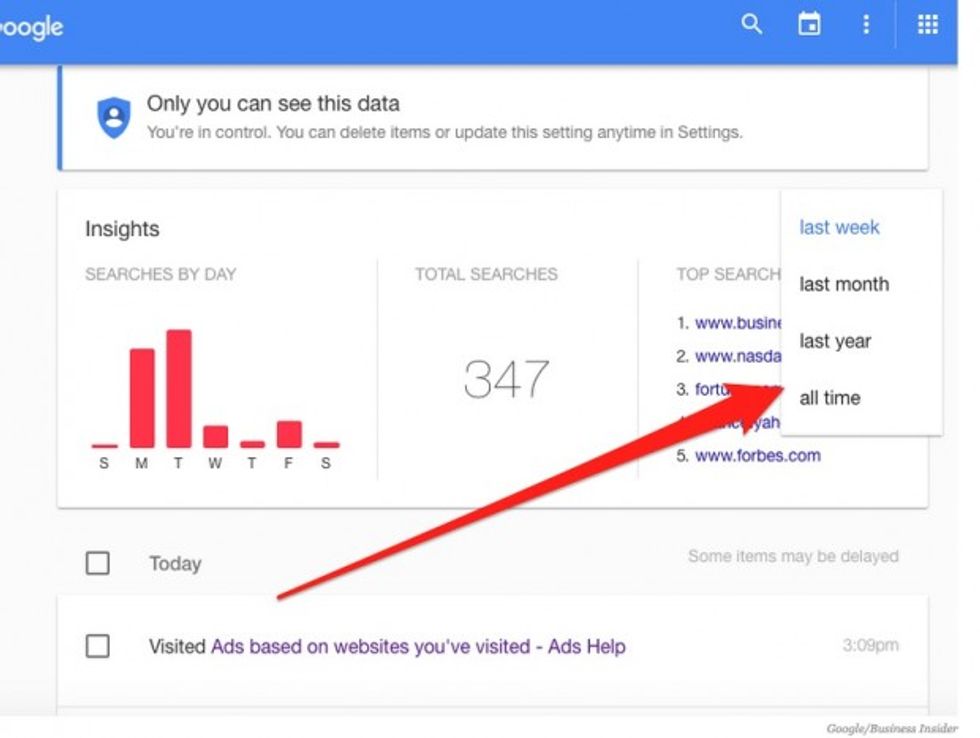 Image source: Google/Business Insider
With these links, you can view the lists compiling all of the web pages you have ever searched and clicked on, and if you choose, delete them. Google, however, will only allow you to delete one day's information at a time, according to the Business Insider. Thus, if you wish to delete years' worth of data, it will take quite a while.
If you click on the menu icon at the top left corner of the "Web & App Activity" page, you can also view, manage and delete the links pertaining to voice, location, device and YouTube information, as well. Deleting this information can also only be done at the rate of one day per click.
For further information and pictures, view the Business Insider's full article here.
—
Follow Kathryn Blackhurst (@kablackhurst) on Twitter