A recently posted YouTube video reportedly shows a San Diego man freeing a kangaroo rat trapped in a wall socket typically reserved for television cable.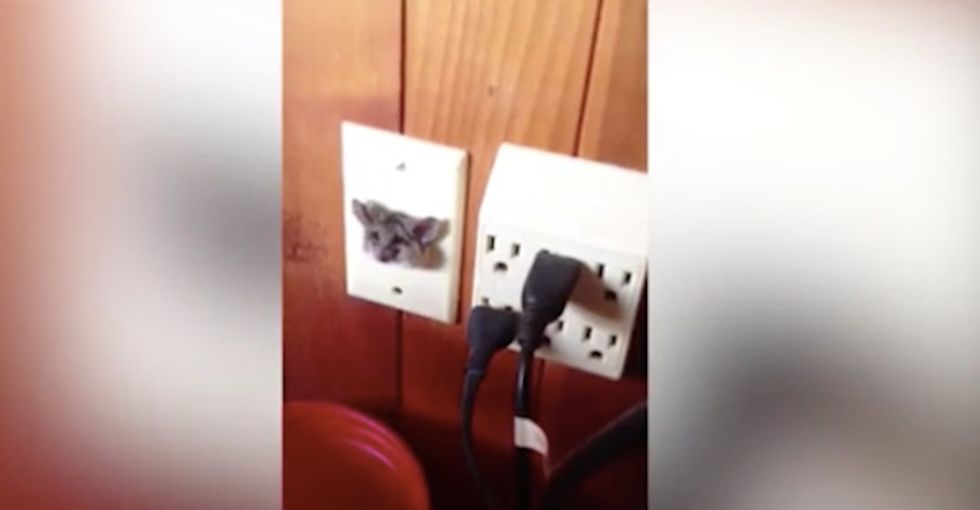 Image Source: YouTube/Jukin Media
When discovered, the rat was alive but unable to move its body through the much smaller opening. And once it had pushed it's head through the hole, the creature couldn't back up.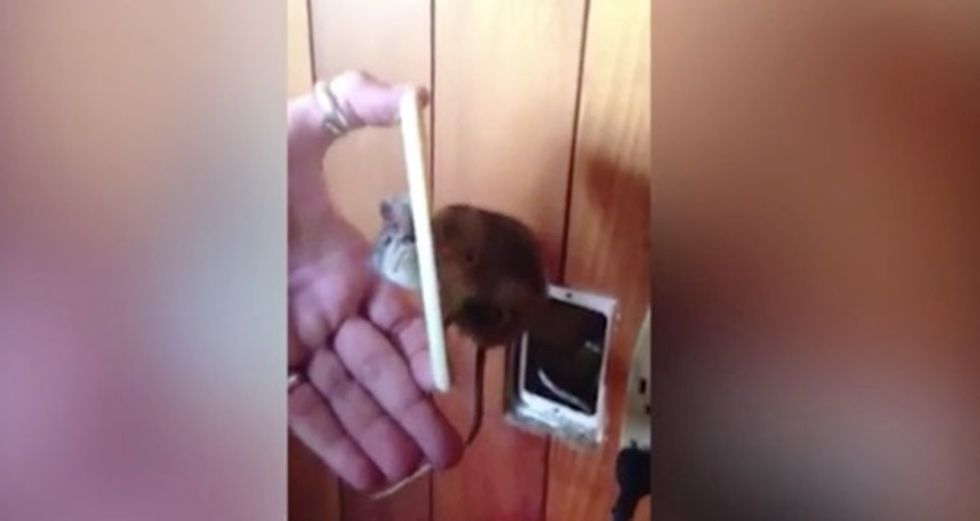 Image Source: YouTube/Jukin Media
The resident used a screw driver to quickly remove the plastic plate. After being pulled from the wall, the reason the rat was stuck became obvious: "It's your own fat fault now, isn't it?" he is heard saying.
Was the rat ultimately set loose? We don't know. The short video cuts off before we see just how the rat is freed from his plastic prison.
Update:
As we stated at the top of the story, the video here was posted recently on YouTube. However, the original incident was first uploaded to Facebook by Chris Dell'Acqua, the California man responsible for freeing the rat.
In the more than three years since it was posted, the video has been shared nearly 100,000 times.
(H/T: Daily Mail)
__
Follow the author of this story on Twitter and Facebook: