President Barack Obama taught graduating Howard University students a valuable lesson about the importance of free speech during his commencement address on Saturday.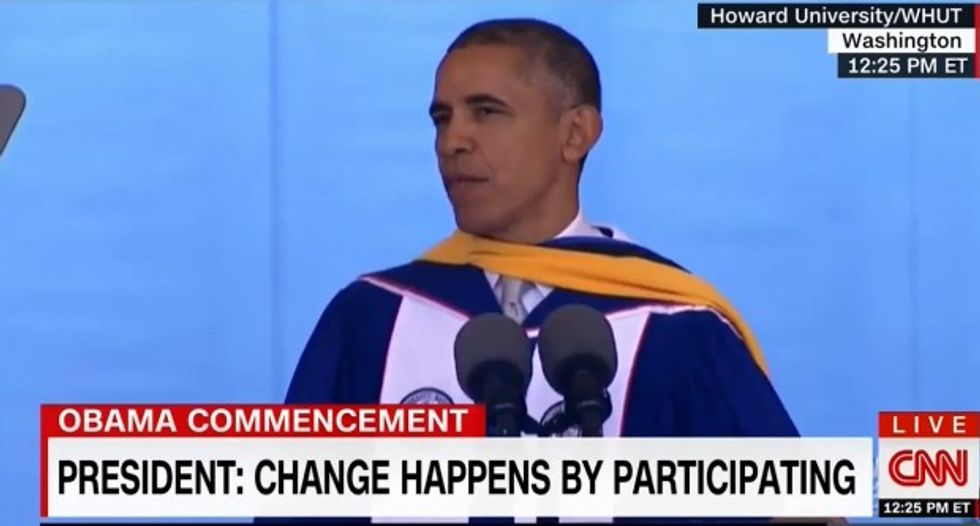 Screengrab via CNN
Speaking on the "trend around the country of trying to get college to disinvite speakers with a different point of view or disrupt a politician's rally," Obama told the students to knock it off.
Black Lives Matter and other liberal groups have made a habit out of protesting and trying to get speakers that they disagree with banned from appearing at events on college campuses.
"Don't do that, no matter how ridiculous you might find the things that come out of their mouths," Obama said. "Because, as my grandmother used to tell me, every time a fool speaks, they are just advertising their own ignorance. Let them talk."
"If you don't, you just make them a victim," he added.
The president also told the students it is important to "listen" to opposing points of views and, "if the other side has a point," actually "learn from them."
"If they're wrong, rebut them, teach them, beat them on the battlefield of ideas," Obama said.
---