Disturbing video captured by a surveillance camera in a Grand Rapids Community College parking garage purportedly shows a suspected murderer dragging the lifeless body of a woman he allegedly attacked.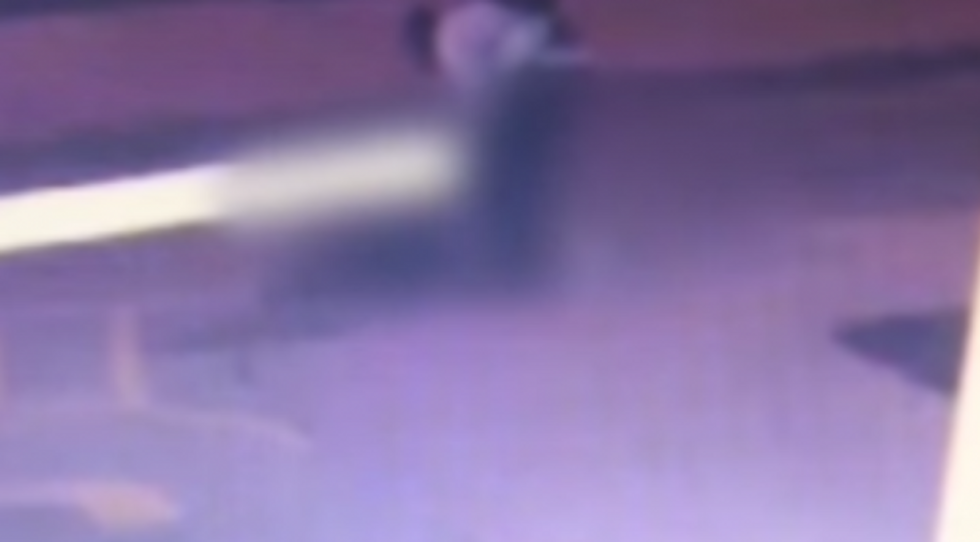 YouTube/MLive
Police have arrested Marcus Bivins, 19, and charged him with murder after officials said the video led to a tip on the suspect's name. The victim has been identified as 34-year-old Jeanne Huntoon.
While the attack wasn't caught on video, police said Bivins did not know Huntoon and stabbed her to death in a random act of violence.
More from MLive:
Video released by the college through a Freedom of Information Act request shows a man and a woman enter the parking garage's stairwell shortly before 2 a.m. They don't appear on camera again until about 30 minutes later, when Huntoon collapses on the sidewalk in the 100 block of Bostwick Avenue NE.

The suspect paces several times in front of the parking ramp, stopping to look at the woman's body. He kneels down next to Huntoon at one point, then begins to drag her. He pauses, walks away, then returns and continues to pull her along the sidewalk.
Watch the shocking footage below (Warning: Disturbing content, body has been blurred):
Bivins has reportedly pleaded guilty to the crime. His lengthy criminal record goes all the way back to when he was 13 years old.
---