The House Benghazi Committee has "identified new facts that significantly impact our understanding of what happened before, during, and after Benghazi," the committee's chairman, Rep. Trey Gowdy (R-S.C.) said in a statement Monday.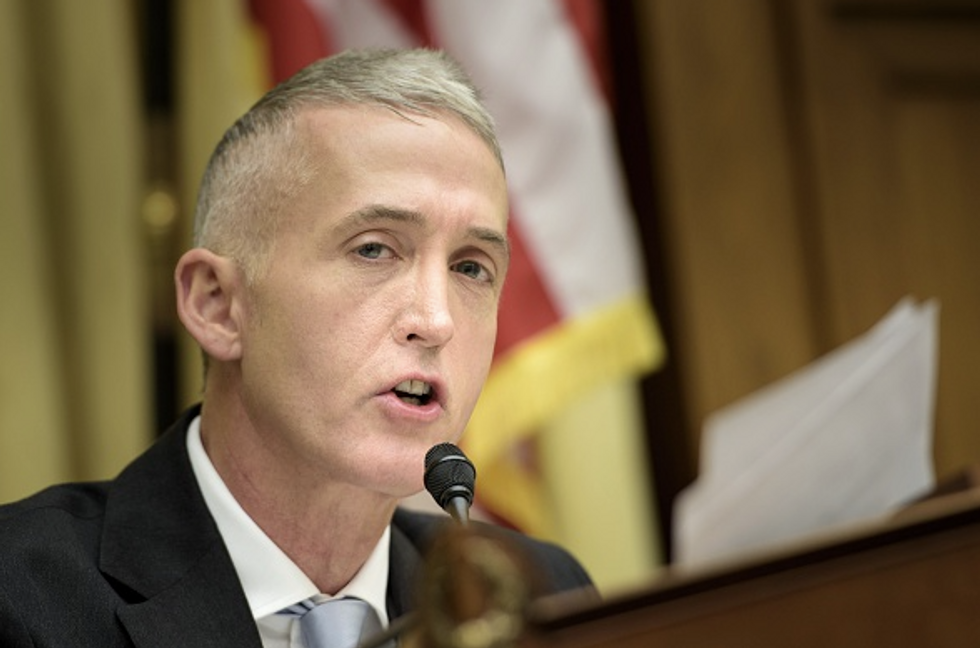 (Photo: BRENDAN SMIALOWSKI/AFP/Getty Images)
The committee plans to release a "final report" before summer, but Gowdy said the findings are focused on the "four brave Americans" killed in the Benghazi terror attacks, not former Secretary of State Hillary Clinton.
LawNewz.com published the following statement from Gowdy:
"This investigation and the committee's final report is about the four brave Americans we lost in Libya, getting the truth for their families and all Americans, and conducting effective congressional oversight to prevent what happened in Benghazi from happening again. Anyone looking for a report focused on the former Secretary of State will be disappointed. This investigation is not about her, and the report will not be about her either. She is an important witness whose decisions impacted virtually all aspects of Benghazi, but she is a single witness among the soon to be 100 interviewed by the committee."
U.S. Ambassador Christopher Stevens, U.S. Foreign Service official Sean Smith and former Navy SEALs Tyrone Woods and Glen Doherty were killed during terrorist assaults on U.S. compounds Benghazi on Sept. 11, 2012. Critics have strongly criticized the government's response before, during and after the attacks.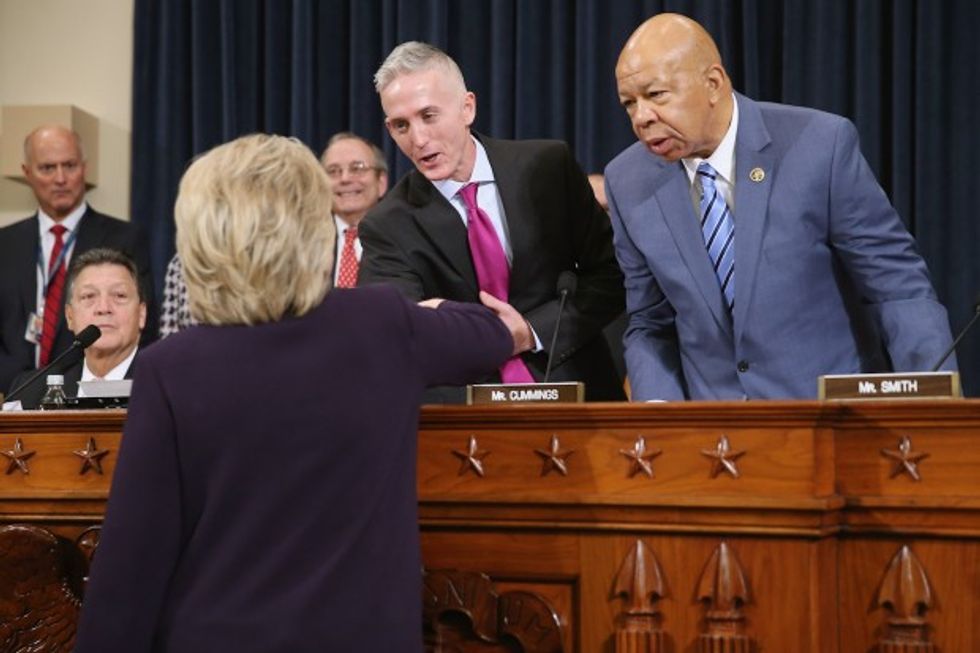 Chip Somodevilla/Getty Images
Clinton's State Department has been accused of failing to heed several security warnings from Stevens in the months leading up to the Benghazi attacks.
It's unclear if the report will be at all damaging to Clinton, considered to be the presumptive Democratic nominee. Clinton is also waiting to hear the findings of the FBI's investigation into her use of a private email server while serving as secretary of state.
---