Iran test fired a precision-guided medium-range ballistic missile two weeks ago, a senior Iranian general announced Monday, the latest missile test the regime has conducted since the adoption of a landmark nuclear deal last year.
Iran's Tasnim news agency quoted Deputy Chief of Staff of the Iranian Armed Forces Brig. Gen. Ali Abdollahi announcing the test firing of the missile he said had a range of 2,000 km, or 1,240 miles, and a pinpoint accuracy of 8 meters.
"Two weeks ago, we test-fired a missile with a range of 2,000 kilometers and a margin of error of eight meters," Abdollahi told a scientific conference in Tehran, according to Tasnim. "We can guide this ballistic missile."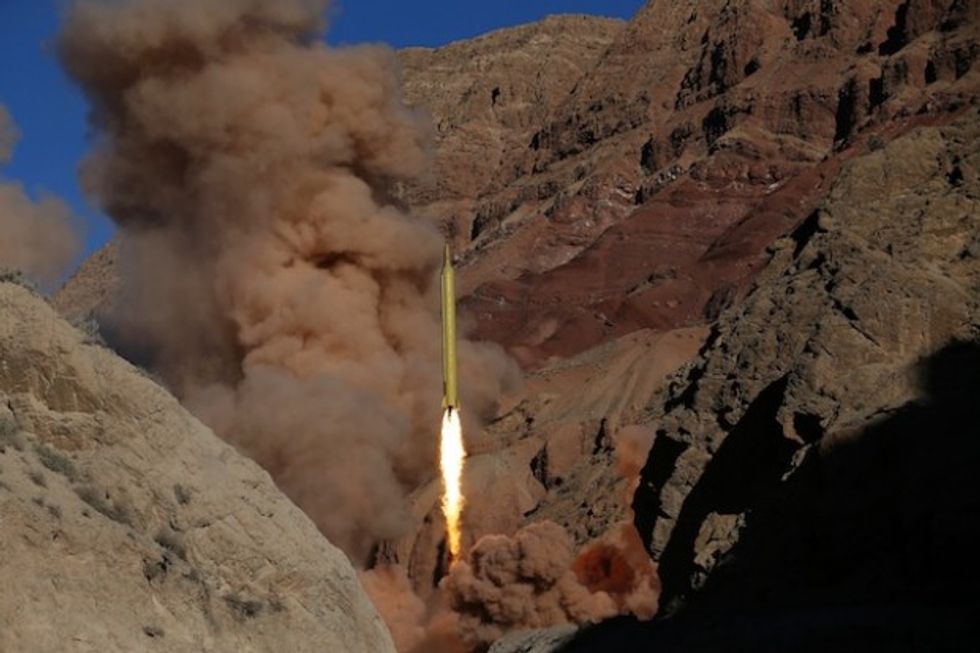 In this photo obtained from the Iranian Fars News Agency, a Qadr H long-range ballistic surface-to-surface missile is fired by Iran's Revolutionary Guard during a maneuver in an undisclosed location in Iran March 9. (AP Photo/Fars News Agency, Omid Vahabzadeh)
Abdollahi added that the eight-meter margin of error meant "full accuracy."
The 2,000 kilometer range would be far enough to reach Israel, a country Iran has repeatedly vowed to wipe off the map.
While the U.S. has criticized Iran's missile tests since the signing of the nuclear deal, Iran insists those tests are aimed at bolstering the country's defenses and that its development of what it calls defensive technologies will not be subject to negotiation.
Iran's Revolutionary Guard in March test-fired two missiles with the phrase "Israel must be wiped out" written on them in Hebrew.
Iran insists that its missiles are designed to carry conventional, not nuclear, warheads.