With immigration at the forefront during this election year, one artist found a creative way to illustrate how America has been shaped — and in some ways defined — by immigration for nearly two centuries.
Animator Max Galka designed a time-lapse interactive map of world population movement to the United States from 1820 to 2013, and posted the map to his blog, Metrocosm, which collects and displays statistical data in creative ways.
His latest creation shows the countries that sent the most people to the United States since 1820, with each dot representing 10,000 people.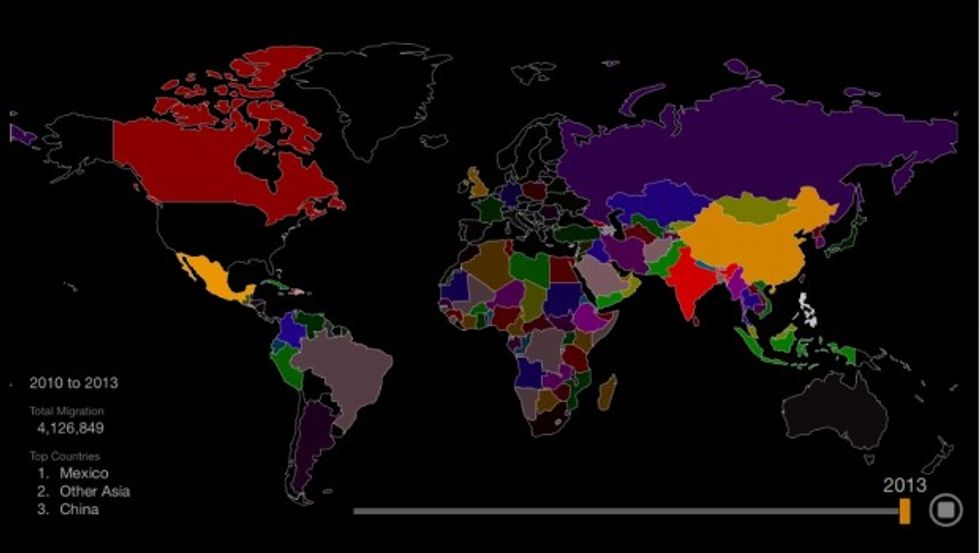 Image source: Metrocosm
A click-and-drag timeline uses different colors to represent each country, as well as brightness to show the total migration during any given year.
"From 1820 to 2013, 79 million people obtained lawful permanent resident status in the United States," Galka writes in his blog post, which uses data from the Department of Homeland Security's Office of Immigration Statistics.
"Through time, the immigration sources trace a clear path through the world," he continues. "Starting in Western Europe with Ireland, Germany, and the U.K., the source moves east to Italy, Russia, and Hungary before shifting to the Americas and finally to Asia. The same trend is clear looking at the history of New York City's foreign born population."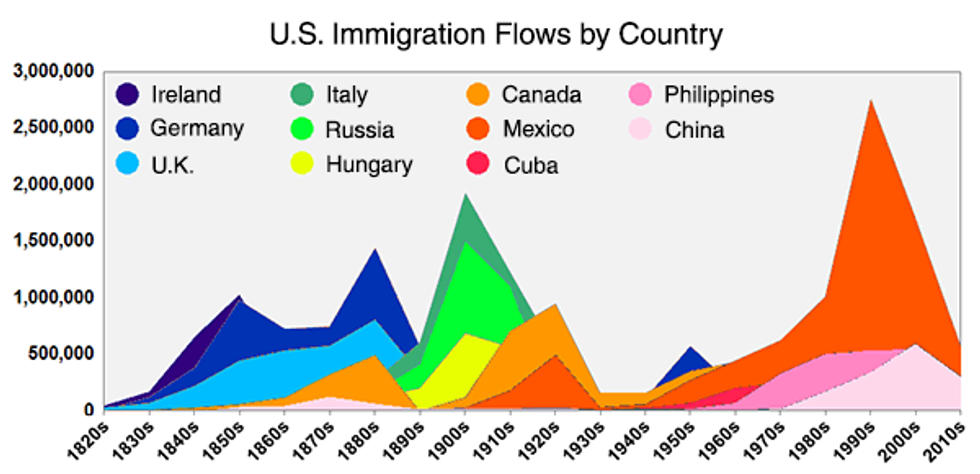 Image source: Metrocosm
Galka notes that though it may look as if that immigration over the last few decades has reached an all-time high, "the picture looks very different when viewed relative to the size of the U.S. population."
He includes a graphic to show the adjusted flow of immigration as the percentage of the population.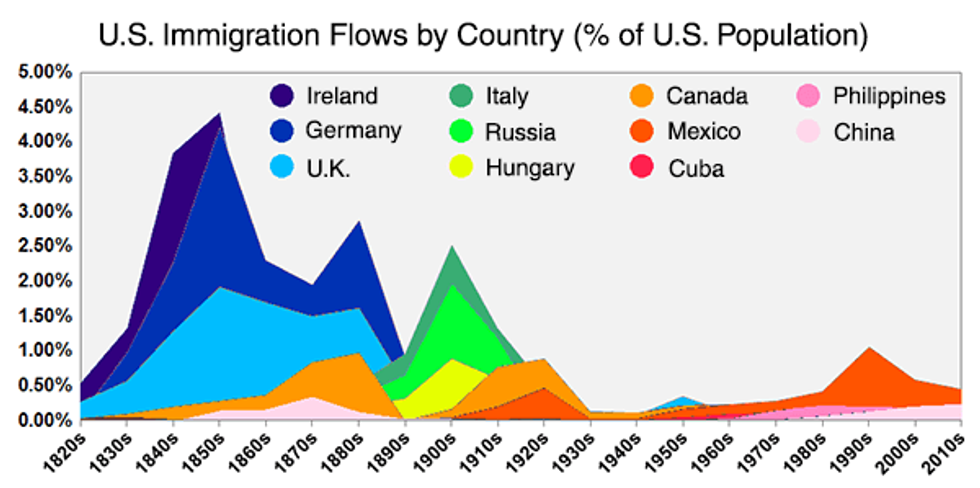 Image source: Metrocosm

"The U.S. is a nation of immigrants," Galka wrote in a Tweet describing the adjusted graphic.
Watch: