Conservative talk show host Rush Limbaugh compared Donald Trump to an "Internet troll" Tuesday.
"American politics is determined by trolls on the Internet today. It may be is not determined, but internet trolls have a lot of say about what people are thought of," Limbaugh said on his radio show, according to a transcript posted online.
"Well, Trump is an Internet troll," he added. "With all of his tweeting. Trump is one of those guys. Trump has brought the Internet troll to the campaign."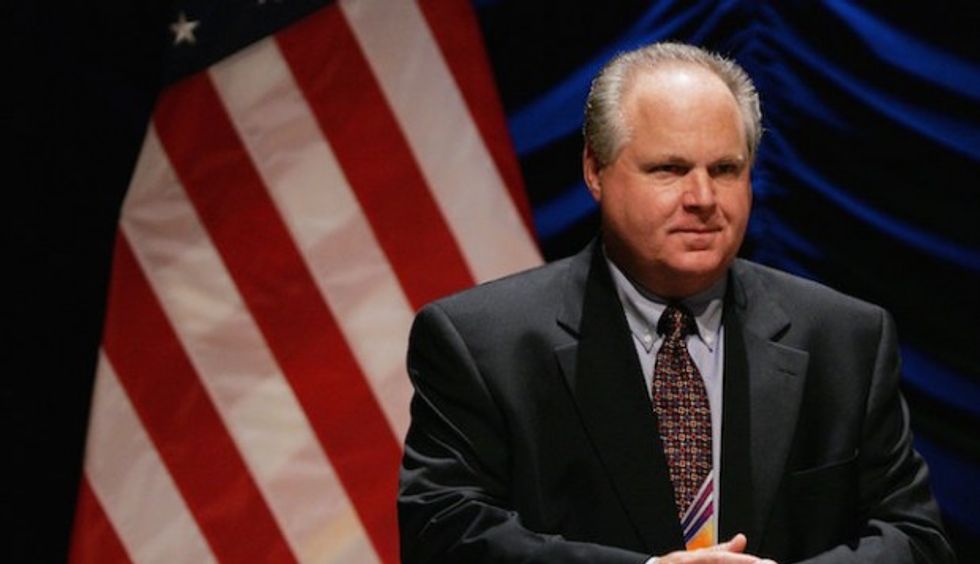 Win McNamee/Getty Images
Limbaugh stressed that while the phrase isn't usually used to pay someone a compliment, the behavior has become common.
"Now, there's a negative connotation to Internet trolls, but at the same time this is becoming mainstream," he said. "This kind of speech pattern, the way people speak, this is common on the internet. This is the kind of stuff that people say every day, everywhere, on the internet multiple times a day, and nothing happens to them."
"They don't get shut down. They don't get shouted down," Limbaugh added.
The comments were made while the radio host attempted to explain how Trump has avoided being hurt by the inflammatory remarks he has made over the course of the election.
—
Follow the author of this story on Twitter and Facebook: