The Facebook executive who claimed there is "no evidence" that his team censored conservative news in the influential "Trending Topics" section is a max Hillary Clinton donor.
Tom Stocky, vice president of search at Facebook, reportedly donated $2,700 — the maximum amount permitted during a primary — to Clinton's campaign in 2015, according to federal election records. Additionally, Facebook employees have reportedly donated a total of $114,000 to Clinton's campaign, compared to $0 to presumptive GOP nominee Donald Trump.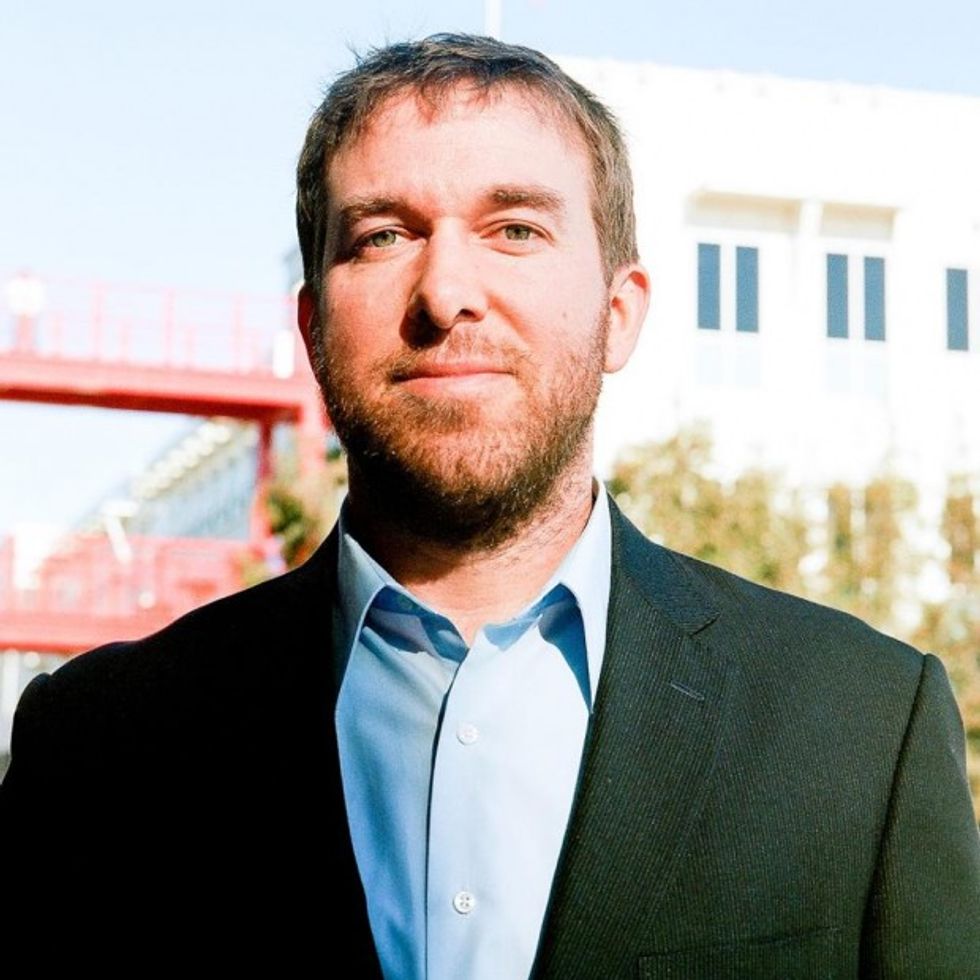 Image via Facebook / Tom Stocky
The donation numbers, which the Hill obtained and reported Wednesday, are based on itemized contributions that candidates report to the Federal Election Commission. The Hill noted, however, that it is not a perfect tally, as it does not reflect the number of Facebook employees who donated, just the itemized contributions.
The Hill's review revealed that about 78 employees who work on engineering, communications, public policy, strategy, marketing, human resources and other departments have donated to Clinton. Included in that number are at least seven vice presidents, including Stocky.
Stocky, who heads Facebook's Trending Topics team, denied the allegations that his team engaged in the blacklisting of conservative news topics and sites Tuesday in a Facebook post, which CEO Mark Zuckerberg "liked":
Facebook is a platform for people and perspectives from across the political spectrum. There are rigorous guidelines in place for the review team to ensure consistency and neutrality. These guidelines do not permit the suppression of political perspectives. Nor do they permit the prioritization of one viewpoint over another or one news outlet over another
"We are proud that, in 2015, the US election was the most talked-about subject on Facebook, and we want to encourage that robust political discussion from all sides," Stocky added Tuesday, asserting that the guidelines for the Trending Topics feature "are under constant review" and that the team "will continue to look for improvements."
So far, there is nothing to indicate that Stocky's claims are incorrect. Though the Facebook executive has given heavily to Democrats over the years, data from the Center for Responsive Politics reveals that the Facebook PAC has given more to Republicans over the last three election cycles — in 2016 (45 percent to Democrats, 55 percent to Republicans), 2014 (49 percent to Democrats, 51 percent to Republicans) and 2012 (46 percent to Democrats, 53 percent to Republicans).
The campaign contribution revelation comes one day after the Senate Commerce Committee sent Mark Zuckerberg a letter requesting that he answer questions about the recent allegations regarding the social media site's Trending Topics feature.
That same day, comedian and conservative pundit Steven Crowder announced that he has filed a legal motion seeking answers from Facebook connected to an ongoing "billing dispute" that could be linked to Facebook's alleged blacklisting of conservative accounts.
Crowder, like other critics, concede that Facebook has the right to filter news in any way it desires as a private company, but said there should be transparency in its business dealings.
---