The firearm used in the shooting death of Trayvon Martin was placed back up for auction by George Zimmerman Thursday afternoon.
The former neighborhood watchman posted the 9mm for sell on UnitedGunGroup.com, just hours after the first online auction service he used, GunBroker.com, removed the listing from its website.
It had a starting bid of $5,000.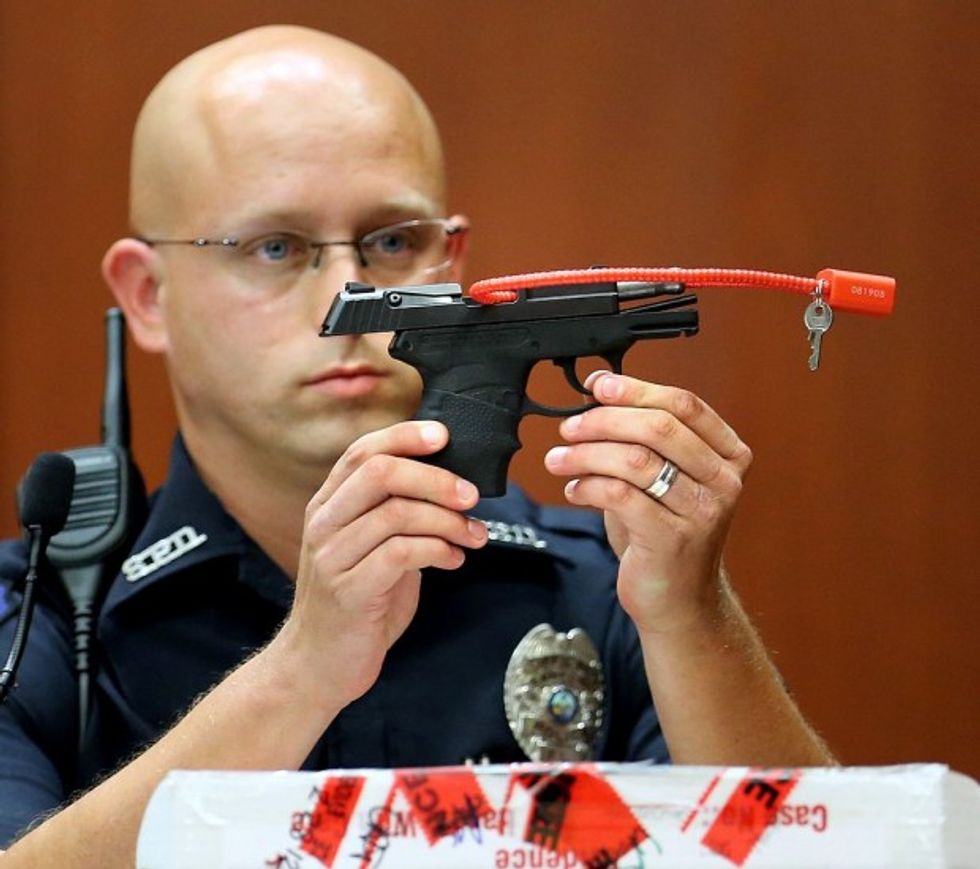 Sanford police officer Timothy Smith holds up the gun that was used to kill Trayvon Martin, while testifying on the 15th day of the George Zimmerman murder trial in Seminole circuit court June 28, 2013 in Sanford, Florida. (Photo by Joe Burbank-Pool/Getty Images)
Zimmerman told WOFL-TV on Wednesday that he had recently had the gun returned to him by the Department of Justice and believed that selling it would help him "move past" the incident.
"I'm a free American," he said. "And I can do whatever I'd like with my possessions."
The site Zimmerman chose to initially list the website removed the listing as it was about to go live Thursday and issued a statement saying it has no relationship with him.
"Our site rules state that we reserve the right to reject listings at our sole discretion, and have done so with the Zimmerman listing," the statement said. "We want no part in the listing on our web site or in any of the publicity it is receiving."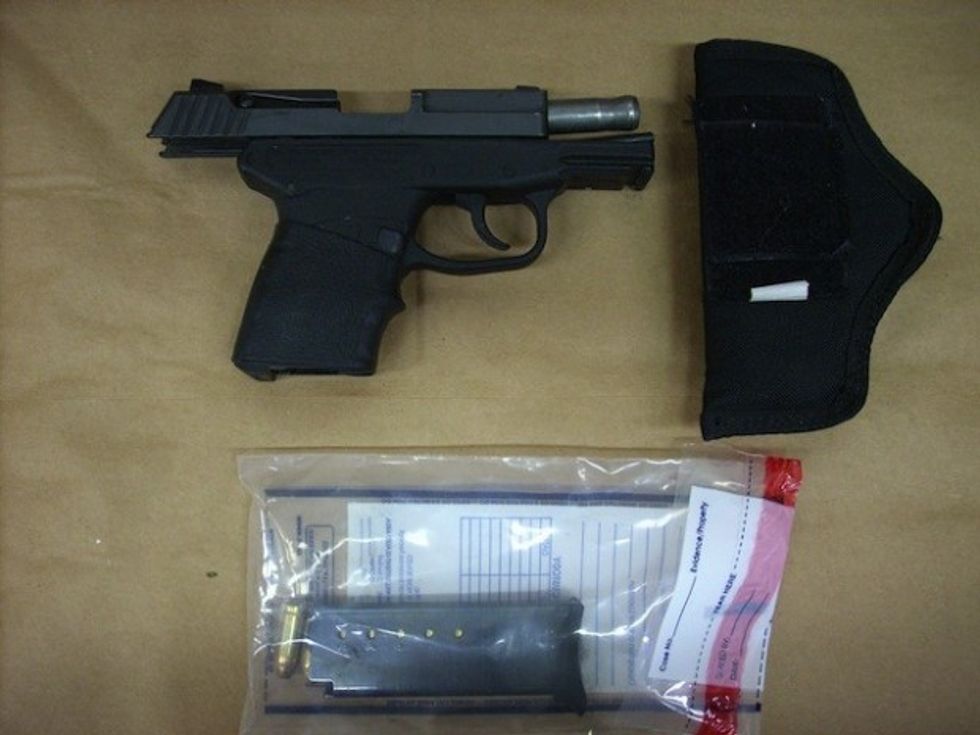 Image source: George Zimmerman/GunBroker.com
Zimmerman, who was acquitted in 2013 for Martin's death, had described the item as "an American Firearm Icon" that "was used to defend my life and end the brutal attack from Travyon Martin on 2/26/2012."
"The pistol currently has the case number written on it in silver permanent marker," he wrote in the listing. "Many have expressed interest in owning and displaying the firearm including The Smithsonian Museum in Washington D.C. This is a piece of American History."
—
Follow the author of this story on Twitter and Facebook: