Schools administrators and state officials across the country shouldn't view the Obama administration's transgender bathroom policy directive as a "threat," but rather as "guidance," White House press secretary Josh Earnest said Friday.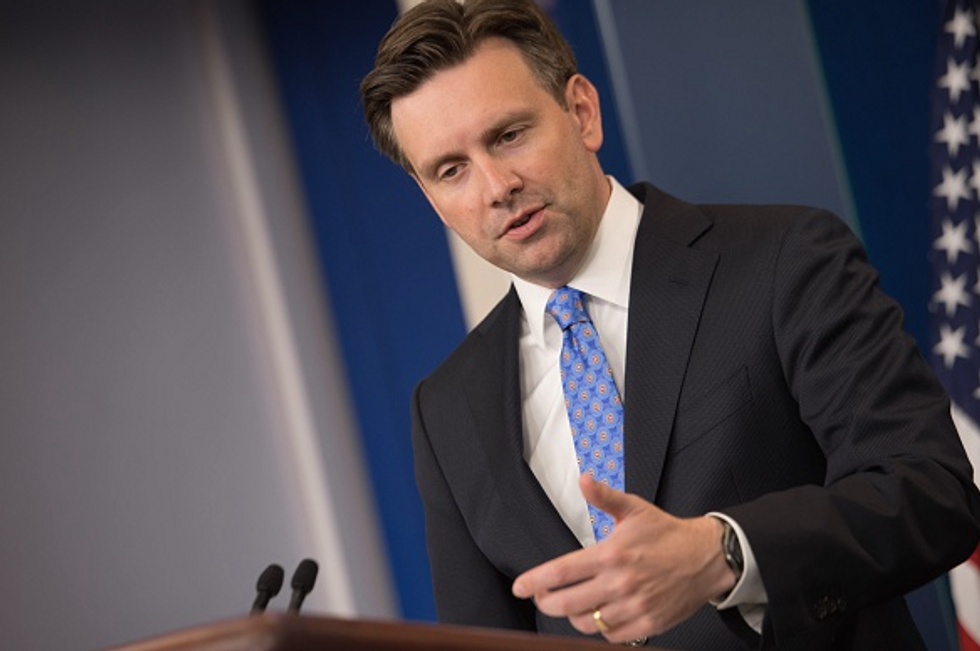 (NICHOLAS KAMM/AFP/Getty Images)
Earnest claimed the White House issued the directive in response to requests from parents, teachers and students across the country. He said school administrators are more concerned about preventing "discrimination" against their students than partisan politics.
"There is obviously a question of civil rights here," Earnest said during Friday's White House press briefing.
In a letter sent to public schools by the Department of Justice and Department of Education on Friday, administrators were informed they "may provide separate facilities on the basis of sex, but must allow transgender students access to such facilities consistent with their gender identity."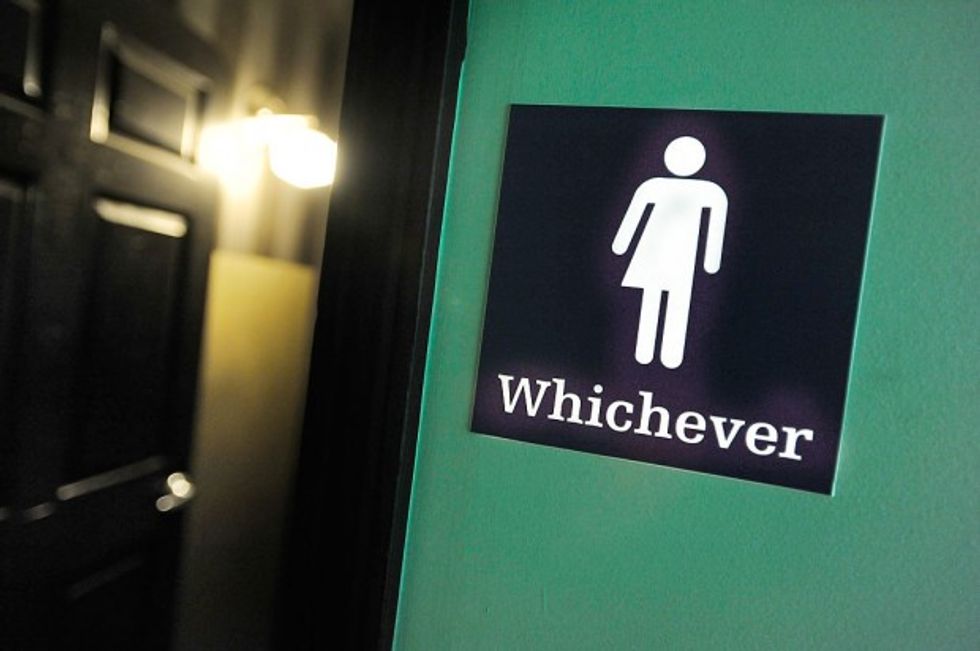 DURHAM, NC - MAY 11: A gender neutral sign is posted outside a bathrooms at Oval Park Grill on May 11, 2016 in Durham, North Carolina. Debate over transgender bathroom access spreads nationwide as the U.S. Department of Justice countersues North Carolina Governor Pat McCrory from enforcing the provisions of House Bill 2 (HB2) that dictate what bathrooms transgender individuals can use. (Photo by Sara D. Davis/Getty Images)
However, the letter also warned schools they could risk losing federal funding or be at risk of lawsuits if they refuse to follow the guidelines laid out in the directive. The letter stated:
"As a condition of receiving Federal funds, a school agrees that it will not exclude, separate, deny benefits to, or otherwise treat differently on the basis of sex any person in its educational programs or activities unless expressly authorized to do so under Title IX or its implementing regulations. The Departments treat a student's gender identity as the student's sex for purposes of Title IX and its implementing regulations."
Conservatives, including Texas Lt. Gov. Dan Patrick, pushed back on Friday against what they view as executive overreach by President Barack Obama.
Patrick vowed the state of Texas would not be "blackmailed" by the president of the United States.
When asked about Patrick's comments, Earnest personally attacked the lieutenant governor of Texas.
"This does underscore the risk of electing a right-wing radio host to a statewide elected office," Earnest said.
---