Actor Wendell Pierce, an ardent Hillary Clinton supporter, has a completely different account of his exchange with a Sanders supporter that landed him in jail over the weekend.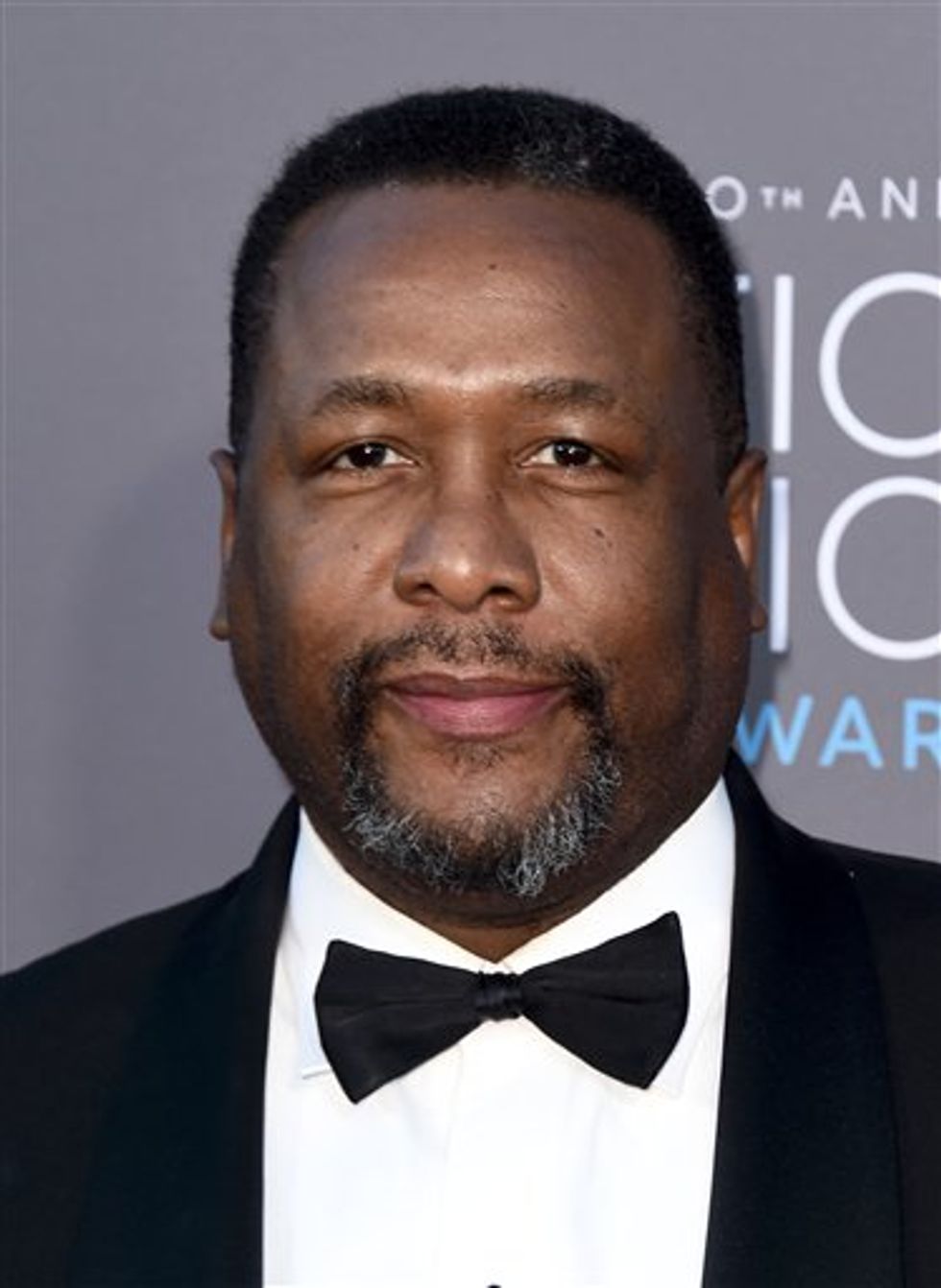 Wendell Pierce (Jordan Strauss/Invision/AP)
As previously reported, the star of HBO's "The Wire" and Tony Award-winning producer  was arrested for simple battery Sunday and released on $1,000 bail.
His alleged victim claimed the 52-year-old assaulted her after discovering she was a Bernie Sanders supporter.
Pierce, however, claims that he was in fact the victim.
Atlanta police said Pierce and his girlfriend started talking politics with three other people in the hallway of the Loews Atlanta Hotel at around 3:30 a.m. Sunday.
The initial report said that Pierce allegedly pushed the female victim's boyfriend after learning that she was a Sanders supporter. He then grabbed her hair and smacked her in the head, according to the allegations. After the alleged attack, the woman and her boyfriend reportedly went back to their room and called hotel security, who called police.
Pierce's side of the story, according to TMZ, is that he did follow the Sanders fan and her friends to their room as they continued to debate, but he insists that he remained outside the room, adding that the group tried to pull him into the room as he tried to run away.
The alleged victim had a vastly different account, claiming that when Pierce followed her up to her room, he stuck his arm in the door and tried to enter as she and her friends tried to push him out. She claimed Pierce grabbed her hoodie and yanked it so hard that it came off.