William Backer, a leading figure in American advertising and the chief creator behind Coke's iconic "I'd Like to Buy the World a Coke" ad, died at a hospital in Warrenton, Virginia, on Friday, May 13.
Backer's passing was announced by the Piedmont Environmental Council, a Warrenton-based conservation organization where the late ad man served as president since 2004, according to the Washington Post. His wife, Ann Mudge Backer, said his death was due to complications from colon cancer surgery.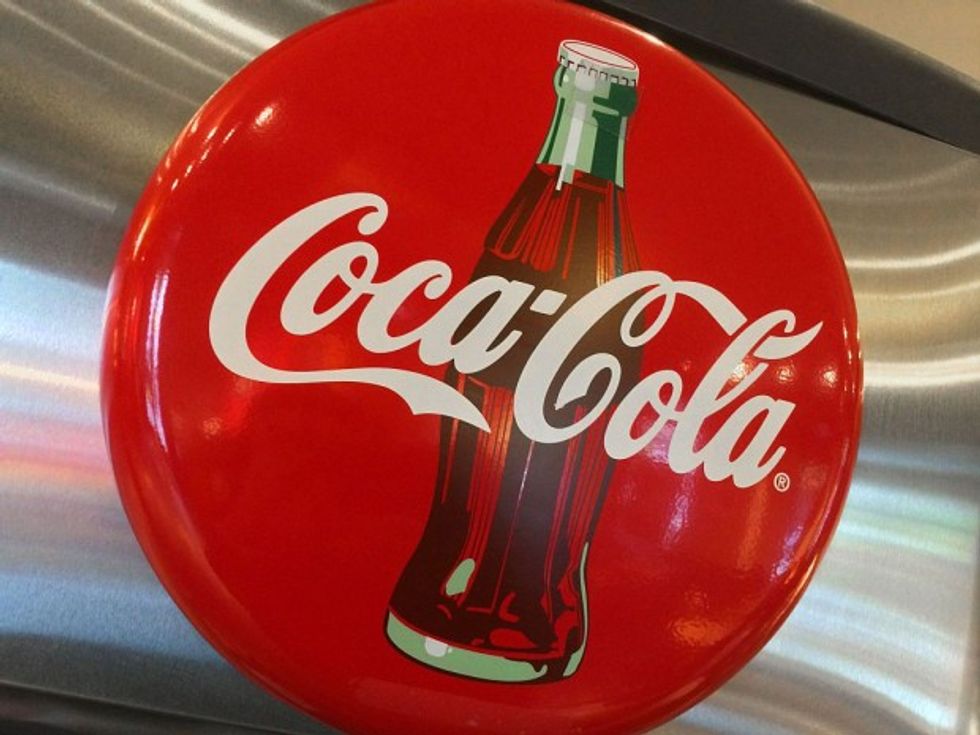 Photo by KAREN BLEIER/AFP/Getty Images
Backer entered the advertising industry — a bedrock of the American workforce — in his youth, when he began penning lyrics for beer commercials, like the 1977 Löwenbräu ad, which showcased a local bar, all too familiar to most Americans, along with the melodious greeting, "Here's to good friends, tonight is kind of special."
But it was Backer's "Miller Time" commercials for Miller Lite beer that was perhaps his biggest claim to fame. Interestingly, though the advertising legend had been quoted as saying the Miller project was his favorite creation, it was born out of a rare musical creative block.
"Unable to come up with music and lyrics for a new beer, Miller Lite, he cobbled together a tough-guy script to be used as a short-term introduction in a few test markets," according to the Advertising Hall of Fame. "The results were successful, and as a result, the Miller Lite All Stars, with their famous argument of' 'tastes great' versus 'less filling,' became one of the longest lived and best liked campaigns in the history of advertising."
However, few of his creations seemed to capture the heart of the American consumer better than the well-known Coke ad that Backer helped bring to fruition in 1971. The video highlighted international flare — singing youth dressed in indigenous clothing styles, all holding a familiar bottle of Coke — while also solidifying the drink brand's position as a global standard.
The beloved commercial garnered new attention last year when it was featured on the finale of AMC's "Mad Men," a cable series chronicling the 1960s advertising world.
In a 2011 YouTube video, uploaded on the 40th anniversary of the ad, Backer acknowledged that he was not solely responsible for the video's creation, but said he was willing to share in the praise it received, adding that the creation was "very good."
The reason for the 1971 ad, Backer said, was to remind viewers that Coke could serve as some sort of a "social catalyst" in American culture, uniting people whose differences — nationality, race, physical appearance — seemed insurmountable.
"Sometimes," Backer explained, "communications get better if you're just sitting over a bottle of Coke and looking people in the eye."
Inspiration struck for the iconic song's lyrics while Backer, then the creative director for Coca-Cola's account, was sitting on a airplane with other passengers, traveling to London to meet with a group that would assist in writing jingles to be recorded by the British band, the New Seekers.
Surrounded by an international crowd, Backer saw Coke in a new light: a "subtle way of saying, 'Let's keep each other company for a little while.'"
"Right there, I wrote it on an envelope . . .'I'd like to buy the world a Coke and keep it company,'" he said.
The song was later completed along with Billy Davis, one member of the song-writing team in London, who was initially unimpressed by the idea.
"Well, if I could do something for everybody in the world," Davis said, according to the Cola-Cola company history, "it would not be to buy them a Coke. . . . I'd buy everyone a home first and share with them in peace and love."
Backer replied, "Let's write that, and I'll show you how Coke fits right into the concept."
The radio ad was not received well at first by Coca-Cola executives, until many DJs in Atlanta began reporting that the commercial tune was one of the most requested songs for listeners. Not long after, the song was green-lighted for television.
–
Follow the author of this story on Twitter: