Federal agents planted microphones to secretly record conversations that occur in public in San Francisco, KPIX-TV reported.
According to KPIX, FBI agents hid microphones "inside light fixtures and at a bus stop" near the Oakland Courthouse between March 2010 and January 2011 as part of a "clandestine" surveillance program. They did not have a warrant to record the conversations.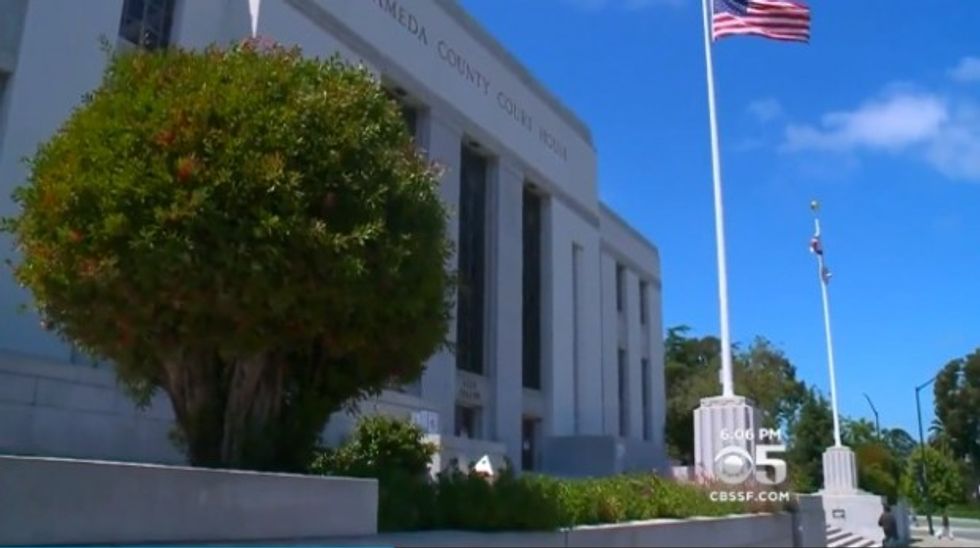 Image source: KPIX-TV
The secret recordings were used as evidence in a fraud case. A lawyer for one of the accused told KPIX that they will ask the judge to throw out the recordings.
Jeff Harp, a security analyst for KPIX and a former FBI special agent told reporter Jackie Ward, "They put microphones under rocks, they put microphones in trees, they plant microphones in equipment."
"I mean, there's microphones that are planted in places that people don't think about, because that's the intent!" Harp said.
"An agent can't just go out and grab a recording device and plant it somewhere without authorization from a supervisor or special agent in charge," Harp added.
Watch KPIX's report below: