Donald Trump lept past Hillary Clinton in a Fox News poll released Wednesday, defeating the Democratic front-runner nationally by a margin of three points.
Of the 1,021 registered voters surveyed between May 14-17, 45 percent said they would support Trump. 42 said they would support Clinton.
The poll had a margin of error of three points, putting the two in a statistical tie.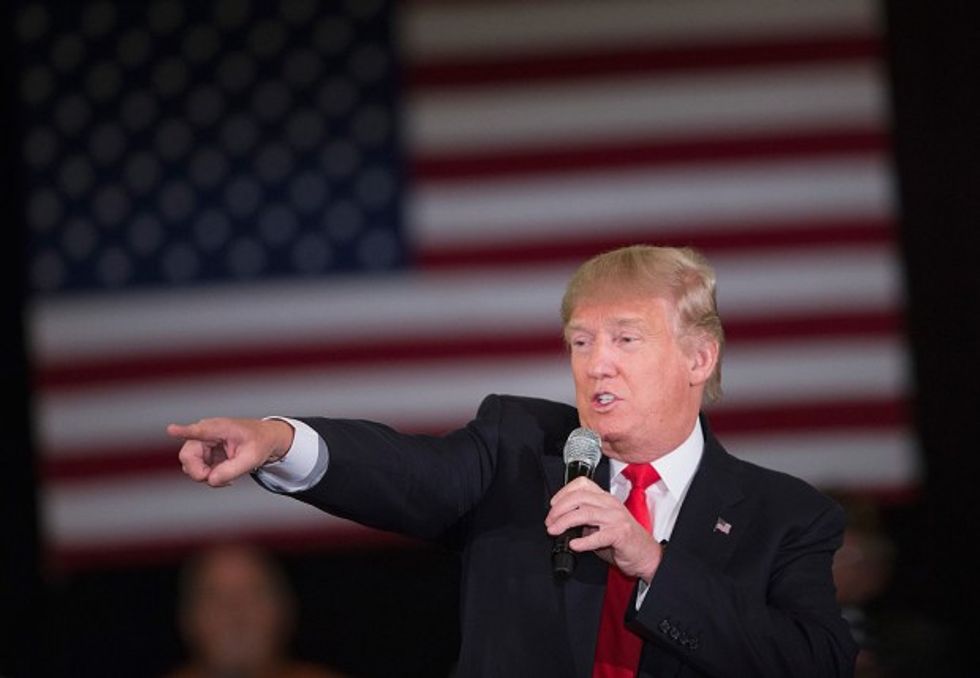 Republican presidential candidate Donald Trump speaks to guests during a campaign rally at the Radisson Paper Valley Hotel on March 30, 2016 in Appleton, Wisconsin. (Photo by Scott Olson/Getty Images)
In the previous three Fox News national polls, Clinton had defeated Trump. Last month, the former secretary of state did so by a margin of seven points.
Clinton still leads Trump by nearly four points, according to the Real Clear Politics average.
The Fox News poll also asked participants who they found "more corrupt." 49 percent of respondents answered Clinton and 37 percent chose Trump. Eight percent said "both the same" and there remaining five percent weren't sure.
Asked if Clinton were running "mainly for the country or herself," 36 percent said for the country while 57 percent thought she was running to benefit herself. When participants were asked the same question about Trump, 39 percent said he thought he was running to improve the country while 56 percent perceived him as running for himself.
—
Follow the author of this story on Twitter and Facebook: