A viral video of Democratic front-runner Hillary Clinton that claims to show her "lying for 13 minutes straight" shows why she "isn't unbeatable in the general election," Washington Post political reporter Chris Cillizza argued in a piece published Wednesday.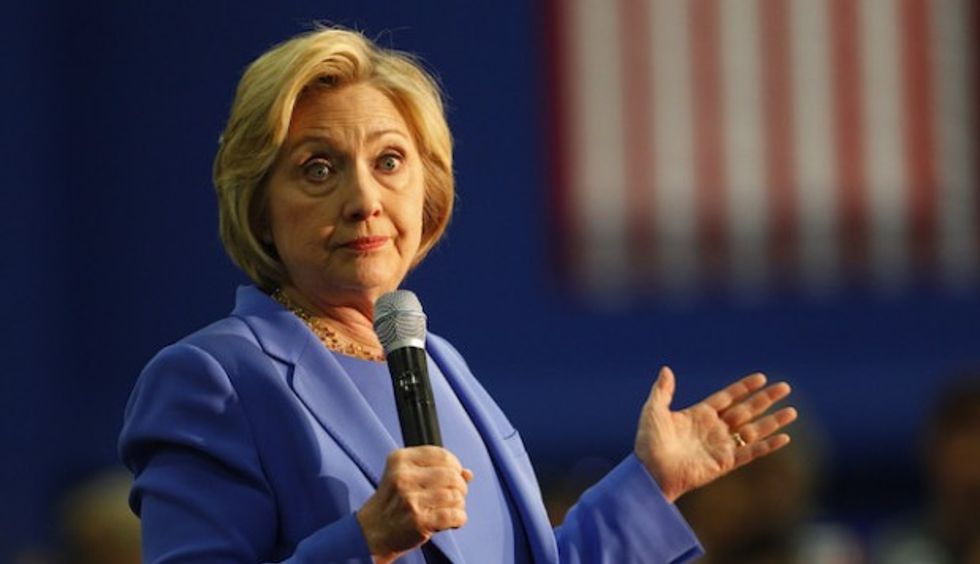 John Sommers II/Getty Images
The video, titled "Hillary Clinton Lying for 13 Minutes Straight," was posted in January by YouTube user "Michael Armstrong" and recently went viral, getting more than 6 million views. It juxtaposes Clinton's contradictory stated positions on various issues throughout her career, including Wall Street, same-sex marriage and her email controversy, and alternately shows Clinton characterizing herself as a "moderate" and as a "progressive."
Cillizza wrote that, although polls show Clinton is "more likely than Trump" to be the next president, "writing her inauguration speech today might be somewhat premature."
Clinton "is a candidate with major image problems" with many Americans, Cillizza added, many of whom don't view her as honest or trustworthy. Trump, he argued, is "new to politics and perceived as being wholly authentic."
Cillizza wrote that Trump "is a very problematic" candidate, but Clinton "is far from a flawless," and the video serves as a reminder of all of her statements "that she will be made to answer for" prior to the election — statements Trump may be able to utilize to paint her as a "pandering politician who doesn't believe a word she says."
A caption on the video adds "PSA: THIS IS NOT A PRO-TRUMP VIDEO. Don't worry, he's next. ;)"
Watch below:
—
Follow Kate Scanlon (@kgscanlon) on Twitter