A woman is outraged after she says a man was permitted to use the women's dressing room at a Mesquite, Texas, Ross department store on Monday.
Lisa Sickles said she was using the women's dressing room when she suddenly "heard a man's voice." She said she immediately told the store's manager.
"She went inside the dressing room, came right back out and called me to the side and told me… he was representing himself as a woman today," Sickles told CBS DFW.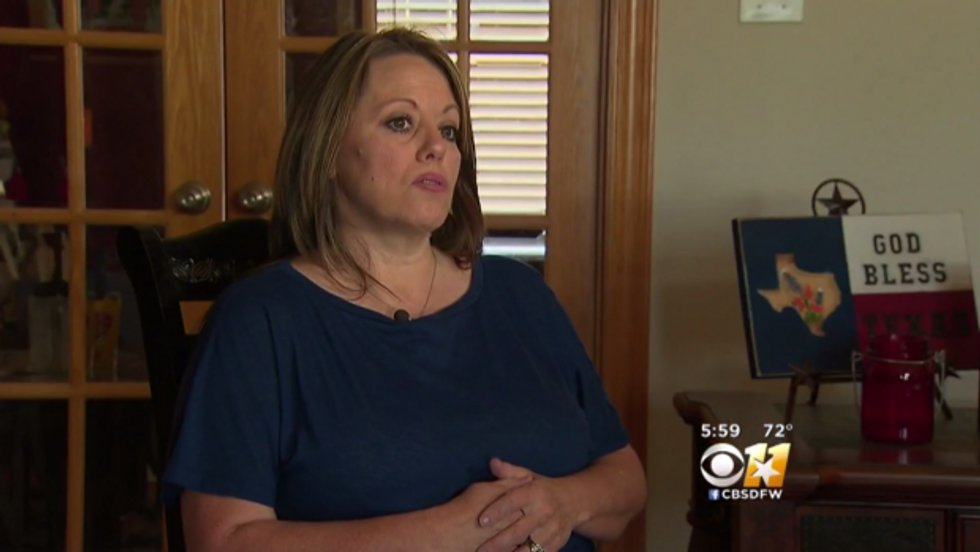 Lisa Stickles (CBS DFW)
However, Sickles said the man "was in no way dressed as a woman."
"He had on jeans, a t-shirt, 5 o'clock shadow, very deep voice. He was a man," she recalled.
A Ross spokesperson reportedly said the company does not discriminate against transgender individuals, but refused to comment on this particular case.
Sickles said the incident left her feeling as if her feelings didn't matter.
"What about me? Or my feelings?" she said.
Sickles claimed the manager told her if she "felt uncomfortable in the dressing room with him there," she should "wait until he's finished."
Ross isn't alone in its bathroom policy. Target, TJ Maxx and Marshalls all reportedly allow customers to use restrooms and dressing rooms based on their gender identity.
---