Former Defense Secretary Robert Gates is no fan of presumptive Republican nominee Donald Trump's foreign policy strategy.
"Mr. Trump's comments basically have been essentially ill-informed bluster and threats," Gates told Katie Couric in an interview for Yahoo! News.
"He'll say some things like in his speech that nobody can disagree with: We want to have a strong military, we want to have a strong relationship with our allies, we would like to have a better relationship with Russia," said Gates, who headed the Pentagon from 2006 to 2011 under both President George W. Bush and President Barack Obama. "Pretty hard to disagree with any of that."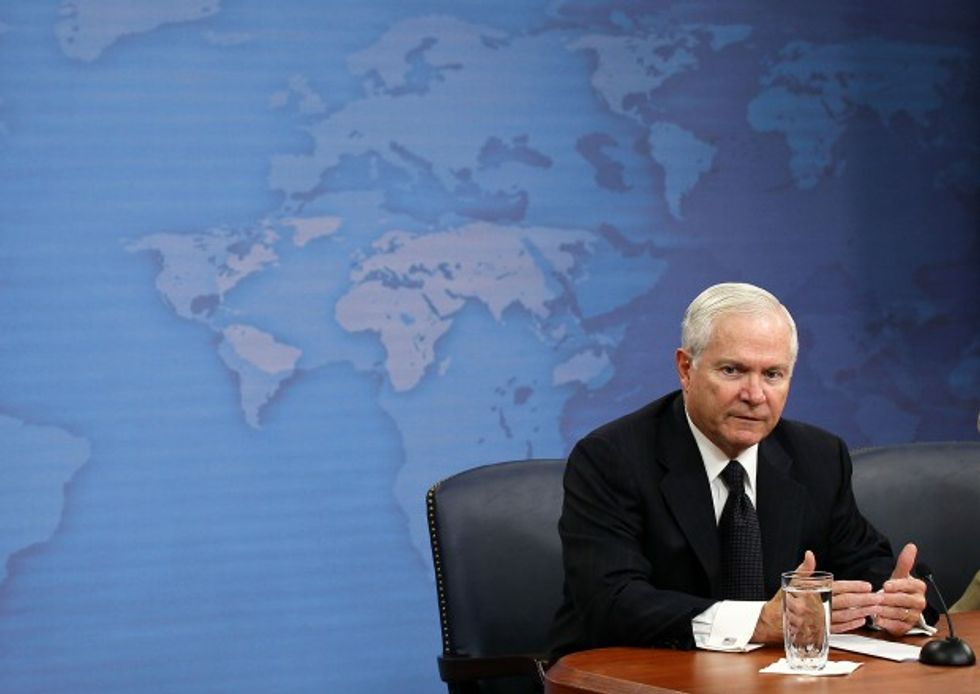 Then-Secretary of Defense Robert Gates answers questions from the media during a press briefing Sept. 23, 2010, at the Pentagon. (Alex Wong/Getty Images)
In Trump's "America First" foreign policy speech last month, he alluded to the business principle of zero-sum outcomes to explain his approach to dealing with the world.
But the question is what Trump's next step would be on any of those points, Gates added.
"Unfortunately, he combines that then with threats to walk away from the NATO alliance, to force the allies to pay for American military protection against their adversaries, whether it's Japan, Germany or South Korea, make it sound like the U.S. is some kind of protection racket," Gates said.
"So there's this mix of statements that are hard to disagree with because they're essentially platitudes, and then the specific statements that are made off-the-cuff that are very worrying," he continued.
Gates has not made an endorsement in the 2016 race. He added that neither former Secretary of State Hillary Clinton's or Vermont Sen. Bernie Sanders' views on foreign policy have made him feel much better.
"I haven't heard much on foreign policy, national security policy that gives me comfort out of either set of candidates," he said. "The Democrats aren't taking about any of this at all."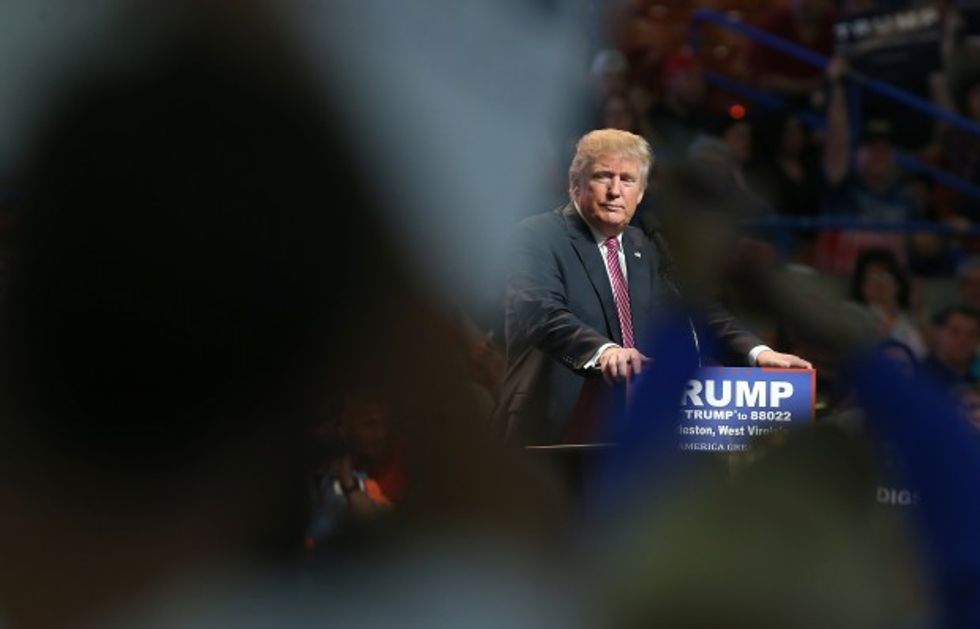 Donald Trump pauses during a rally in Charleston, West Virginia. (Mark Lyons/Getty Images)
Couric asked Gates if Trump is "dangerous." He paused, then said he wouldn't go that far.
"I think that some of the things that he has said, if they were to be implemented, have dangerous consequences for the United States and our place in the world," Gates said.
People say things in campaigns that they wouldn't say if they were president, so Gates said it's not clear whether Trump would govern the way he talks on the campaign trail.
Still, the former defense secretary said that right now he doesn't feel comfortable with Trump's finger on the nuclear button.
Trump's response this morning to the EgyptAir crash, calling it a likely terror attack without evidence, is concerning, Gates added.
Looks like yet another terrorist attack. Airplane departed from Paris. When will we get tough, smart and vigilant? Great hate and sickness!

— Donald J. Trump (@realDonaldTrump) May 19, 2016
"I hope it doesn't suggest how he would respond to a crisis, because one of the first things that you have to learn when you have the responsibility is to wait until you get reliable information before you speak publicly or before you take action. I can't tell you how many times over the course of my career we would get an initial intelligence report on something happening, an initial media report, and people would set their hair on fire in the White House and so on, and that information would turn out to be wrong," Gates said. "So when you have the responsibility, you really have to be measured in your responses to these things and not feel compelled to react instantly."
Couric responded, "I think measured isn't necessarily a word that is associated with Donald Trump," and then asked, "Do you think he could develop the discipline necessary to not speak out immediately after something like this?"
Gates said that he doesn't know the answer to that and that part of it will depend on the people Trump surrounds himself with.
The former Pentagon chief added that the threat of terrorism is one the United States will face for many years to come.
"The reality is, we face a long-term problem," Gates said. "This is not something that is ever going to be over. The question is whether, through a variety of strategies and relationships, you can bring the threat danger, the danger level down frankly to a manageable level."
—
Follow the author of this story on Twitter and Facebook:
[facebook //www.facebook.com/plugins/like.php?href=