Glenn Beck says his Wednesday meeting with Facebook CEO Mark Zuckerberg and other conservative media leaders was "deeply disturbing." Zuckerberg invited top some of the top conservative minds in media to discuss allegations of bias and censorship recently made against the social network.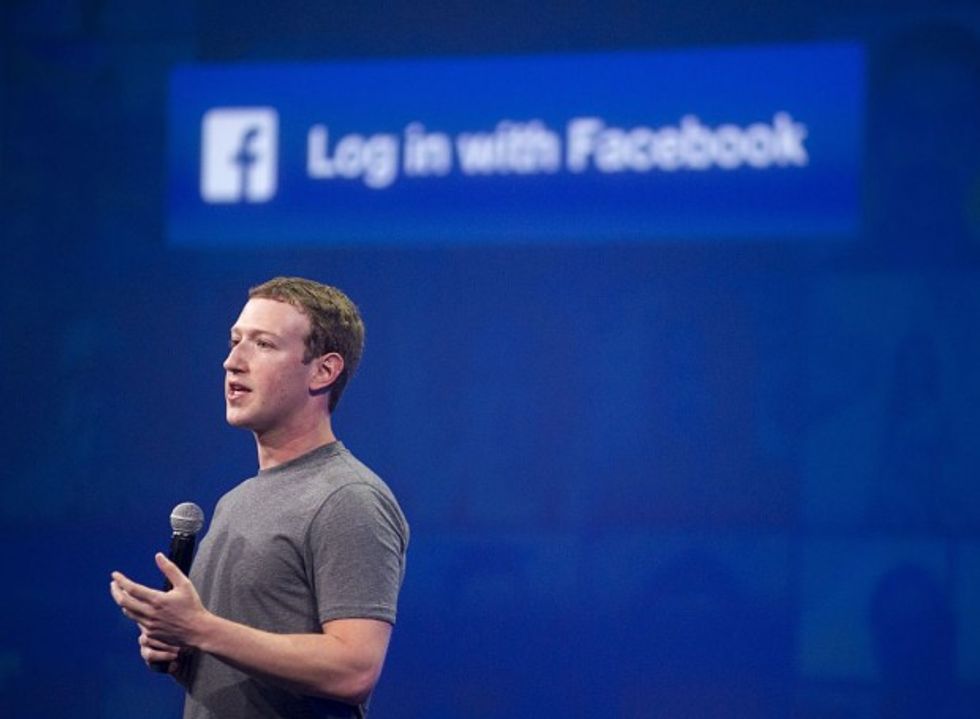 (Josh Edelson/AFP/Getty Images)
"Yesterday, I had an opportunity to meet with some of the senior staff at Facebook, including Mark Zuckerberg and Sheryl Sandberg. I found the meeting deeply disturbing — but not for the reasons you might think," Beck said.
Why was he "disturbed?" He offered an explanation that some might find surprising:
I sat through a meeting that, to me, felt like I was attending a Rainbow Coalition meeting, that people (not me) had come with a list of demands.

I looked around the room, I heard the complaints, I listened to the perspectives, and not a single person in the room shared evidence of any wrongdoing. Maybe they had some, but it wasn't shared. They discussed how Facebook's organic reach and changes in algorithms has impacted their business. While at the same time admitting that Huffington Post has been struggling with the same issues. I heard people discuss community standards, pages being shut down, posts being removed — and I do believe that happens and it's something Facebook could do better, and I hope they will — but we were not there because of that. We were there because of this ONE accusation on Trending Topics.

[…]

I sat there, looking around the room at 'our side' wondering, 'Who are we?' Who am I? I want to be very clear – I am not referring to every person in the room. There were probably 25-30 people and a number of them, I believe, felt like I did. But the overall tenor, to me, felt like the Salem Witch Trial: 'Facebook, you must admit that you are screwing us, because if not, it proves you are screwing us.'
Walking out of the meeting, Beck said, "I believed Facebook is behaving appropriately and is trying to do the right thing."
And he appeared aware of the potential political consequences of expressing support for a company viewed by many as harboring a liberal slant. Beck said he expects to be "blasted by people for my position on this" and "called names" like "sellout."
"I will be accused of taking money or of fearing Facebook retribution, etc.. etc.. Of course, if I took the other side – that Facebook really was out to screw us, I would also be called names…. Since I can't win, I may as well tell the truth as I see it," he said.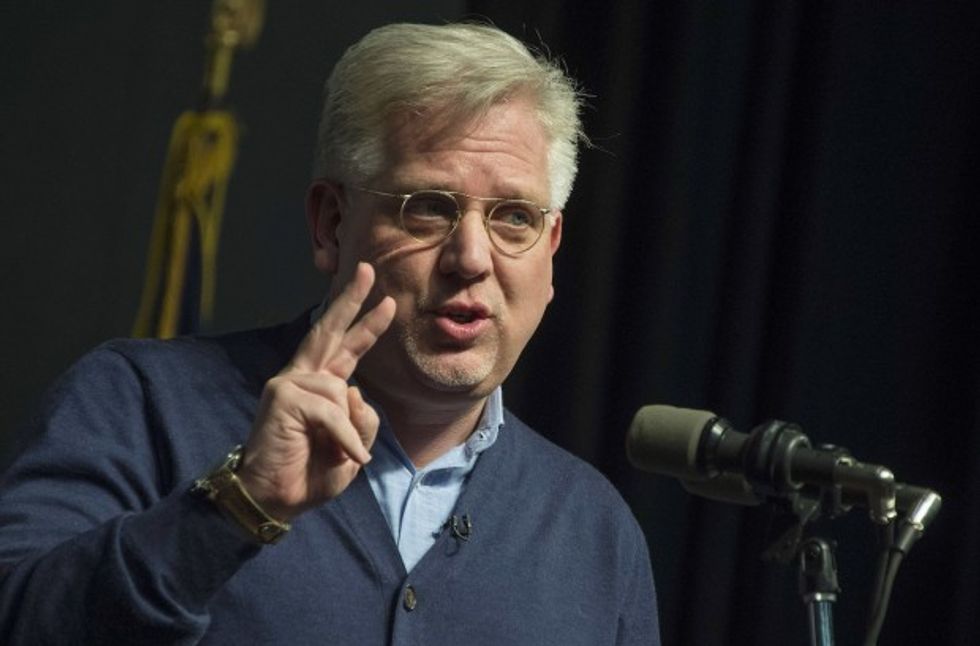 JIM WATSON/AFP/Getty Images
However, Beck also acknowledged there could be evidence out there proving Facebook or its employees intentionally suppressed conservative news — but claimed he just doesn't see it, nor do top officials at Facebook. Here's what Beck had to say about the "Trending Topics" controversy:
Now I want to be very clear on this point. This issue, the Trending Topics issue, the reason we are supposed to be up in arms, is a relatively new product that Facebook readily admits is far from perfect. Maybe later we will go into the details of the multiple products and how each one MAY be impacted by an unconscious bias — and how Trending topics in particular MAY be vulnerable to manipulation — but the reason I went to Facebook was not to find out whether there was a small issue, but to see whether there was a real issue. A top-down initiative from management to marginalize conservative voices. We can, and will, debate the merits of some of the complaints against Facebook, but, in my opinion, there is no evidence of a top-down initiative to silence conservative voices.
Beck also had high praise for Zuckerberg, who he said impressed him with "his manner, his ability to manage the room, his thoughtfulness, his directness, and what seemed to be his earnest desire to 'connect the world.'"
When he asked about Facebook's intentions, Beck said Zuckerberg replied "without hesitation, with clarity, with boldness."
"There is only one Facebook and one path forward: We are an open platform," Beck recalled Zuckerberg answering.
So for now, Beck is giving Facebook the benefit of the doubt until "smoking gun" evidence emerges, which he admitted is a possibility.
"But until then, based on our research and my personal experience with Facebook, I believe they are acting in good faith and share some very deep, fundamental principles with people who believe in the principles of liberty and freedom of speech," Beck concluded.
Read Beck's entire post on Medium.
---