Conservative filmmaker James O'Keefe said in a story published Thursday that he has a "full-time individual" working undercover in the Hillary Clinton campaign.
O'Keefe, who rose to fame years ago with a series of undercover videos critical of ACORN, made the remark when asked by right-wing website Breitbart if had had "any insight" into the Clinton email investigation.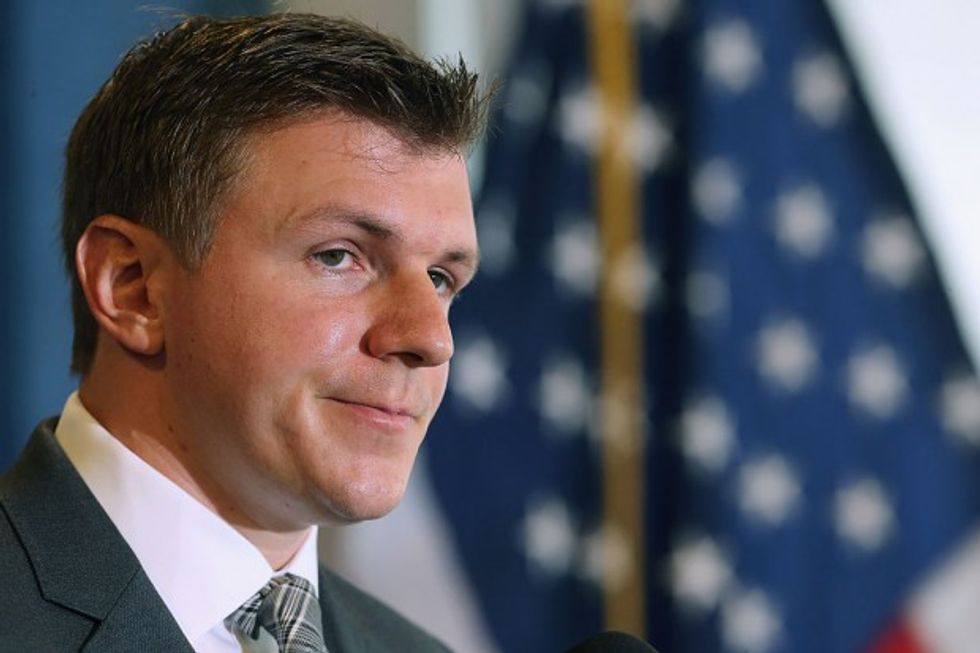 Conservative undercover journalist James O'Keefe (R) holds a news conference at the National Press Club September 1, 2015 in Washington, D.C. (Photo by Chip Somodevilla/Getty Images)
"We do have at least one full-time individual employed by Hillary Clinton at the upper echelons of her campaign, being exposed to all types of different things — voter registration, strategy, even working with people in other offices and other politicians that work with Hillary Clinton," O'Keefe said.
He added, "But I can't talk about that. We do have a full-time person undercover in the Hillary Clinton campaign. That person is paid by the Hillary Clinton campaign, and by Project Veritas."
A representative for the Clinton campaign did not respond to a request for comment Thursday evening.
While revered by many conservatives, O'Keefe's tactics have earned him scorn from critics. He was arrested in 2010 and ultimately pled guilty to a misdemeanor for entering the office of Sen. Mary Landrieu (D-La.) under false pretenses.
—
Follow the author of this story on Twitter and Facebook: