Donald Trump spokeswoman Hope Hicks got into a shouting match with campaign manager Corey Lewandowski Wednesday night, screaming at him on the streets of New York City, according to the New York Post.
The Post's Page Six reported that the 27-year-old spokeswoman was seen in a heated argument with Lewandowski on the Upper East side of Manhattan.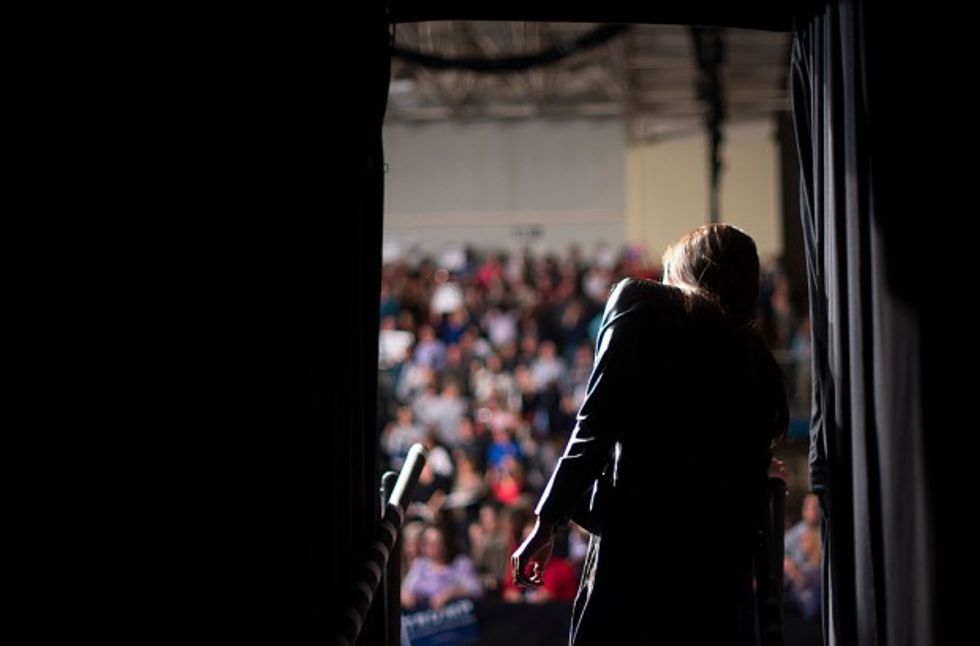 Campaign Communications Manager Hope Hicks looks out from back stage as Republican presidential candidate Donald Trump speaks to supporters during a campaign rally in Sumter, South Carolina. (JIM WATSON/AFP/Getty Images)
"Hope was screaming at Corey, 'I am done with you!' It was ugly, she was doubled over with her fists clenched. He was stood there looking shocked with his hands on his head," one witness told the newspaper.
"It was a campaign-related disagreement," another source told the Post. "They were arguing how the announcement about Manafort taking more responsibility would be handled. There is an internal struggle to define what Corey's role would be. "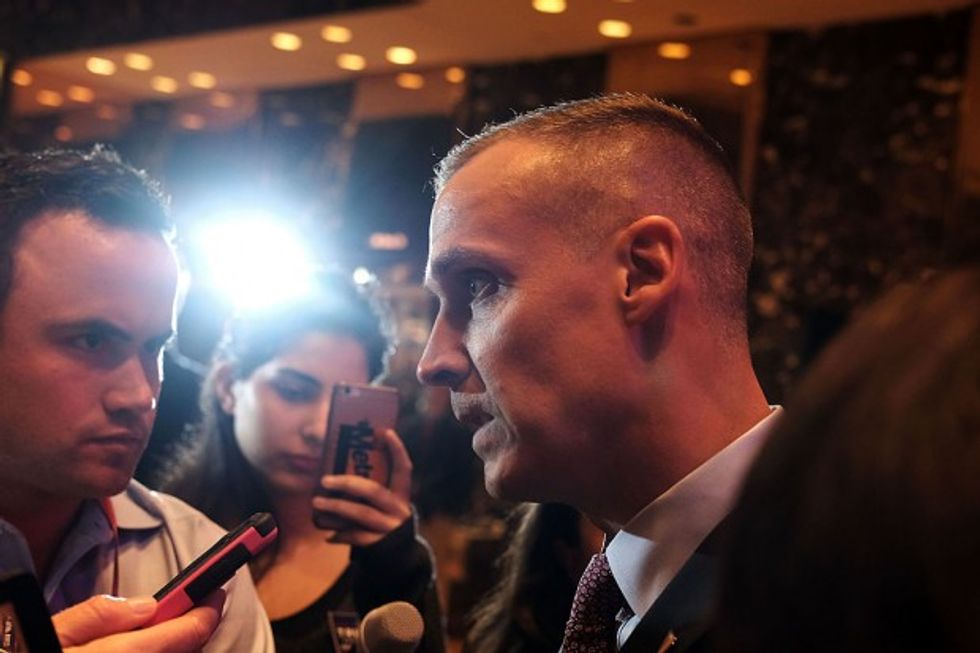 Donald Trump's campaign manager Corey Lewandowski speaks to the media at Trump Tower while reacting to news that Ted Cruz is pulling out of the presidential campaign after losing Indiana on May 03, 2016 in New York, New York. (Photo by Spencer Platt/Getty Images)
Other sources confirmed to the Post that the disagreement was campaign-related. One said it was about how to handle an announcement regarding convention manager Paul Manafort.
Hicks did not respond Thursday night to a request for comment from TheBlaze.
—
Follow the author of this story on Twitter and Facebook: