A recent Fox News poll showing a Libertarian Party candidate with 10 percent support indicates that Libertarians could have "a sizable influence" in the November election, a spokesperson for the party said in a statement Friday.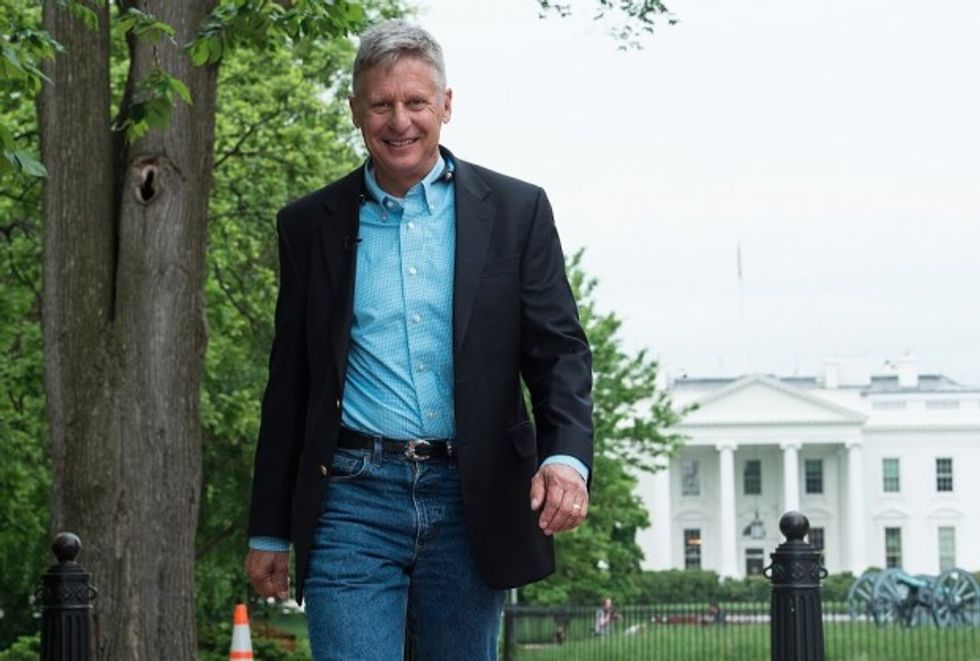 Libertarian Party presidential candidate former New Mexico Gov. Gary Johnson walks in Lafayette Park across from the White House during a May 9 interview. (Nicholas Kamm/AFP/Getty Images)
The Fox News poll shows presumptive Republican nominee Donald Trump leading Democratic front-runner Hillary Clinton 45-42 percent in a two-way race.
The poll also found that both Trump and Clinton are "seen as deeply flawed candidates," and a majority of respondents said they had an unfavorable opinion of each candidate.
But in a hypothetical three-way race against pitting former New Mexico Gov. Gary Johnson, the front-runner for the Libertarian Party's nomination, against the Republican and Democratic candidates, 10 percent of respondents said that Johnson would have their support.
Johnson was the Libertarian Party's 2012 nominee.
Contrary to claims from some Trump supporters that a third-party candidate would siphon more votes from from a Republican candidate, making a Clinton victory more likely, the poll shows that, in a hypothetical three-way race, Trump still leads with 42 percent support, followed by Clinton at 39.
Nicholas Sarwark, chairman of the Libertarian National Committee, said in a statement, "Another poll showing one of our presidential candidates in double digits affirms the likelihood that the Libertarian Party will have a sizable influence in the 2016 election."
According to the Libertarian Party, their candidate — to be formally selected at the party's convention later this month — will be on the ballot in 32 states, and they are in the process of getting on the ballot the remaining states and Washington, D.C.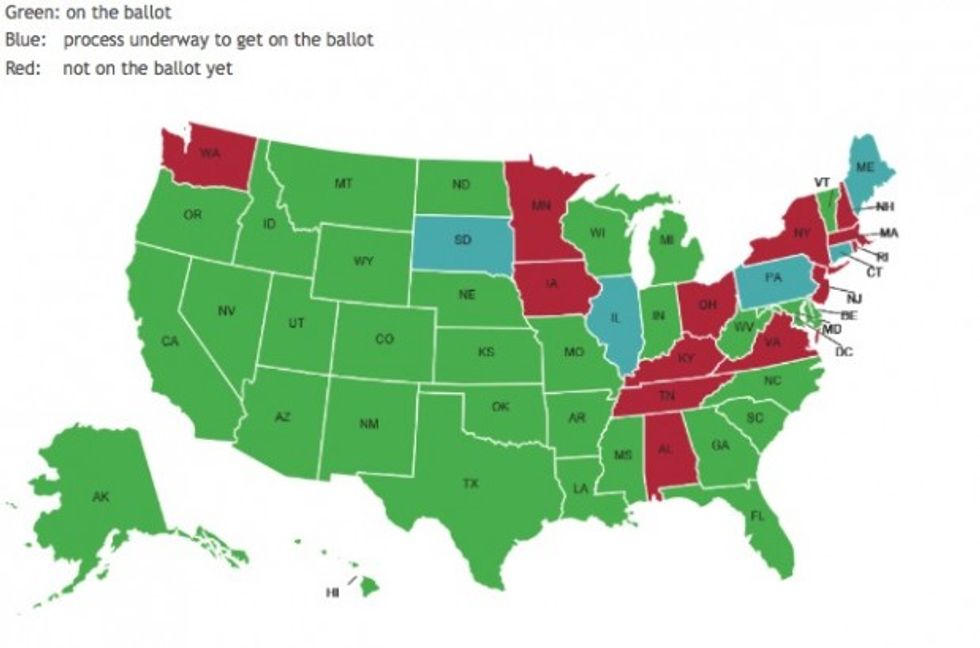 Image source: lp.org
—
Follow Kate Scanlon (@kgscanlon) on Twitter