OKLAHOMA CITY (TheBlaze/AP) — An Oklahoma state senator says he hasn't decided whether to try and override the governor's veto of his bill that would have effectively outlawed abortion in the state.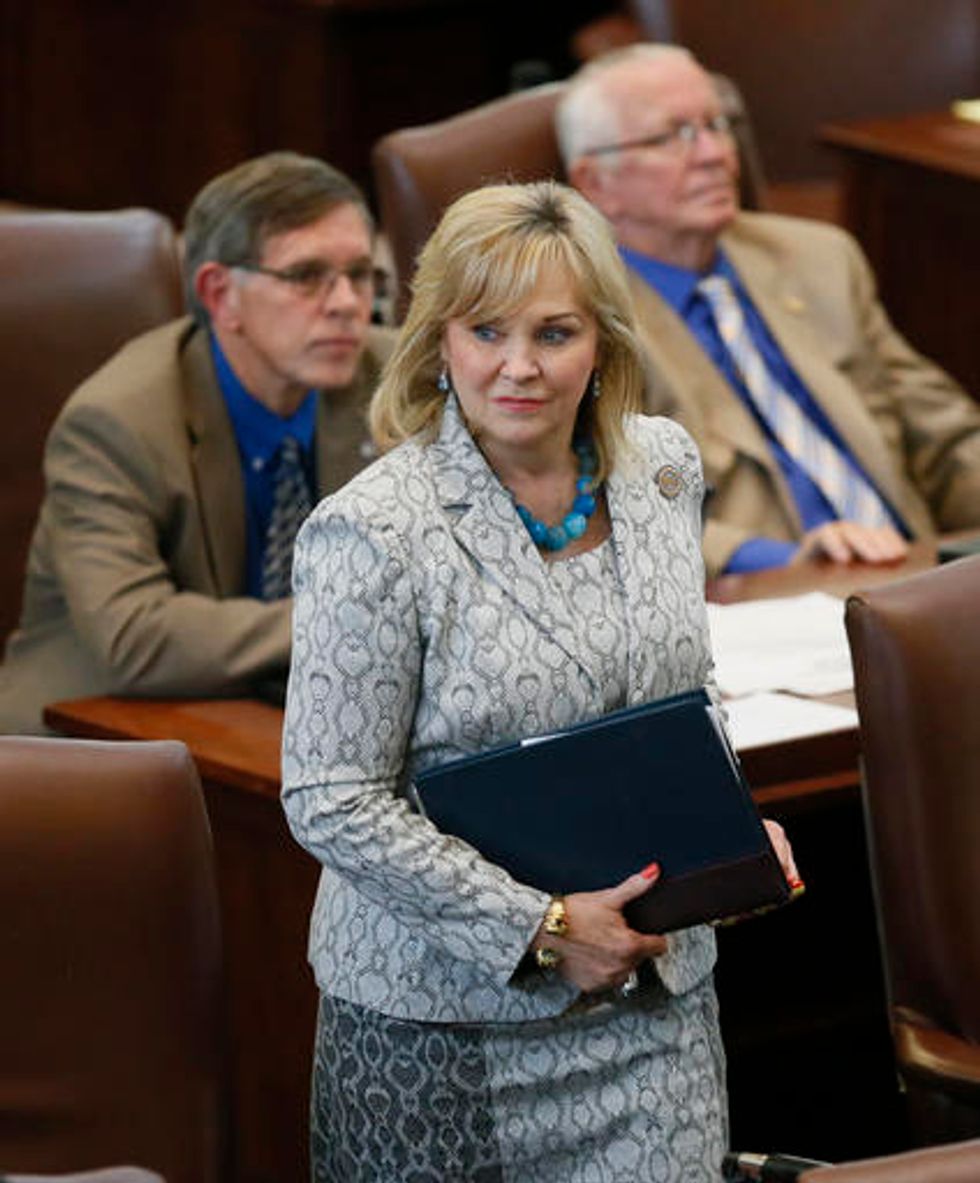 Oklahoma Gov. Mary Fallin (AP Photo/Sue Ogrocki, File)
Republican Sen. Nathan Dahm said Saturday that he would like to override the veto, but won't decide until next week.
Gov. Mary Fallin vetoed the bill Friday, saying she opposes abortion but that the bill was vague and would not withstand a legal challenge.
The bill would have made it a felony for anyone to perform an abortion, including doctors.
Dahm's website includes a list of issues, along with a detailed explanation of his stance on each matter. Under the section "Pro Life," the description reads as follows:
The 14th Amendment to the U.S. Constitution clearly states 'nor shall any state deprive any person of life, liberty, or property, without due process of law; nor deny to any person within its jurisdiction the equal protection of the laws.' Our federal and state governments have both been implicit in allowing the depriving of life for millions of unborn children. The life of the unborn is precious, and our state Legislature should do everything within its power to protect that life and guarantee it the equal protection of our laws.
The Oklahoma Legislature has a May 27 deadline for adjournment and is still grappling with a $1.3 billion budget hole that could lead to cuts to public schools, health care and the state's overcrowded prison system.