Two Milwaukee County Sheriff's deputies were injured as they were thrown onto a busy freeway after a woman decided to drive away after being pulled over — and the harrowing moment was caught on camera.
The two officers initially pulled the woman over for speeding and found that she had a suspended license, WDJT-TV reported. The officers proceeded to call for a tow truck, and once it arrived, the woman put her car in reverse and drove off at a high speed.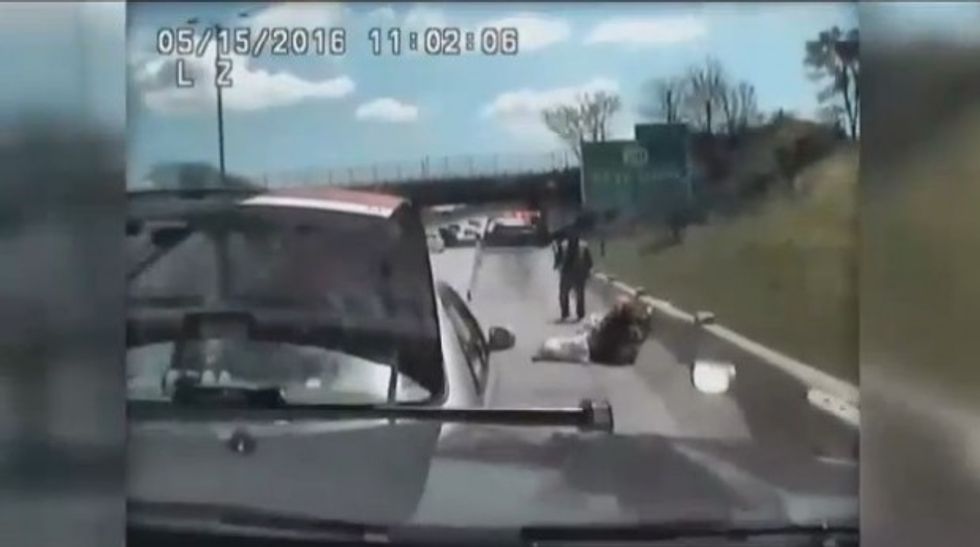 Image source: WDJT-TV
While trying to get away, the driver slammed into the deputies' own car.
As seen in the video captured by the deputies' dash cam, the officers narrowly avoided being struck by an oncoming truck. Both officers sustained non-life threatening injuries.
A passenger who had been in the woman's car, who was outside of the vehicle at the time the woman decided to drive away, also sustained non-life threatening injuries during the incident.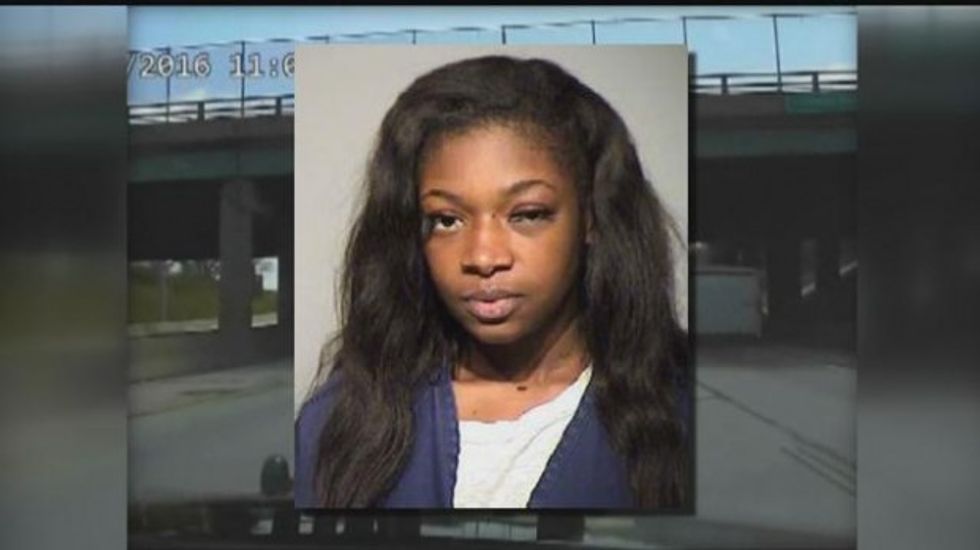 Kelvina Freeman (Image source: WDJT-TV)
Kelvina D. Freeman, 23, was arrested last week and could face charges of "first degree recklessly endangering safety, vehicle operator flee/elude officer, resisting or obstructing officer, and criminal damage to property," according to WTMJ-TV. The suspect could face up to 45 years in prison if convicted on all charges.
(H/T: WDJT-TV)