A top North Korean official said in an interview Monday that Donald Trump's suggestion he would meet with the isolated country's dictator amounted to nothing more than a "useless" gesture for the presidential race.
Speaking to Reuters, North Korea's ambassador to the United Nations So Se Pyong called the presumptive Republican nominee's remark "propaganda."
"It is up to the decision of my Supreme Leader whether he decides to meet or not, but I think his (Trump's) idea or talk is nonsense," he said.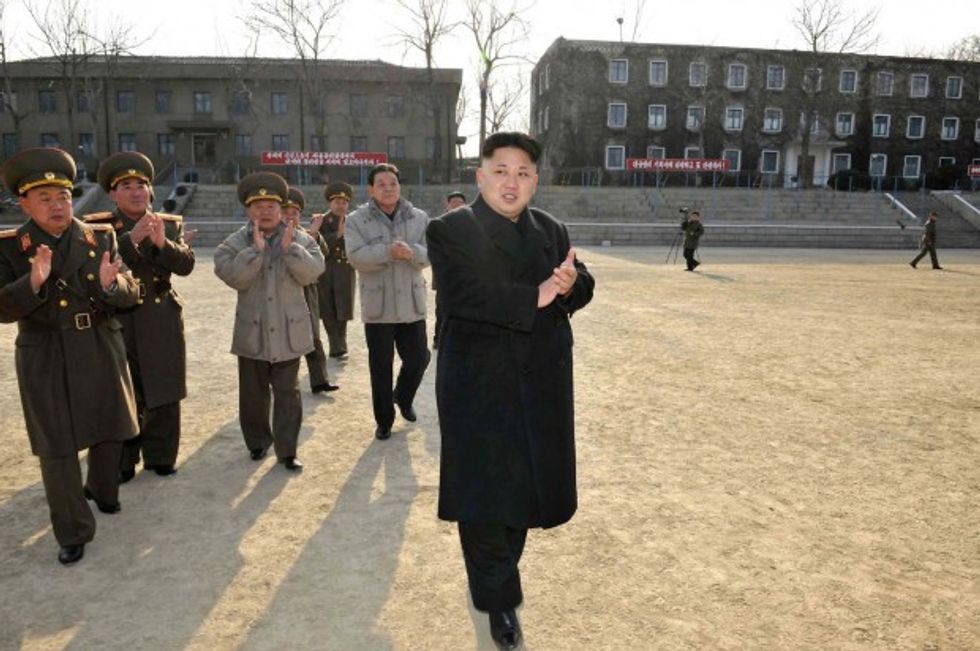 This undated picture released from North Korea's official Korean Central News Agency on January 12, 2014, shows North Korean leader Kim Jong-Un. (KNS/AFP/Getty Images)
"It's for utilization of the presidential election, that's all. A kind of a propaganda or advertisement," the ambassador added. "This is useless, just a gesture for the presidential election."
Last week, Trump said that he would have "no problem" speaking to dictator Kim Jong Un to discuss the country's nuclear program. Such a meeting would represent a major shift in U.S. foreign policy.
—
Follow the author of this story on Twitter and Facebook: