Donald Trump said in an interview published Tuesday that he would have "no problem" speaking with North Korean dictator Kim Jong Un to discuss the isolated country's nuclear program.
"I would speak to him, I would have no problem speaking to him," Trump told Reuters.
"At the same time I would put a lot of pressure on China because economically we have tremendous power over China," he added to the news outlet.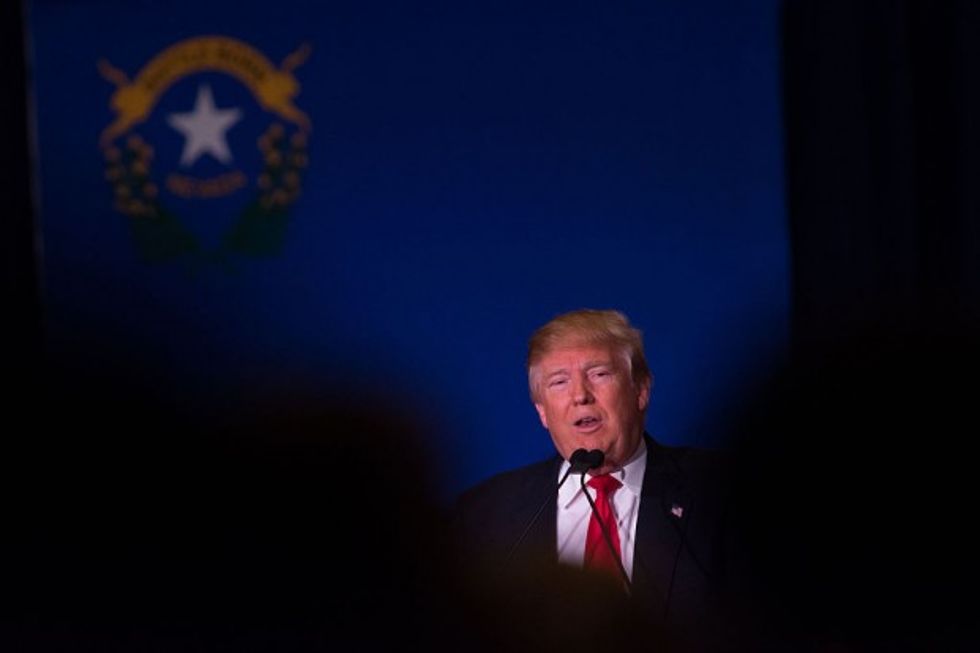 Republican presidential candidate Donald Trump speaks at a rally at the Nugget February 23, 2016 in Sparks, Nevada. (Photo by David Calvert/Getty Images)
Reuters reported that Trump said he would meet with the dictator. Such a meeting would represent a major shift in U.S. foreign policy.
Throughout the campaign, Trump has stunned U.S. officials and political analysts by breaking with conventional wisdom on how to deal with both allies and adversaries.
In April, the presumptive Republican nominee suggested the U.S. should allow South Korea and Japan to attain nuclear weapons. Trump also raised eyebrows when he said NATO had become "obsolete" and questioned whether the U.S. should remain a part of the alliance.
—
Follow the author of this story on Twitter and Facebook: