Donald Trump once again injected a conspiracy theory into the 2016 campaign cycle, saying in an interview published Monday that he found the death of former Clinton White House aide to be "very fishy."
The presumptive Republican nominee told The Washington Post last week that the suicide of Vincent Foster was a "very serious" issue and appeared dubious.
"He had intimate knowledge of what was going on," Trump told the newspaper. "He knew everything that was going on and then all of a sudden he committed suicide."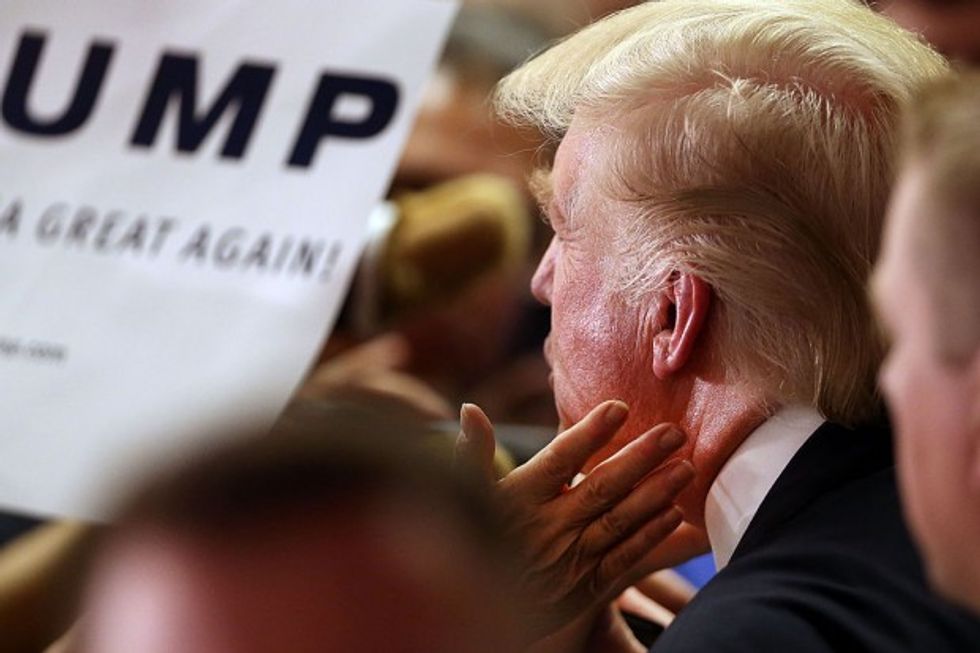 A woman reaches out to touch Donald Trump on his face in a rope-line after he spoke at the Lawrenceville National Guard Armory May 19, 2016 in Lawrenceville, New Jersey. (Photo by Spencer Platt/Getty Images)
"I don't bring [Foster] up because I don't know enough to really discuss it. I will say there are people who continue to bring it up because they think it was absolutely a murder," he added. "I don't do that because I don't think it's fair."
Throughout the campaign, Trump has shown a readiness to float conspiracy theories about his rivals.
When he battled Sen. Ted Cruz (R-Texas), the brash billionaire suggested the Texas senator's father was connected to the assassination of John F. Kennedy. Trump later, however, said he never believed the accusations, but simply wanted to "let people read it."
Trump has also fiercely gone after former President Bill Clinton, taking repeated jabs at his sexual misconduct. On Monday he released an Instagram video featuring the voices of women seemingly accusing Clinton of abuse.
—
Follow the author of this story on Twitter and Facebook: