© 2023 Blaze Media LLC. All rights reserved.
Video: Kayak Fisherman Reels in a Shark — Then Makes a Rookie Mistake That Almost Costs Him
"Things got pretty intense."
A man fishing along the Gulf Coast got a boatload of a surprise recently — and it almost cost him his leg.
George Saber, from Plano, Texas, was fishing in Corpus Christie, Texas, May 15 when he hooked a three-foot Atlantic sharp-nose shark. Saber reeled in the small carnivore, planning to remove the hook from its mouth and release it back into the water.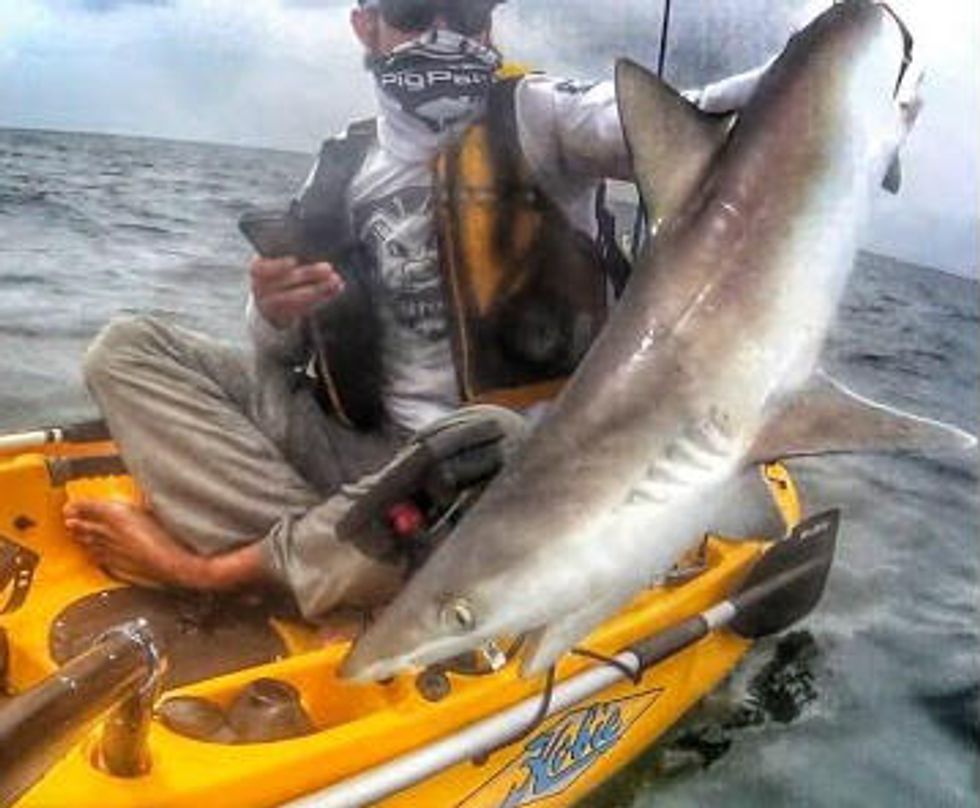 Image source: YouTube
"He obviously wasn't a monster shark, so I figured I'd bring him on board, get the hook out and get some cool pictures," Saber said, Fox News reported. "He turned around, turned towards me and started thrashing."
That when "things got pretty intense."
The shark started flopping around in the kayak as Saber maneuvered his body — mostly his feet — away from its mouth.
"All I was thinking was 'get my feet out of the way' when the shark was nipping at my feet," Saber said. "It got closer and closer to my groin. She picked up her energy again, and it turned into a dance off."
Moments later, the shark flopped its way back into the water. But even after nearly being bitten by a shark, Saber still didn't call it a day.
He reeled in the shark for a second time, but unlike the first time, he managed to remove the hook from its mouth and release it back into the water.
Watch the horrifying encounter below:
— 
Follow the author of this story on Twitter and Facebook:
Want to leave a tip?
We answer to you. Help keep our content free of advertisers and big tech censorship by leaving a tip today.
more stories
Sign up for the Blaze newsletter
By signing up, you agree to our
Privacy Policy
and
Terms of Use
, and agree to receive content that may sometimes include advertisements. You may opt out at any time.