UPDATED 9:32 a.m. ET: Egyptian forensic officials denied an Associated Press report Tuesday that human remains from the EgyptAir Flight 804 crash suggest a possible midair explosion, NBC News reported.
Egypt's Forensic Medical Department posted a statement on its Facebook page saying the report "circulated wrong information" and is "baseless, and it is speculation that has not come from the Forensic Medical Department or any forensic doctor among its employees," NBC News reported.
The department asked news outlets to "avoid chaos and spreading false rumors" that undermine the "state's high interests and national security," NBC News said.
The AP told NBC News it's "standing by" the source in its original report.
Original story below
CAIRO (AP) — A senior Egyptian forensics official says human remains recovered from the crash site of EgyptAir Flight 804 have burns on them and are "very tiny," which suggests an explosion may have taken place in midair on board the aircraft.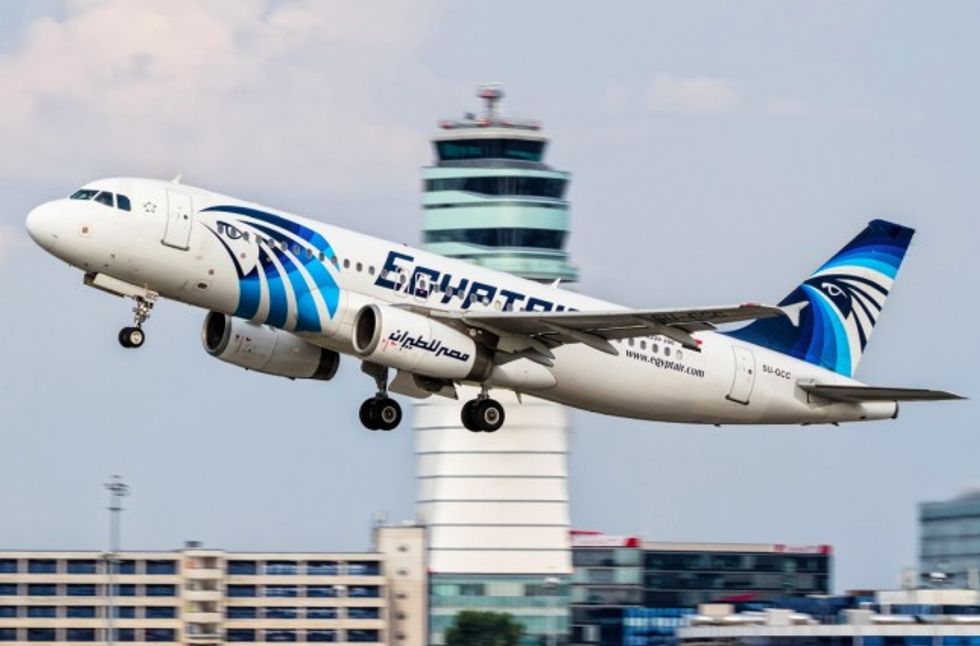 AP Photo/Thomas Ranner
The official is on the Egyptian forensic team and has personally examined the remains, kept at a Cairo morgue. He spoke to The Associated Press on Tuesday on condition of anonymity because he wasn't authorized to release the information.
He says the body parts are "so tiny" and that at least one piece of a human arm has signs of burns — an indication it might have "belonged to a passenger sitting next to the explosion."
All 66 people on board the flight from Paris to Cairo were killed in crash, which still remains a mystery.