The NRA released a video this week featuring a message to the "ayatollahs of Iran and every terrorist [they] enable."
In the clip titled "You Haven't Met America Yet," country and bluegrass artist Charlie Daniels gives a brief but extensive overview of why enemies of the U.S. had better hope they never meet the "real America."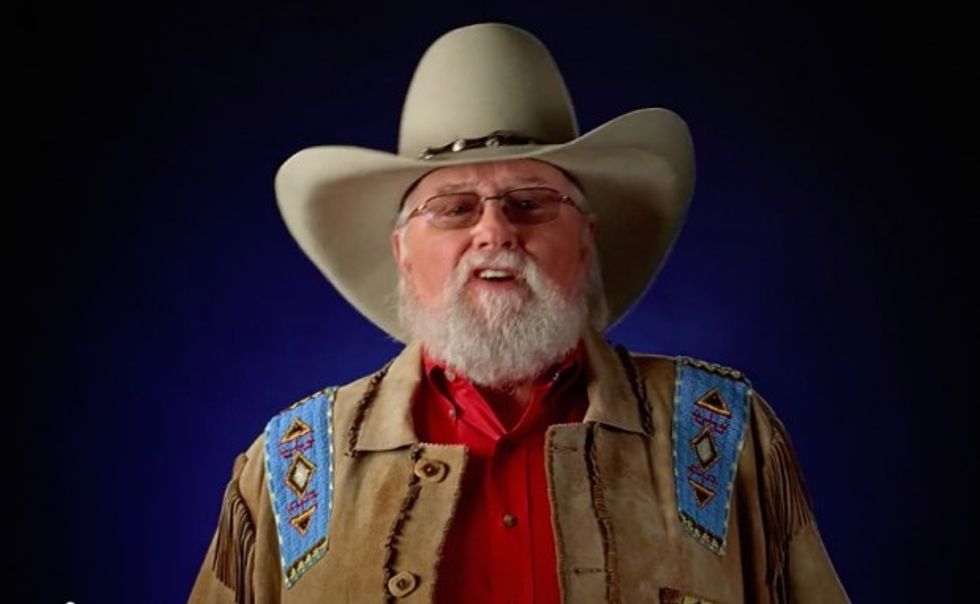 Image source: NRA
"You might have met our fresh-faced flower child president and his weak-kneed, Ivy League friends," Daniels says. "But you haven't met America."
He continues:
You haven't met the heartland, or the people who will defend this nation with their bloody, calloused, bare hands, if that's what it takes. You haven't met the steelworkers and the hard-rock miners, or the swamp folks in Cajun country who can wrestle a full-grown gator out of the water.

You haven't met the farmers, the cowboys, the loggers and the truck drivers. You don't know the mountain men who live off the land, or the brave cops who fight the good fight in the urban war zones.

No, you've never met America. And you oughta pray you never do.
The video is the 15th episode in the NRA series of one-minute clips called "America's Safest Place." Each video features a brief speech delivered by a single individual, concluding with the statement, "I'm the National Rifle Association, and I'm freedom's safest place."
The series covers a wide range of topics, including global terrorism, attitudes toward law enforcement and the modern "culture of political correctness" and the broader subject of freedom.
Other episodes include "San Bernardino," in which the NRA Executive VP Wayne LaPierre describes how "violent gangs wage bloody turf wars every night" in California, where "it's the law-abiding, average Californians who face nightfall alone, with their faith and what's left of their guns."
One clip called "South Side" asserts that Chicago politicians would "rather attack the gun rights of good people than crack down on the violent criminals who terrorize them."
Another features TheBlaze TV's Dana Loesch discussing the mainstream media's failure to report on stories of parents protecting their families.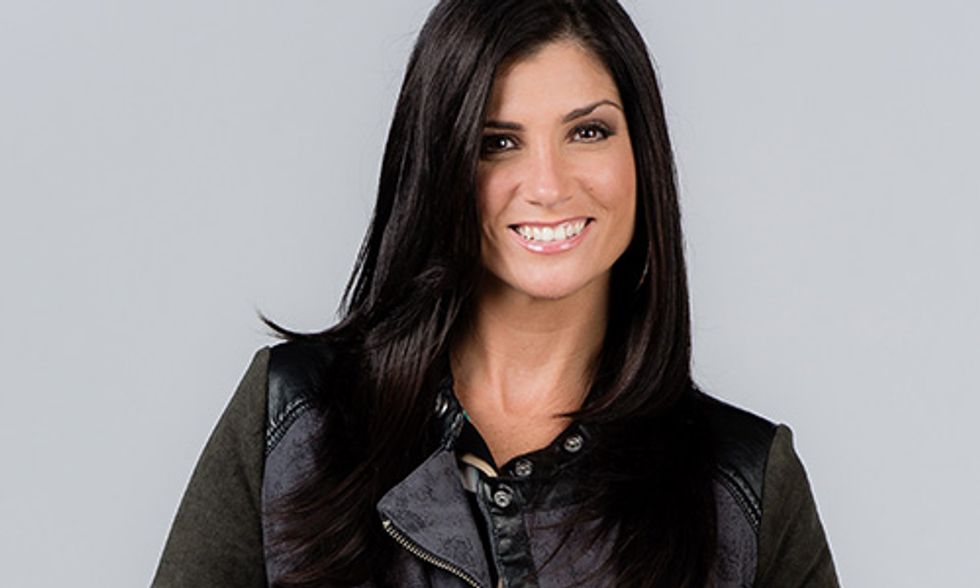 Image source: TheBlaze
"If a mom puts a gun to the face of a home-invading thug and makes him run for his life, the story gets buried," she says. "But if she's unarmed and murdered, the cameras will be at the scene before the police."
Loesch's spot concludes with a challenge to the media "to tell the truth about our rights."
Other clips do not address guns or gun rights specifically.
A spot titled "No Victim" features a woman who says that she became the subject of a federal investigation after trying to investigate and expose voter fraud.
In "The Truth About Benghazi," a U.S. veteran asks, "Where was that courage among the politicians who had the power to make a difference during those 13 hours in Benghazi?"
The the goal of the campaign is to "alert Americans to the threats to their freedoms that their leaders distract from and ignore."
Watch: