Paypal co-founder and Facebook board member Peter Thiel is reportedly paying for Hulk Hogan's lawsuits against Gawker Media, according to Forbes.
Gawker founder Nick Denton was not surprised by the development, telling the New York Times Tuesday he had a "personal hunch" that Hogan's financial assistance could be coming from someone in Silicon Valley.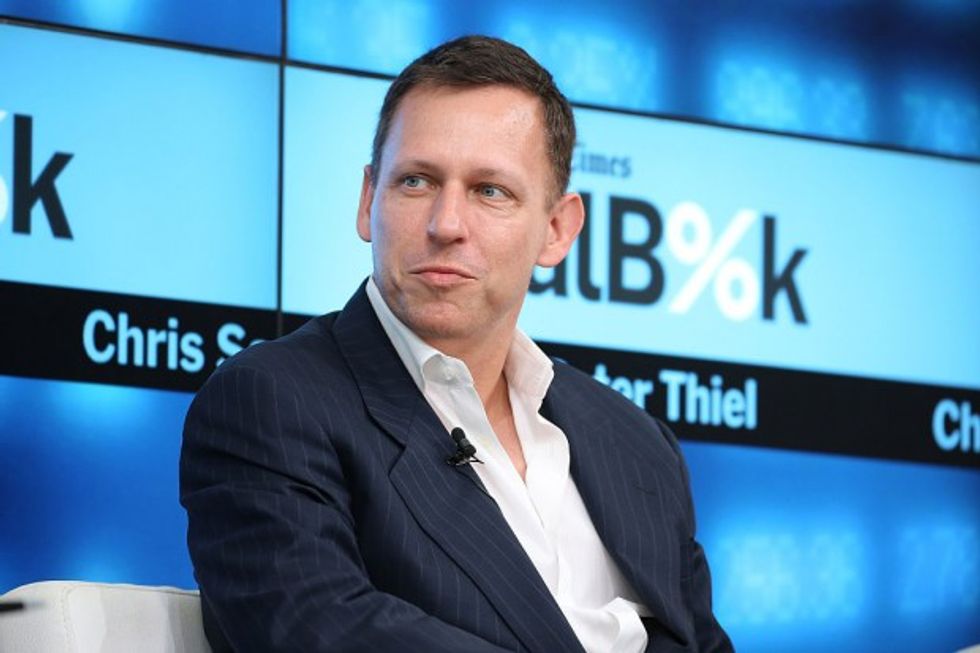 Photo by Neilson Barnard/Getty Images for New York Times
"If you're a billionaire and you don't like the coverage of you, and you don't particularly want to embroil yourself any further in a public scandal, it's a pretty smart, rational thing to fund other legal cases," he said.
"Third-party litigation funding" is not illegal and has in fact become more popular in the United States. Hogan's connection to Thiel, who is worth $2.7 billion, is unclear, according to Forbes, though. Thiel is the only outside financial backer of the lawsuits against Gawker, but it is not yet known if the entrepreneur will see any of the $140 million won by Hogan in March.
But Thiel's motivation may be about much more than money. Thiel, who is gay, has been open about his issues with Gawker, which tried to leak details about his sexuality before he publicly announced his orientation, Forbes reported.
In a 2009 interview, Thiel told PEHub that the since-shuttered Valley-centered publication Valleywag, a defunct Gawker project, had the "psychology of a terrorist."
"Valleywag is the Silicon Valley equivalent of Al Qaeda," he said at the time.
Hogan, whose real name is Terry Bollea, originally brought a lawsuit against Gawker for leaking a sex tape, claiming the organization violated his privacy. He was awarded a total of $140 million in the trial. But when asked why he felt the lawsuits' funding was coming from the Valley, Denton said it's because Gawker has recently focused on exposing the tech industry.
"We write stories about powerful people in New York, but there are plenty of outlets writing stories about powerful people in New York," he told Forbes. "We write stories about powerful people in L.A., but there are plenty of outlets writing stories about powerful people in L.A. What's unique about Gawker is that we're an Internet publication and the tech industry is of particular interest to us. There are powerful people in Silicon Valley and the power of Silicon Valley is a relatively new phenomenon."
As a result of the Hogan lawsuits, Gawker has been ordered to pay $15 million and Denton must personally pay $10 million. Additionally, A.J. Daulerio, the former editor of Deadspin, where the sex tape was first published, must pay Hogan $100,000.
—
Follow the author of this story on Twitter: