LOS ANGELES (TheBlaze/AP) -- SWAT officers and a police dog are investigating a possible threat aboard a jetliner that landed at Los Angeles International Airport after a trip from Houston.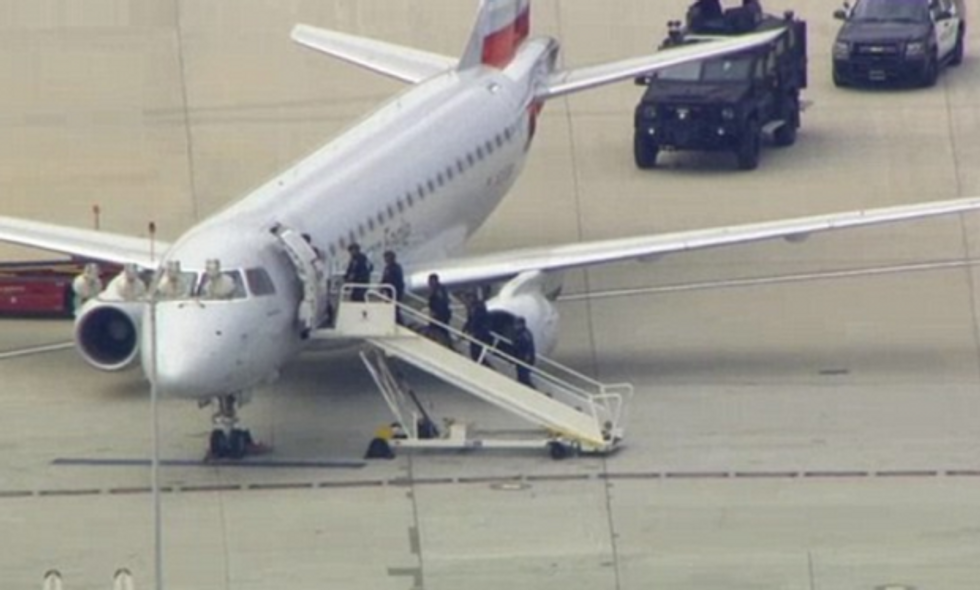 Screengrab via NBC LA
Airport police Officer Rob Pedregon says the Transportation Security Administration received a phone call Tuesday about a possible threat to Compass Air Flight 5931. The plane was marked as American Eagle.
The plane arrived at 8:43 a.m. from Houston and was kept on the runway with all passengers on board. Seven SWAT officers and a dog have walked up a staircase and into the plane.
The live video feed from NBA Los Angeles showed the police dog sniffing some of the passengers.
Pedregon did not have details about the threat.
A message seeking further information from the FBI was not immediately returned.
---