After standing trial four times for the murder of his estranged wife on the night of the 9/11 terrorist attacks, a wealthy businessman was found not guilty Tuesday — and then he and his lawyer vowed to go after those who pursued him over the last 15 years, CBS News reported.
Calvin Harris was accused of killing 35-year-old Michele Harris, who disappeared the night of the Sept. 11 terrorist attacks. Prosecutors said he killed her when she came home to their lakefront estate in Spencer, a town in central New York state.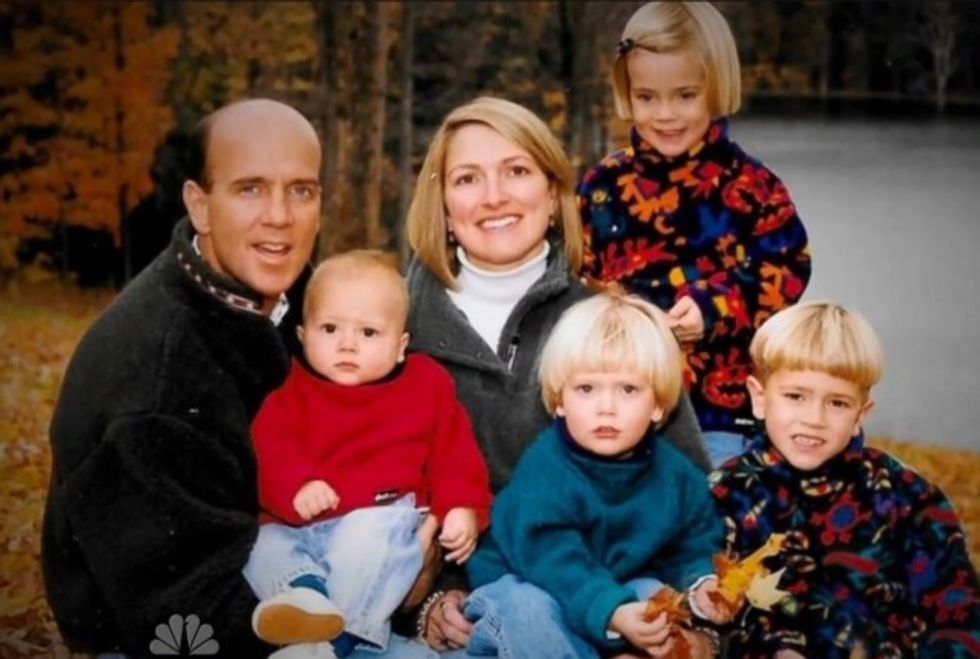 Image source: NBC News
Two previous guilty verdicts against Harris were overturned. A third trial last year ended in a mistrial. Harris' fourth time in court — a non-jury trial — began in March.
Lawyers for Harris had filed a motion to stop the fourth trial, claiming double jeopardy, the Times-Union reported, which typically disallows acquitted individuals to stand trial for the same crime twice. But Harris had never been acquitted, the paper said.
That changed Tuesday after a Schoharie Supreme Court judge ruled Harris not guilty of second-degree murder following more than two days of arguments, CBS News said. Harris embraced his family after the verdict was read, WBNG-TV said. Harris and his four children have always declared his innocence.
Harris characterized his 15-year courtroom battle with authorities as a "horrible abuse of power," CBS News said, adding that he and his lawyer, Bruce Barket, vowed to go after his pursuers.
"The people that hunted Cal Harris for 15 years — today, the hunte[rs] become the prey," Barket said, CBS News reported. "This is not over by a long shot."
A tearful Harris added that he had been "robbed of my right as a father" to raise his children, CBS News said: "I've been ripped away from my kids three times now. That's been hard."
A babysitter found Michele Harris' empty minivan at the end of the family's driveway on the morning of Sept. 12, 2001, CBS News said, hours after she was last seen alive.
Prosecutors said Harris was killed while the couple's four young kids were asleep upstairs in their home, CBS News reported, adding that the divorcing couple were still living under the same roof.
Michele Harris' body has never been found and prosecutors have relied on a largely circumstantial case. No murder weapon was found, either, but authorities found small blood spatters in the house.
Defense lawyers said authorities overlooked possible suspects she met during the freewheeling life she led as her marriage broke up.
Tioga County District Attorney Kirk Martin prosecuted the case and said Harris is still considered a missing person and his office would investigate any credible leads regarding the location of her remains, CBS News said.
Calvin Harris told reporters there would be "no celebration in our house tonight," CBS News reported, adding that he said: "There are no winners in this case. Everybody loses."
This story has been updated.
The Associated Press contributed to this story.