FBI Director James Comey suggested Tuesday that Americans today display a "peculiar indifference" to the overwhelming violence and murder that has taken place in cities across the country.
"Something is happening in America" with "cities that have nothing in common with each other experiencing [an] uptick" in violence and crime, Comey said at the 16th Street Baptist Church in Birmingham, Alabama, a landmark of the civil rights movement.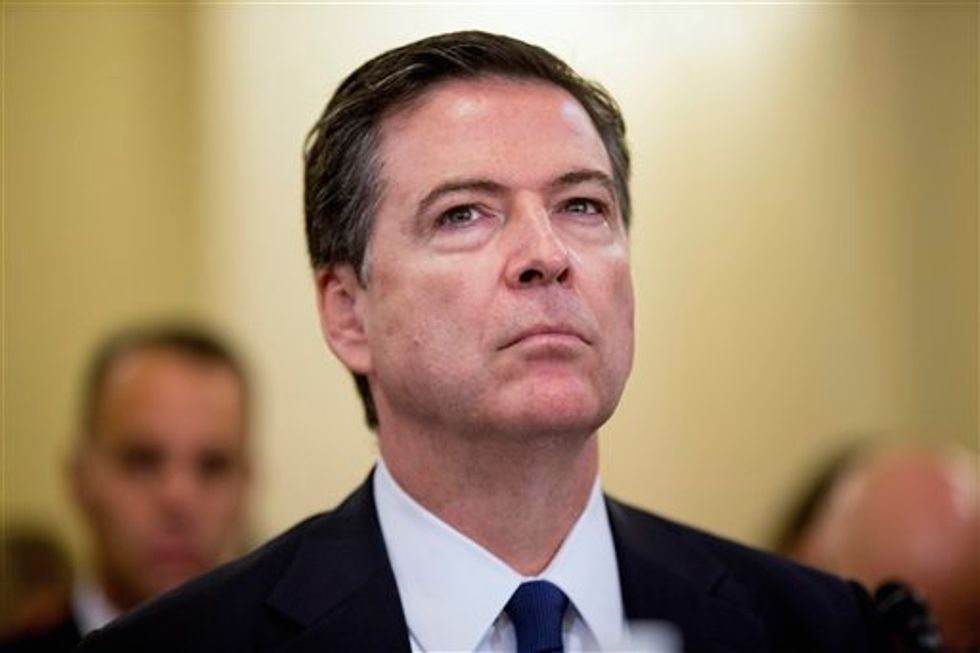 FBI Director James Comey (AP Photo/Andrew Harnik, File)
Comey's remarks came as part of the annual Birmingham Civil Rights Institute conference, ABC News reported. This year's event was titled, "Race and Law Enforcement: It's More Than Just Black and White."
The director indicted Americans for the widespread apathy shown toward what is happening in cities where "parents are afraid to let their kids play outside, where good education is an uphill battle and the street corners are becoming a war zone."
"A whole lot more people are dying," and "too many people" will continue to die in the years to come, Comey said. "We have to talk about it now."
He noted that in 2016 alone 216 people have been murdered in Chicago, and more than 70 have been killed in Las Vegas.
Comey suggested that most Americans who are able to "escape" the suffering and violence experienced in "cities within cities" develop a "peculiar indifference to something that is not immediately part of their reality."
"We are all guilty of that," he said, explaining that "It is our problem — not just the police, not just teachers or city council members or community leaders, but everyday citizens."
Comey added that it can be difficult to determine a single cause for the surge in violence, but he noted among a likely "combination of factors" is a growing "disconnect between communities and law enforcement."
At a news conference later that day in Birmingham, Comey mentioned viral videos are possibly contributing to violence against police. "Is there something about those [viral videos] that is affecting law enforcement at the marginal proactive policing edge? That is, are officers in some places more reluctant to get out of their cars and engage in the kind of community policing that helps reduce crime?" he speculated.
"I'm not against videotaping police. I'm not against scrutiny," he added. "We get better that way. But what I'm asking is, is there something unintentionally affecting our communities that's affecting the spike in violent crime? I don't know for sure, but I know we've got to talk about it."
Comey called on all citizens to "understand and stare at four hard truths": That the civil rights record of law enforcement in the past is "not pretty"; "research points to the existence of unconscious bias in nearly all of us"; "something can happen to people in law enforcement," working in high-crime areas for extended periods of time that "can lead to mental shortcuts, to assumptions, all of which can tear us apart"; "and, last, we have to understand the truth that the problems we face are greater than the divide between law enforcement and the communities we serve."