Video released Tuesday shows officers responding to a report of someone pointing a gun from a hotel window in Mesa, Arizona, but a judge barred the release of additional footage showing an officer later shooting and killing an unarmed man at the scene, the Associated Press reported.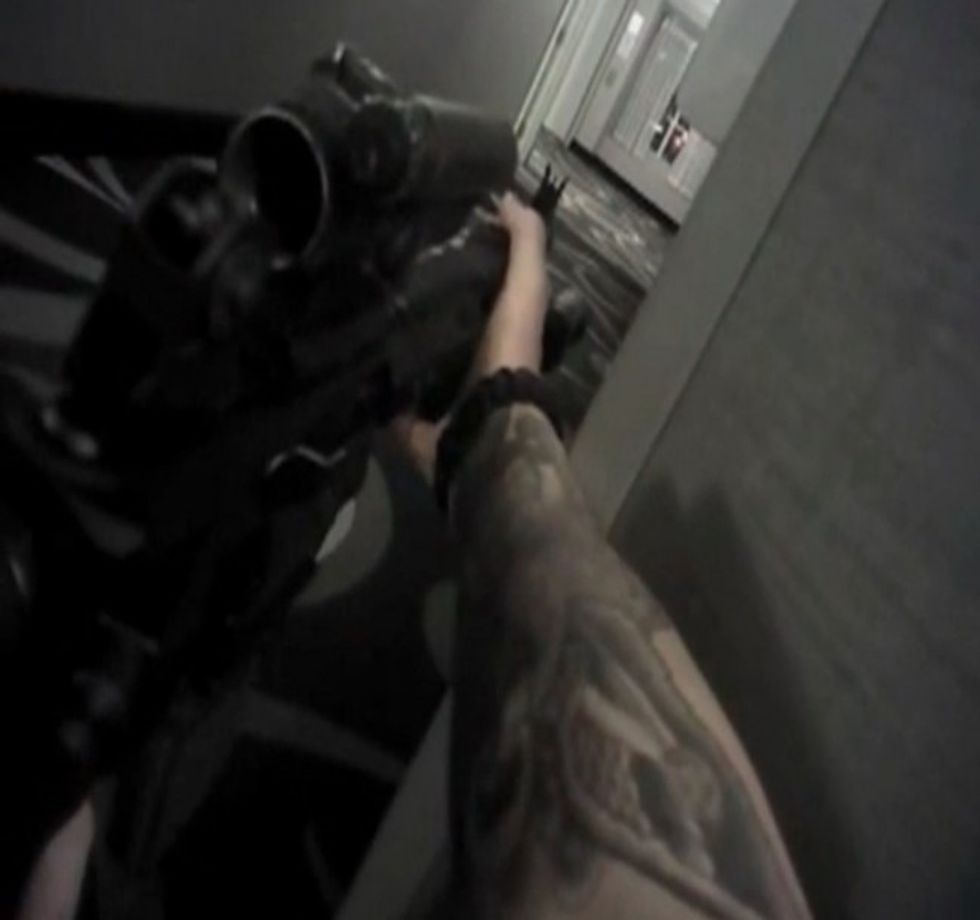 Image source: KNXV-TV
The shaky bodycam footage was taken during a Jan. 18 call that ended with Officer Philip Brailsford fatally shooting Daniel Shaver of Granbury, Texas, the AP reported.
Brailsford has pleaded not guilty to a charge of second-degree murder in Shaver's death, the outlet said.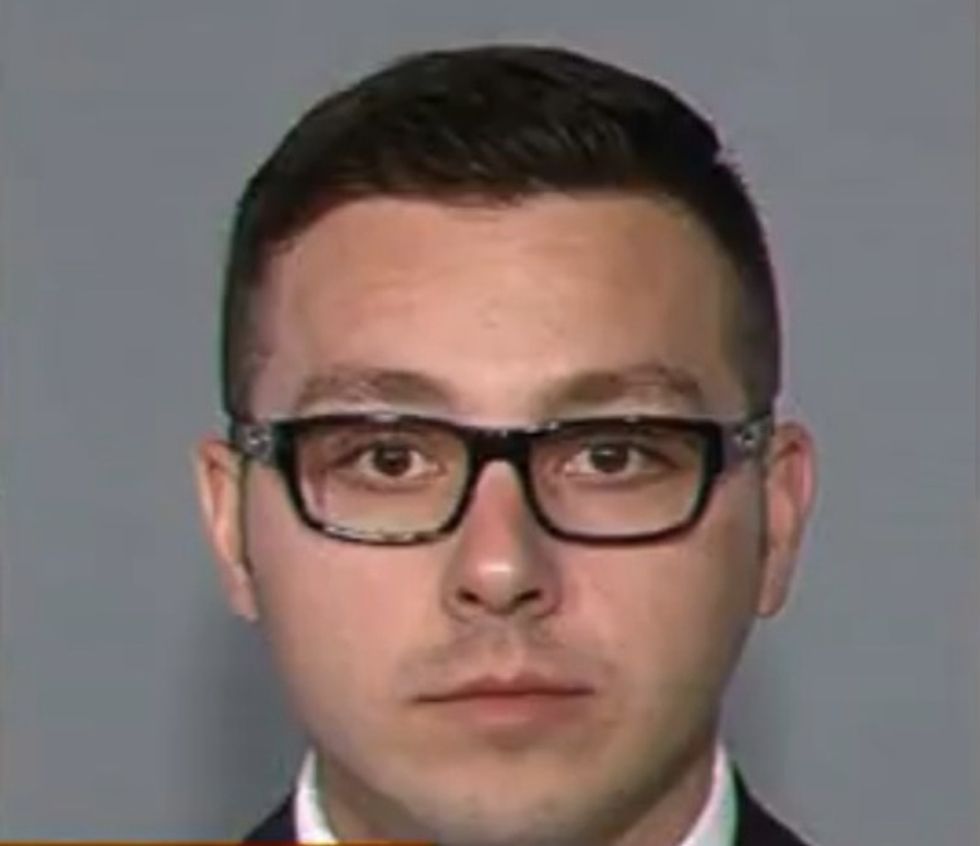 Former Officer Philip Brailsford (Image source: KNXV-TV)
Maricopa County Superior Court Judge Sam Myers ordered portions of the video released after Shaver's widow and news organizations, including the AP, called for its unsealing to hold police accountable and serve the public interest, the AP noted.
But the order bars the public release of the face-to-face encounter between officers and Shaver until Brailsford's case is resolved, the outlet said.
More from the AP:
Investigators said in police records and in court that the video shows Shaver on the ground outside his room as he is ordered to crawl toward officers and tearfully pleads with them not to kill him. Officers at the scene say they believed Shaver was reaching for a gun.

No weapons were recovered from Shaver's body. Investigators found two pellet rifles in the hotel room that were later determined to be part of his pest-control job.

Brailsford was later fired for violations of departmental policies.

The video shows Brailsford and other officers getting into a hotel elevator, listening to a sergeant voice a plan for getting Shaver and a woman out of the room, and waiting for several minutes as their calls for the pair to come out went unanswered.
"Listen to my instructions or it's going to become very uncomfortable for you," one officer was heard shouting on video.
Brailsford's edited bodycam video concludes when someone exits the room, and the second edited video concludes with a woman being escorted from the hotel. Shaver isn't seen in either edited clip.
Both the state of Arizona and lawyers representing Brailsford had previously petitioned the court to keep bodycam video of the shooting sealed, KNXV-TV reported.
"There is no dispute [Brailsford] caused the death of the victim," Judge Myers has said, the station reported. "The question is really his state of mind and whether or not there is any legal justification to his actions."
Brailsford said he used his gun over fear that Shaver was reaching for a gun while laying on the floor, KNXV said.
On her GoFundMe page for Shaver, his widow Laney Sweet outlined what she said happened, but offered no source of the information:
Daniel had befriended two individuals, a man and woman, who were staying at his hotel and invited them to have some drinks in his room. The woman saw Daniel's case and questioned if it was a musical instrument. He told them that it was for his pellet guns he used for work. Then the man and Daniel took turns holding it and looking out of the scope near the window of his hotel room.

Unknowingly to my husband, two guests in the hot tub saw into Daniel's 5th floor window and stated they saw men with a gun near the window of a 5th floor hotel room and notified front desk workers who called police.

The man in the room stepped out to call his wife momentarily. While he was gone, officers arrived and ordered Daniel and the woman out into the hallway onto their hands and knees. Through a mix of demands, Daniel cried out "Please don't shoot me" as he tried to keep up with the changing demands the officers shouted at him while on the ground with his legs crossed behind him. His right arm made a motion near the side of his body, as if he lost balance, and officer Brailsford shot him with an AR-15 five times. Daniel has gunshot wounds ranging from his face down to his knee. Daniel was unarmed and fully compliant. He died instantly in the hallway.
Here are the two edited bodycam clips: