Jimmy Severs said he noticed a panhandler on a Vancouver, Washington, street for the last two months — which on its surface isn't particularly unusual.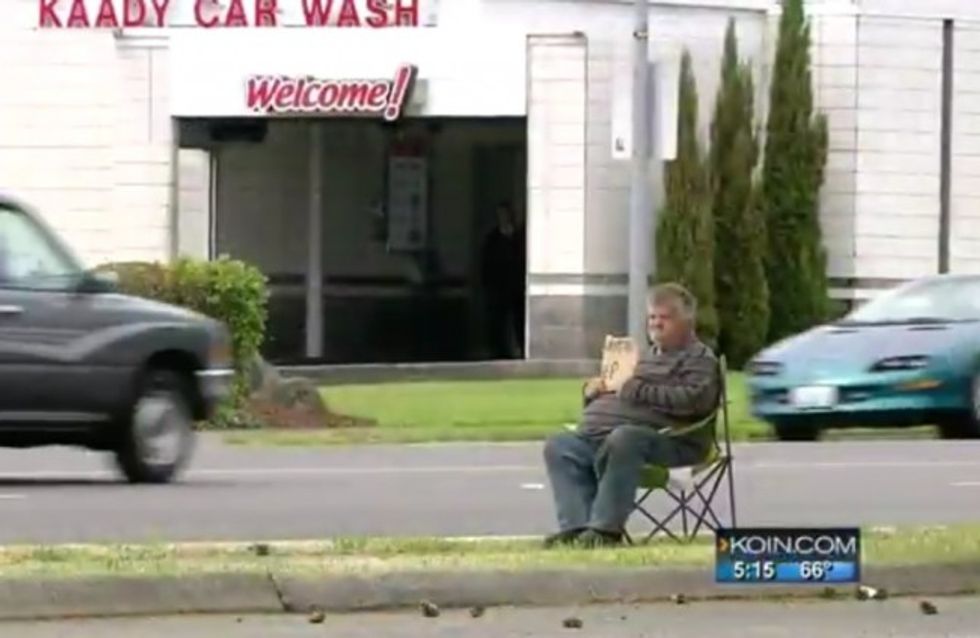 Image source: KOIN-TV
That is, until Severs got a gander at the transportation the panhandler was sporting.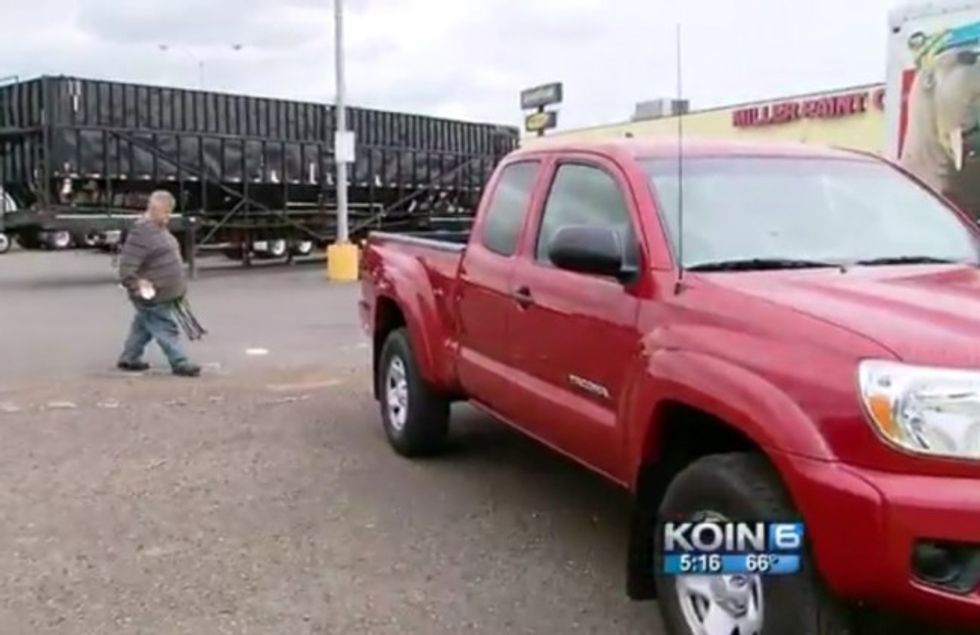 Image source: KOIN-TV
"Look at this! Look at this!" Severs remarked on a cellphone video of him confronting the panhandler entering the new-looking truck. "No money, but this is your f***ing truck?"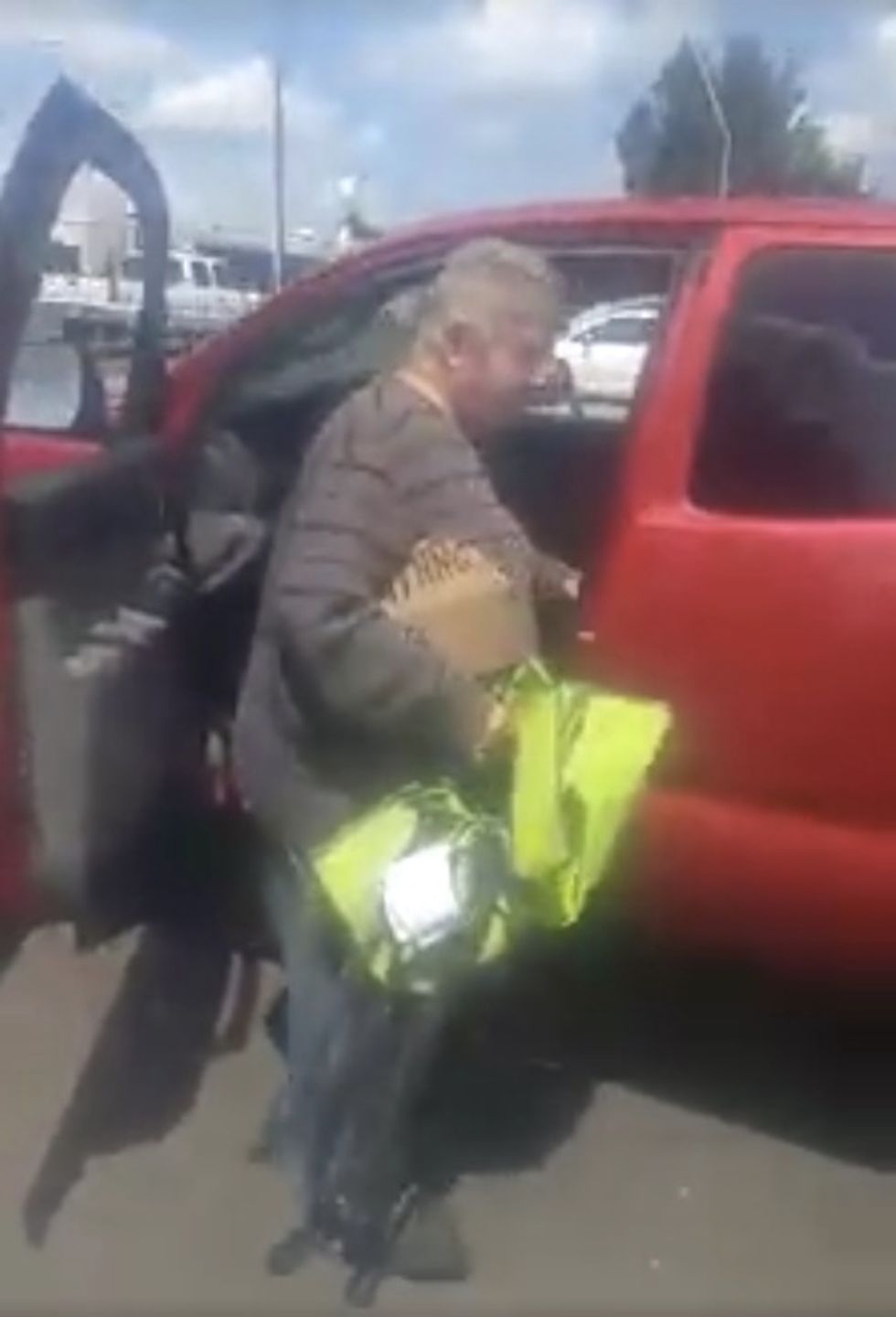 Image source: Facebook
While hollering at the panhandler, Severs got up close to the vehicle information sticker on the frame of the driver's side door and said the truck was manufactured in December 2014 — and then yelled at him some more.
"People out here busting their ass day in and day out for a f***ing living, bro!" Severs yelled at the panhandler as he drove away.
Here's the clip Severs posted to Facebook, which has garnered more than 70,000 views in just two days. (Content warning: Lots of profanity):
As KOIN-TV was working on a story about the confrontation, a reporter noticed the same panhandler walking over and sitting in his usual spot — so the reporter went over to talk to him.
But that was enough for the panhandler, who folded up his chair and began walking away.
The reporter followed him, however, and asked why he was panhandling if he was driving what appeared to be a brand-new truck.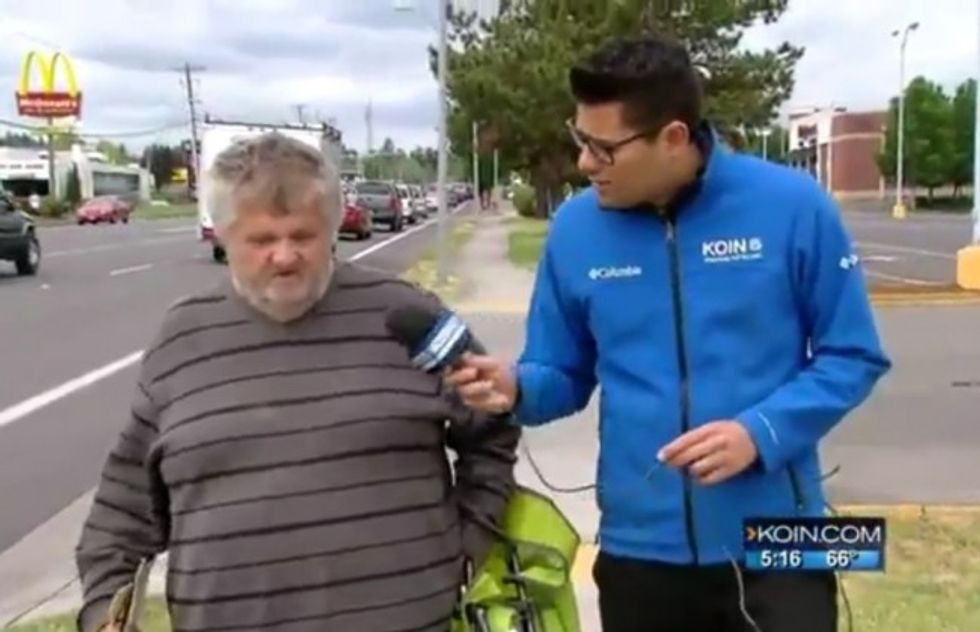 Image source: KOIN-TV
The man told the KOIN reporter that he was leaving, wouldn't be coming back and that he doesn't actually need the money his panhandling was bringing in.
"Just imagine how much money that guy's made in the months ... I've personally seen him sitting there," Severs told the station in an on-camera interview.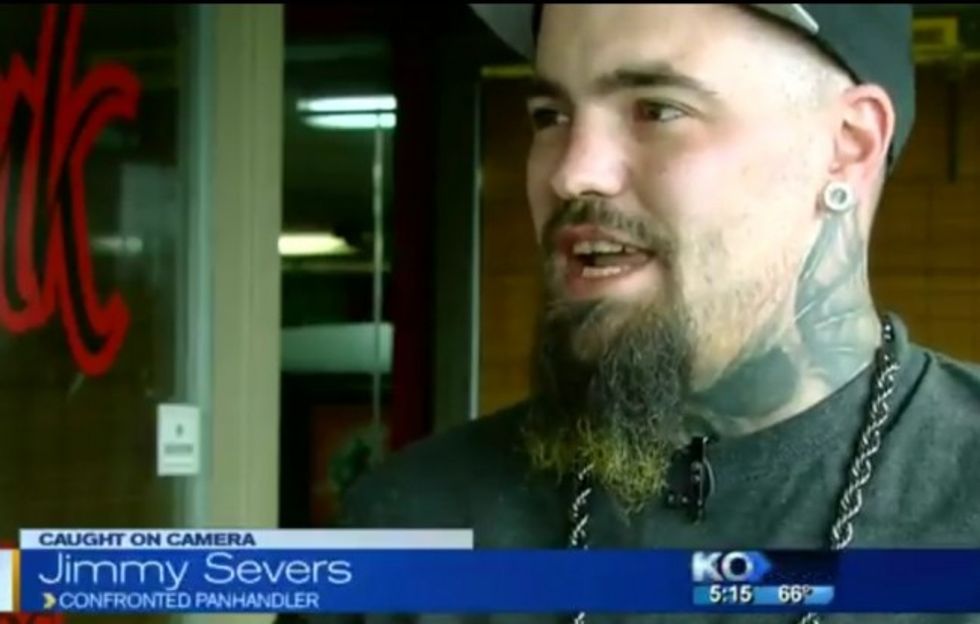 Image source: KOIN-TV
Severs added to KOIN that rather than giving panhandlers money, people should give them what they actually require: "If they need money for food and clothes, give them food and clothes."